Kevin McKay: Repurposed panel in memory of Troy Quinliven
Over the past few days Kevin McKay and I have been paying tribute to the artistic talent of Troy Quinliven who tragically died in 2017. Kevin decided to repurpose an unfinished and abandoned panel of Troy's, by painting a view of the National Art School in Sydney where they had spent happy years together.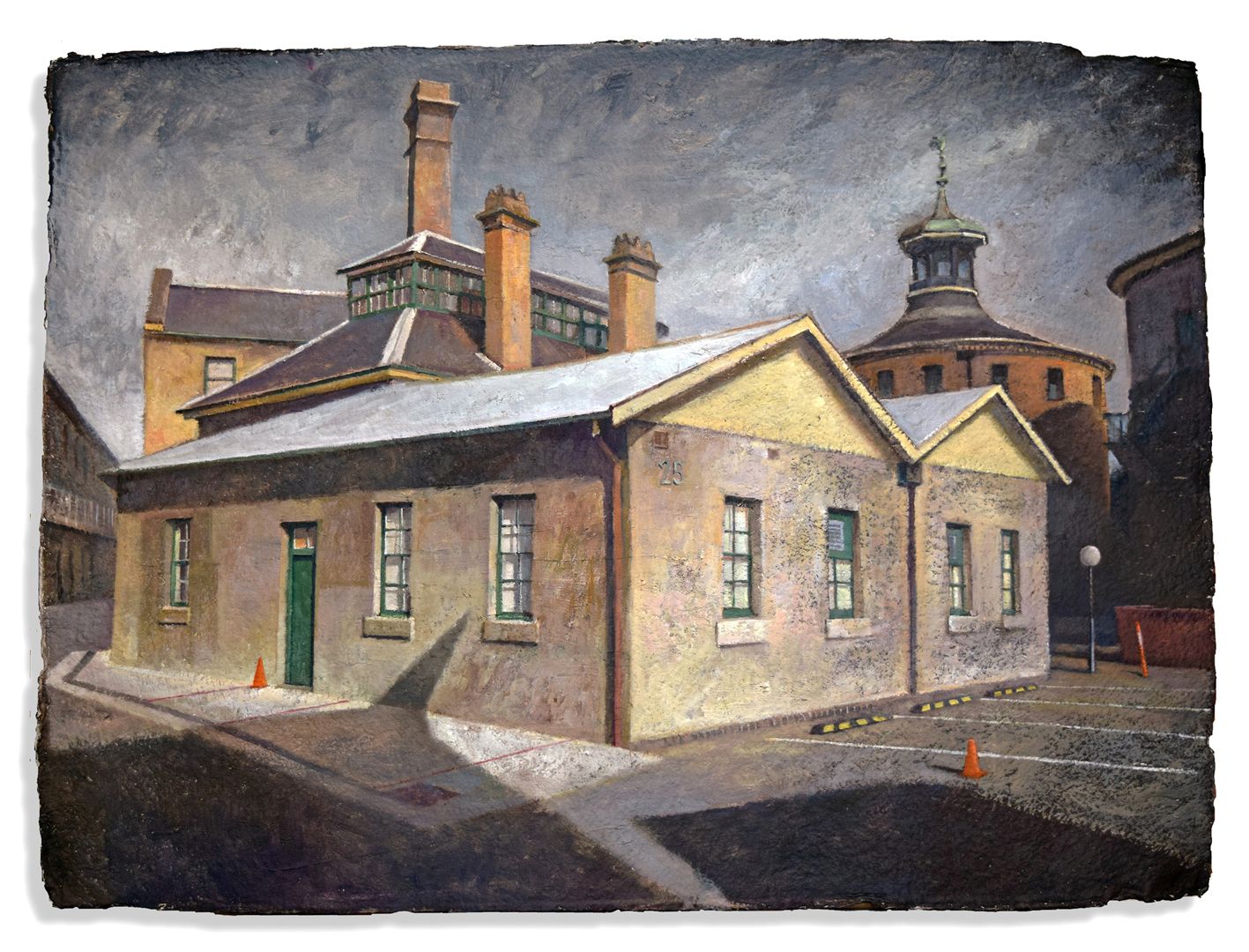 This work was painted on heavy repurposed paper. It depicts Sydney's National Art School where I studied for 6 years and now occasionally teach. (It is the view from my parking spot last term.) The paper was originally prepared by my late studio partner and abandoned before completion. Troy Quinliven was straight out of high school when I met him at art school. He was a talented and passionate artist and, despite a physical disability that at times required him to strap his brush to his dysfunctional painting hand, was an Archibald finalist in 2014. We were sharing a studio when he passed away suddenly at just 33 years of age. The texture and trace history of the paper seemed to correlate to the patina of history that permeates this historical site. Kevin McKay, July 2021 ©
© Thank you to Kevin McKay who kindly gave permission for the image of his work to be shared on AnArt4Life and who provided the background notes for the painting.
---
And a very warm welcome to G.B. in Australia and A.S. in Texas - our newest subscribers. A huge thank you to all our wonderful supporters for following the AnArt4Life blog so loyally - some of you since we started in late 2017.
Tomorrow Jane is taking us to Tokyo, and yes to talk a little about the Olympics bnot the athletes - but flowers!