Kate Mears: Light and Shadow

Yesterday I showed you the remarkable portrait of Sir David Attenborough created by Philip Johnson. Another of our subscribers is British artist Kate Mears and so today I would like to open the door on her studio which was in Somerset but now is in France.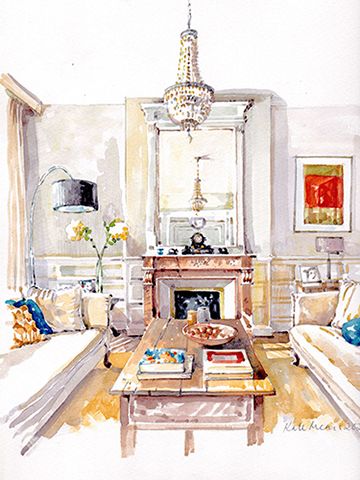 Kate Mears trained at Canterbury and Brighton Art Colleges and worked as an illustrator in London for several years. Later in the post we will look at her book A Year Around Our House which was written and painted alongside a very busy life with four children, dogs, chickens etc.
Kate paints in watercolour which is considered by many to be the most challenging medium to paint with and therefore the hardest to master.
Kate explains that once I embark on a painting I know what I want it to look like, my inspiration is usually an immediate reaction to a subject which I aim to set down on paper before the impression fades in my mind, so not planned in detail in advance, just imagined in detail once I start to paint...
The paintings created by Kate fall into six categories which emphasise her love of the immediate world around her - especially her home life and animals.
Please come with me as we take a browse through a delightful array of work which welcomes you into her world. First a couple of Still Life paintings which are anything but still as there is food and drink and activity in these images.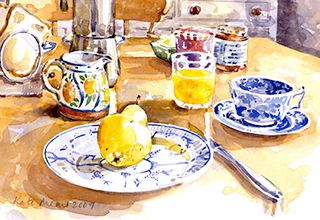 We move on to Animals - cows, sheep, dogs, poultry abound in many of Kate's paintings. They often gaze out at the viewer in a most enticing way, inviting you into their world.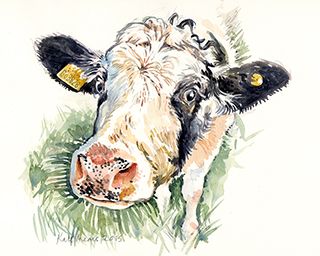 Kate Mears is a very inspiring watercolourist who says: After decades I still find it a challenge. I always know in my head what I intend the finished result to look like – effortless, light, not overworked.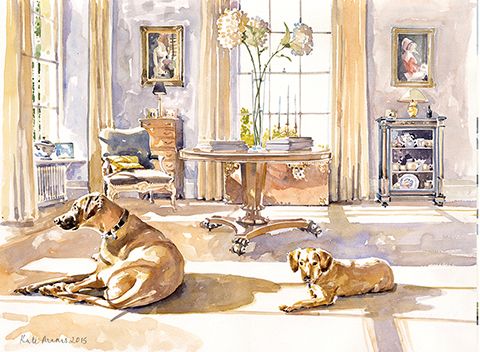 Kate further explains: The fall of light and shadows on a subject is what inspires me.
The painting above illustrates Kate's love of light and shadows and how she achieves this contrast in such a way as to bring life into these delightful scenes.
In Kate's next category of paintings we find Architecture and Landscapes - charming English buildings with my favourite being Frog Lane Farm where I would happily spend my next holiday and visit the iconic and quaint village shop.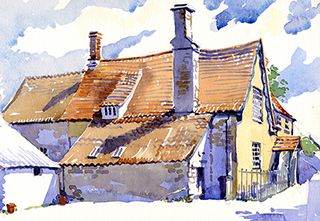 Kate explains: Sometimes I'll achieve something I'm happy with in one go, but often there's quite a reject pile, as you can kill a watercolour with one stroke. When it works, it's almost meditative. If I could bottle that flow!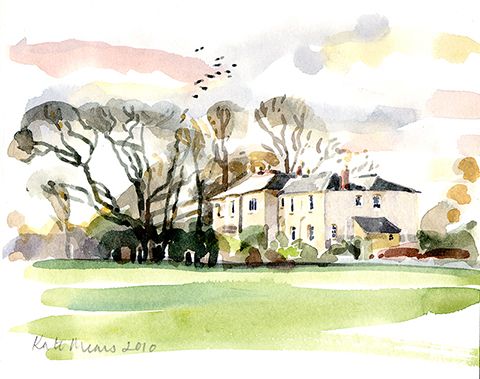 Kate's paintings are delicately vibrant, enhanced by her expertise in creating a symphony between light and shadow which is so exquisitely created in the composition below. I have used the word symphony to describe Kate's paintings because they are like a musical composition - light representing the higher notes and shadow the lower - treble brush strokes contrasting with the bass brush strokes.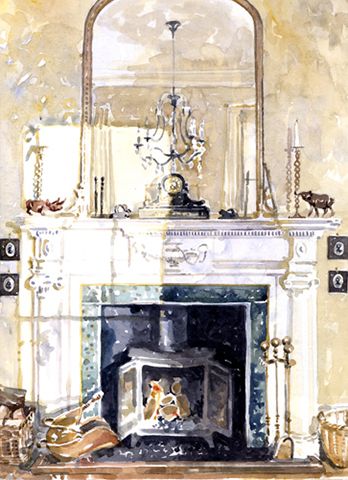 As I move through the galleries of images I am drawn into the Interiors which contain Kate Mears' trademark light and shadow contrast. Note also the careful selection of objects to be featured - all symbolic of a warm and creative life.
Kate emphasises the importance of objects and their history which are so important ... and so often have an interesting story attached.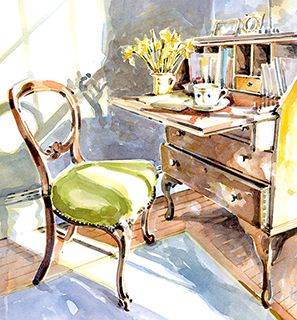 And then when you enter one of Kate Mear's Garden paintings which appear as a dance of light and shade and fleeting strokes. Take time to look for and study the patterns being made by the shadows and brush strokes.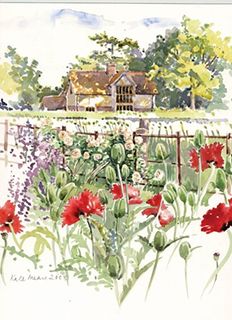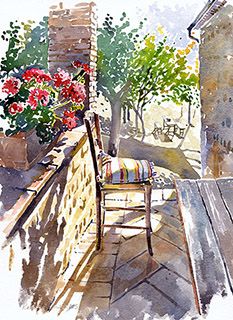 After a move to the country, and with a young family, Kate painted to exhibit, took commissions, and after a few years, collected her paintings, writings and experiences of village life into a book A Year Around Our House.
As you open the book you will Step into the rhythm of the seasons as you travel through one year in a Somerset village. Kate Mears's journal is an illustrated record of the seasons and daily happenings in her home and village in the 21st century. Interwoven through the year are reminiscences and reflections on the history of the place dating back several centuries.
Here are a few pages from the book to show you superb quality of the illustrations and diary entries.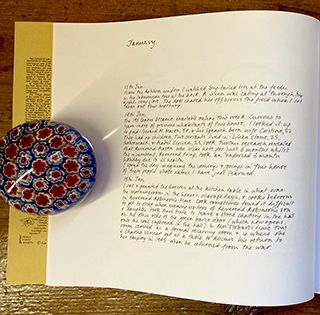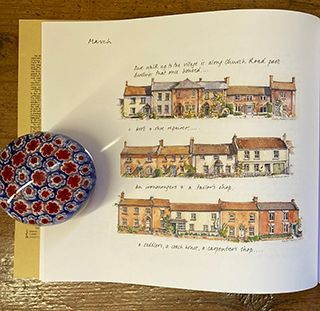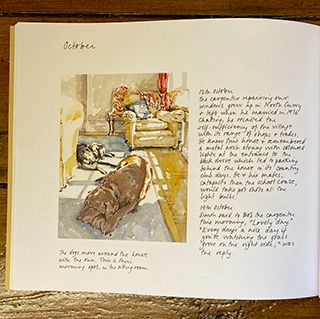 After thirty-two years in Somerset, Kate and her husband Simon have taken a leap into a new adventure and moved to France. New paintings will in due course trickle onto her website which can be found by Clicking Here.
Kate's book is still available to buy and if you are interested you will find the details on her website.
© Thank you to Kate Mears who kindly gave permission for the images of her work to be shared on AnArt4Life.
---
If you would like to leave any remarks please use the Comments box below.