Artist Jeffrey Smart, Born Adelaide, Australia 1921 – Died Arezzo, Italy - 2013
The National Gallery of Australia (NGA) has a Jeffrey Smart exhibition which marks one hundred years since the artist's birth. The exhibition is showing until 15th May 2022 and today we are lucky to be able to hear about the exhibition from R from Glen Iris, a young fan of his work who has seen the exhibition and will be our roving reporter to tell us more about it. Over to R!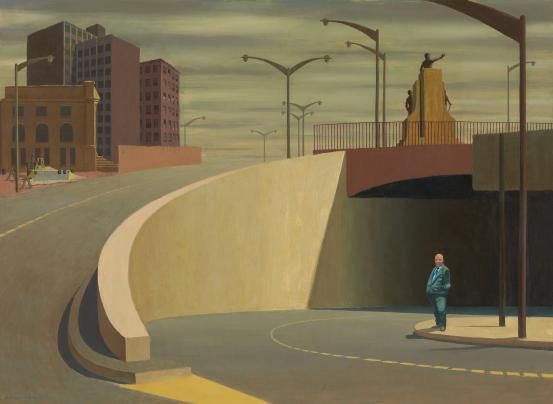 Hello Keeper of Rabbit Holes! I'm R and I am 13 years old. I like to draw people in a cartoon style and read books of historical fiction and fantasy as pastimes.
I became interested in Jeffrey Smart when I was given a wonderful book of his art, Master of Stillness Jeffrey Smart1 for a birthday present. My uncle who gave me the book, said that because he knows Smart's paintings, he notices everyday objects more, such as traffic cones or road signs. I like Smart's style of art because it is kind of surreal but at the same time a realistic take on suburban living.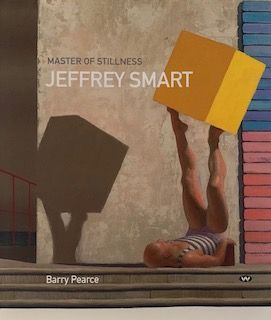 Jeffrey Smart was born in Adelaide 1921 and went to an art academy in Paris. He travelled around Europe until he finally went to live in Tuscany and died there in 2013. The book features many of the locations Jeffrey lived in and painted like Adelaide, Sydney and Tuscanny and includes a great section of biographical information.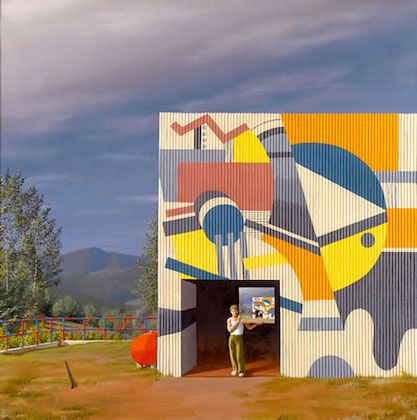 One of my favourite paintings from Smart's work is of a playground. I really like it because it's an abstract kind of playground that would be hard to imagine let alone paint in a realist style as well. I think it also reflects Smart's style of art.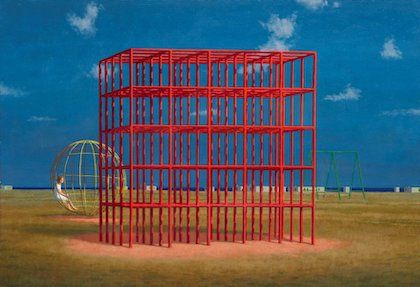 The realistic style in art is a type of artwork where you could imagine or picture in real life. The use of shadows and light makes it seem this way. In this case, Jeffrey Smart, uses a realistic style but incorporates his own twist that seems surreal. For instance, you wouldn't normally see an artist focus in on something like a traffic sign. This makes his artwork more interesting because it is different to what we expect.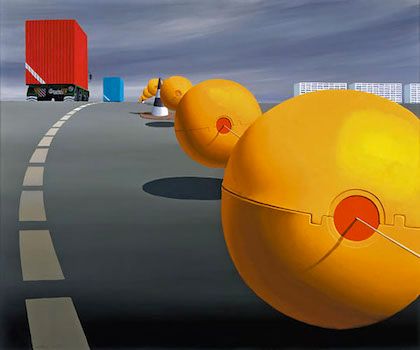 Our main intention to go to the NGA was to see the Jeffrey Smart exhibition but once we had finished, we decided to explore the rest of the gallery. I enjoyed the exhibition on fashion and also the cartoons. My parents said the one of the 3 children looked like us! I thought the paintings looked even better in real life so I recommend going if you can!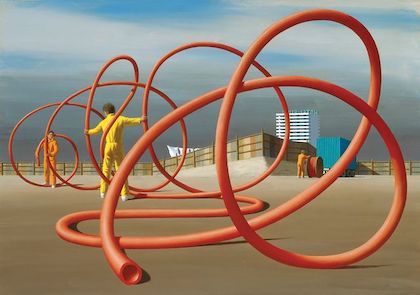 Suddenly I will see something that seizes me – a shape, a combination of shapes, a play of light or shadows, and I send up a prayer because I know I have seen a picture.'
JEFFREY SMART2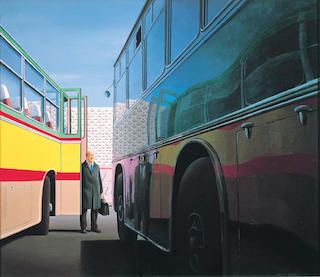 You can watch a short video below on the Jeffrey Smart exhibition.
Credits
1 Master of Stillness Jeffrey Smart Wakefield Press – South Australia 2018
2 National Gallery of Australia
Please note all works are copyright - Estate of Jeffrey Smart unless otherwise mentioned
AnArt4Life team would like to give a special shoutout to R, our young roving reporter, for providing her insights into the artist Jeffrey Smart and the current exhibition at the NGA in Canberra. We can't wait for further reports hitting our inbox!