Heath Satow - Reflective sculptures
I recently came across the following picture of a sculpture in Rosemead, California, which was constructed in 2011 as a memorial to all those who died and were impacted by the 9/11 tragedy in 2001.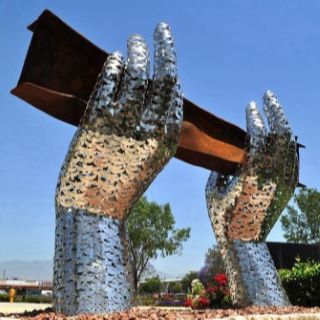 The sculpture is extremely poignant as it consists of an iron beam pulled from the rubble of the World Trade Centre held up by two stainless steel hands. But what is not quite as obvious is that the hands that are holding it up are made up of 2,976 individually crafted stainless steel doves - each one representing a person lost in the attacks.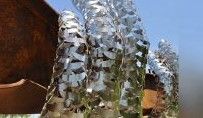 This inspired me to try and find out who the artist is. I discovered that the artist is an American named Heath Satow, born on 6th February 1969.
Heath studied at the School of Design at North Carolina State University. He served an apprenticeship at an architecture/sculpture firm in Raleigh, North Carolina called Clearscapes. Such was his talent and creativity that he was put in charge of the sculpture studio at that firm when he graduated in 1991.
Three years later, Heath left Clearscapes to start his own studio, and had his practice in Los Angeles for 17 years before settling in Ogden, Utah. He has created permanent public sculptures in locations in numerous American States and around the world1 in places such as Korea and Dubai.
As well as his 9/11 Memorial, Satow's Ripple sculpture in Los Angeles was acclaimed as one of the "most compelling work[s]" of 2012 by Americans for the Arts.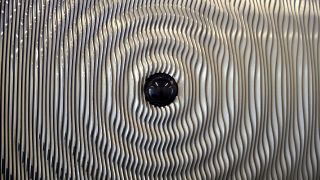 In the section about the artist he describes his oevre as follows:
"Art is the place where ideas are expressed to the world, whereas design is informed by the audience; one goes out, the other comes in. Public art requires both design and art, it requires the expression of new ideas to an audience while keeping the needs of that audience in mind. This is not a compromise: it's a different way of working."
"Inspired early in my career by Martin Puryear and Anish Kapoor, I am keenly in touch with the skill of craftsmanship and the singularity of materials that creates a focus on form, an importance of the object itself outside of any narrative. Engaging the viewer with that "importance of the object" is my first goal when creating public art: the audience has to want to look at it. Their first reaction should be a desire to see more; to explore the work. There needs to be a "wow" factor in place to pull them in. Beyond that, the work has to reveal itself in layers rather than all at once. Public art has a varied audience; from the "wow" people that see it only once while rushing to a meeting, to people that see the same work each day and are afforded the opportunity to peel back the layers and experience the nuances of the piece. My work is for both audiences."
"I work primarily with mirror-polished stainless because of the visual variety it offers daily. As natural light changes, as the colors of the seasons change, even as people's fashion changes, all these permutations are literally reflected in the work. The art is never quite the same from moment to moment. The curved facets of the sculptural surfaces pull apart our visual surroundings, distort and re-order them in unexpected ways, creating a new interpretation of the world we usually tune out and take for granted."
"My intention with these pieces is to tune us back in." 2
Heath is obviously a deeply spiritual and sensitive person. The following sculpture called Cor is dedicated to his father.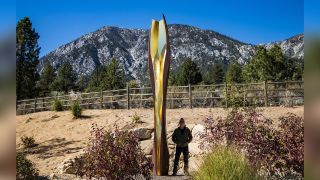 I found the description of it on his website very moving:
"My father, Robert G. Satow (1942-2020) passed after a years-long battle with lung cancer. He was a good man that lived a simple life, well-respected by all that knew him. He instilled in me a love for tools and working in a shop, and showed me by example that it was ok to take some risks and pursue your dreams. He showed me the value of a strong work ethic. He always supported my choice to become an artist and he always believed in me, even when he didn't always understand my art. I have no doubt I would not be who I am today without his example. I would like to thank Buffalo Creek Art Center for their generosity in supplying the resources and location for this sculpture that I created to honor my father. The exterior is oxidized steel, the interior is stainless steel gilded with 23.75k gold. 17 feet tall, Cor contains a small amount of my father's ashes welded inside a small box, located in the interior. This work of art is the best way I could think to thank him for his love and support for the entire time I knew him." 2
You might like to look at some more of the sculptures he has created on his website by clicking the bookmark below. You can read about each work by clicking on the image of the sculpture.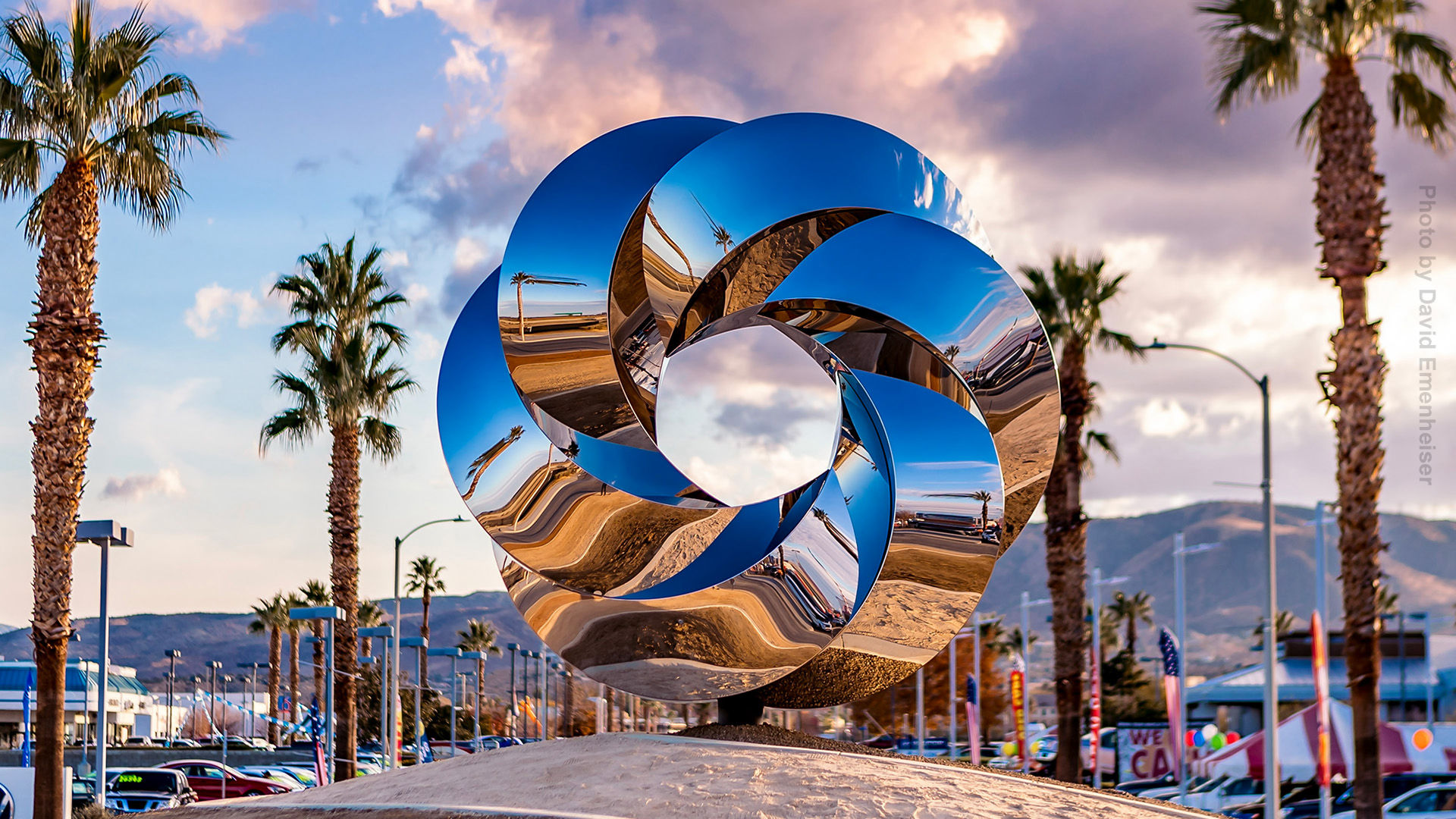 You may also like to look at some of the photos of some of his large structures being installed. No mean feat on any occasion, I think!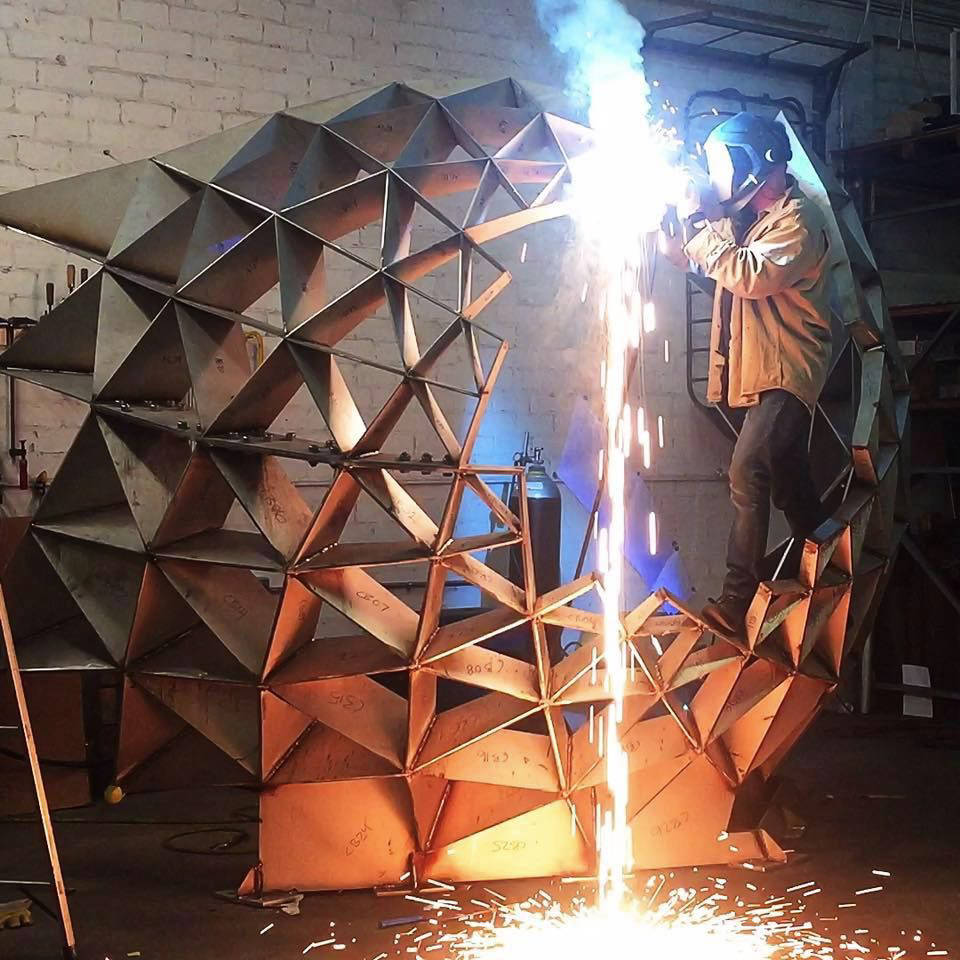 Footnotes
With thanks to Wikipedia
With thanks to Heath Satow, via publicsculptures.com