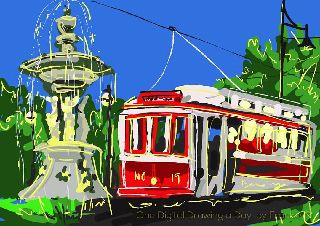 (Credit: Jolygram)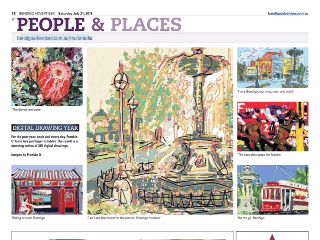 A YEAR ago, Frankie O'Toole hated digital drawing.  
After doing one digital drawing each day for the past 365, she's discovered the power in the medium... This is not the first time O'Toole has challenged herself to produce one drawing a day for a full year. The first was in 2016. An art teacher by trade,O'Toole found she wasn't using her artistic skills. So, she challenged herself to draw every day. This time, it was a way of keeping sane.

With a five month old baby, who was a poor sleeper, O'Toole found herself up at all hours. "The first one was to get myself back into the arts, the second was probably to expand myself in the arts a bit, but also to stay sane," she said. "I needed something to keep me, feeling like I'm achieving every day, having a little success."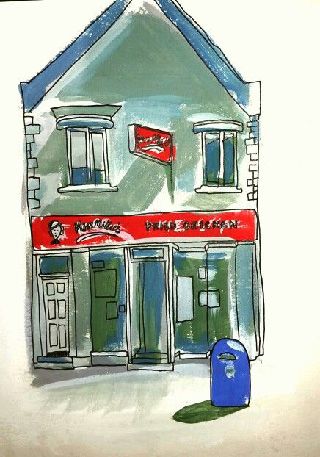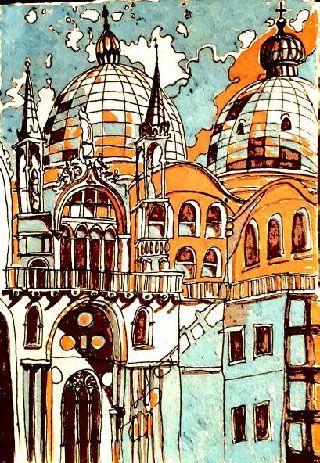 "I kind of go on tangents… and I get bored so I change it up," she said. "Really any image that's really image to look at and I get excited by, I want to draw." Despite the bustle of toddler-care , O'Toole and achieved her goal of a digital drawing each day. She couldn't have done it without her supporters, including family, friends and social media followers. Posting an image each day on social media kept her honest, she said. O'Toole is proud of what she has achieved, and the skills in digital illustration she has developed. "I've really shocked myself this time, and I'm just really intensely proud of what I've created," she said. "Once you get to the end, around the 300 mark, the stuff that you're doing, all the skills that you've developed throughout, it starts to get really exciting.
(Copyright © 2018 The Bendigo Advertiser)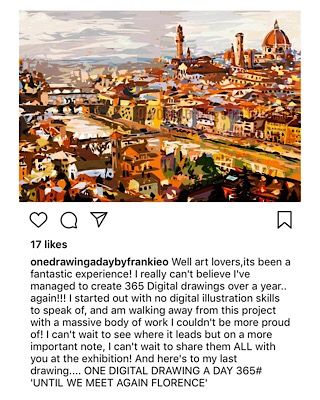 Solar Eclipse.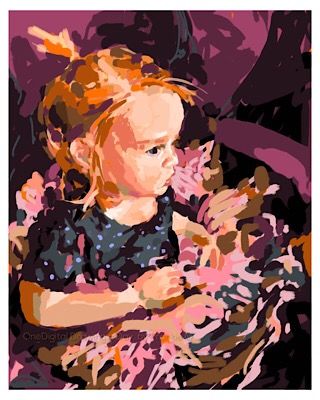 Domes and Towers Florence.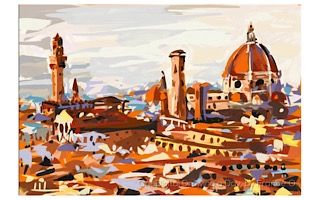 Fish Finger Sandwiches at Start the Bus.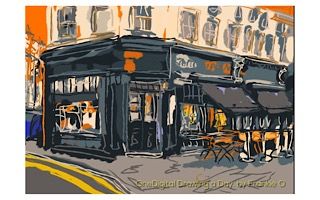 Past Notre Dame, Paris.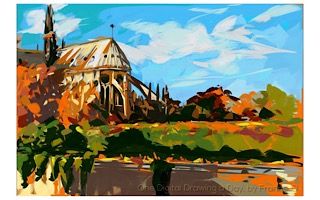 Irish Tea.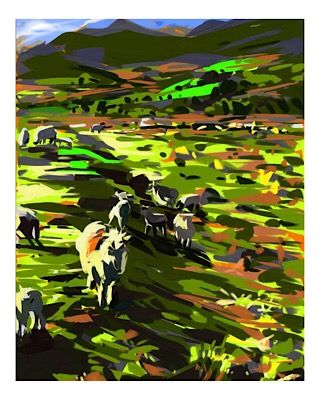 Emerald Ireland.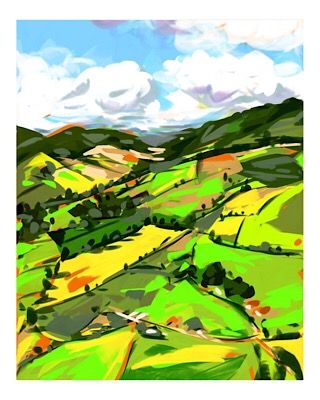 Thinking of Paris merged with The Other Thinker.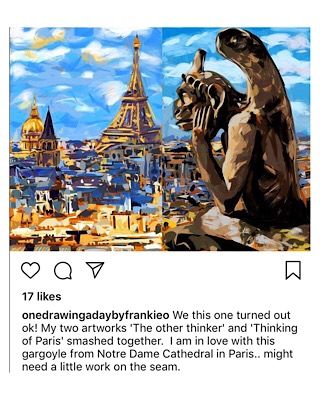 We can learn a little more about this incredible artist from her biography on the Bendigo Tourism website. I have added the images to support the text. All images have been taken from Frankie O's Instagram gallery.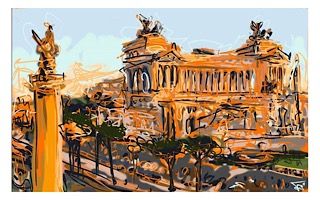 (The Golden Light of Italy)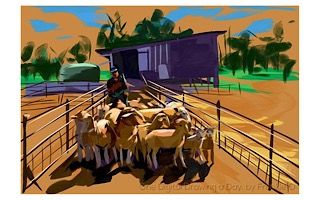 (Take me Home)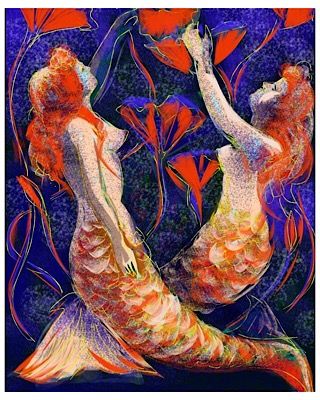 (Harvest)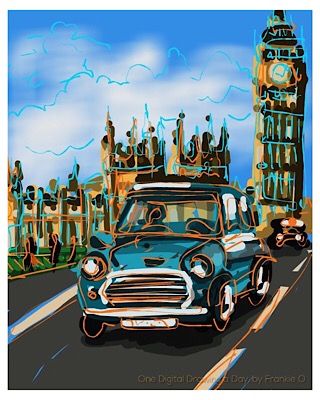 (Mini London)
I am heavily influenced by contemporary artists such as Liz Steel, Claire Caulfield and Bridget Davies. Each who have a magical relationship with their subject matter.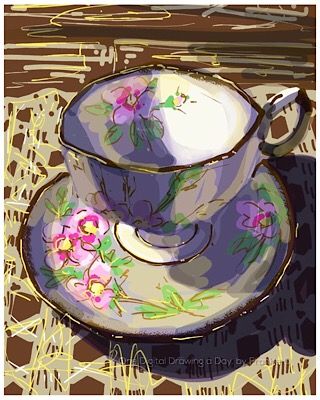 (Whenever You're Ready)
The Bendigo Visitor Centre mural came along ironically as I had just begun a series of a digital drawings based on Bendigo for my new One Digital Drawing a Day Project. When I was notified that my submission was successful and that the initial concept sketch was greeted with such excitement I was thrilled! To live in the place I was about to immortalise in a 2 x 4 meter mural was recognition that you can find amazing inspiration in your own backyard and that sometime your most organic ideas are the ones that truly resonate and connect with people. (https://www.bendigotourism.com/).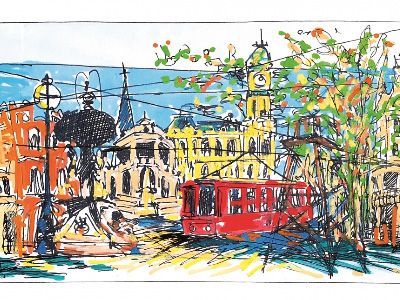 Follow One Drawing a Day Project on Facebook @Onedrawingaday.byFrankieO or Instagram #Onedrawingadaybyfrankieo
Check out the website for Frankie O
If you live in Victoria or a nearby state please consider visiting Bendigo. Fabulous art scene, internationally famous Art Gallery, wonderful people.
In the next blog you are going to be shocked as you will learn that one of the world's greatest contemporary painters has turned to his Tablet to create his latest works.