Feature Art Work: Makoto Azuma
In line with the Japanese thread we have had running through our posts over the past few months I thought you would enjoy seeing and learning about the Botanical Sculpture being created by Japanese artist Makoto Azuma.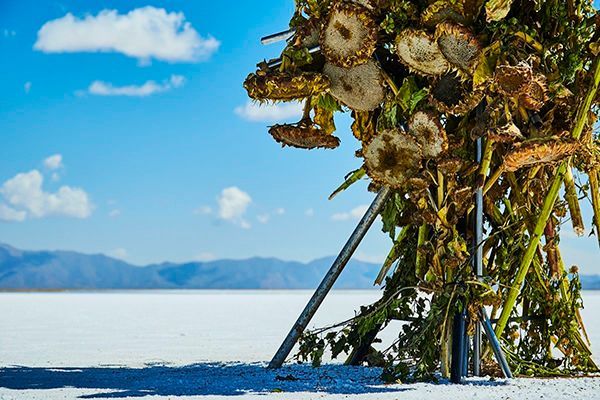 Azuma, who founded the high-end store Jardins des Fleurs in Tokyo in 2002, began staging ambitious feats of flower art under the experimental studio–cum–research institute called Azuma Makoto Kaju Kenkyujo (AMKK) in 2008. Since then, he has frozen floral sculptures in blocks of ice, built complex steel frame grids housing a multitude of flora, and created blooming fields of land art where the death of the flowers is as important to the project as their vibrant arrangement.
Jacqui Palumbo from Artsy brings you some amazing art that will take you into another world! 1
Credit
Makoto Azuma is Pushing the Boundaries of Botanical Sculpture by Jacqui Palumbo
Oct 9, 2020 (artsy.net)