Many forms of sport are closely linked to ART - from the beauty of the gymnasts and divers to the skaters, surfers and on it goes. The physical movements in so many sports are breathtakingly beautiful and... let's admit it ...sports stars have magnificent bodies!!!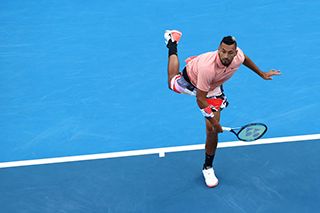 There is absolutely no doubt that Australian tennis star Nick Kyrgios is a brilliant tennis player but I must admit that I love watching him for his athletic ability rather than the score line.
Recently Nick joined with his childhood mate Thanasi Kokkinakis as a doubles partner to have a shot at the Australian Open. They were unranked as doubles players and entered the competition as wild cards.
The journey of The Special K's as they are known, through the rounds was breathtaking and entertaining, attracting a new audience for tennis in Australia - an audience who wanted to be entertained while watching a sporting event.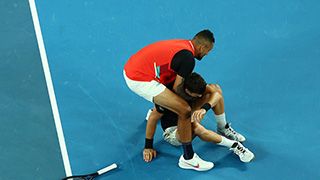 When they finally arrived to everyone's surprise at the final they had to face the well loved and well established partnership of fellow Australians Matt Ebden and Max Purcell (known as the M and Ms). Matt at 34 years was the veteran of the group and contesting his 30th Grand Slam event and also unable to return home to Western Australia to be with his wife at the birth of their child - not because of tennis - Covid!
It was a wonderful match and I won't reveal who I was barracking for. But The Special K's won in style and became the first wild cards to win the Australian Open Men's Doubles in the history of the Open Era.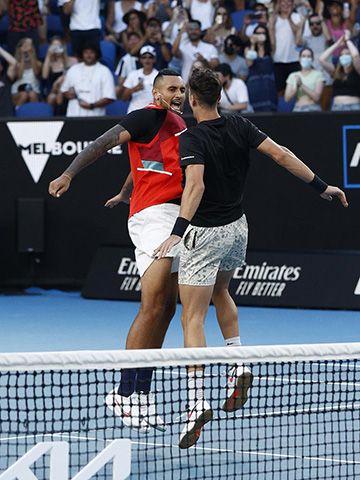 It was a proud moment for Australia to have four such excellent tennis players competing for the trophy of a world event.
It was a feel good moment for a community starved of entertainment and stimulation. Thank you guys.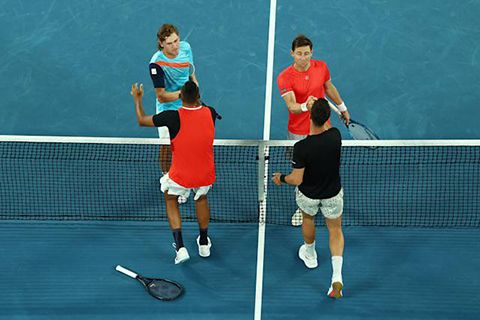 Credits
1. smh.com.au
2. theaustralian.com.au
3. tennis365.com
4. codesports.com.au
5. timesnewsexpress.com
6. newschainonline.com
7. brisbanetimes.com.au
8. tennisworldusa.org
9. au.sports.yahoo.com