D Day Landings - 76th Anniversary
Today is the 76th anniversary of the D-Day landings on the Normandy beaches of France by the allies.
This was part of the overall invasion of Normandy, known as Operation Overlord.
Some 156,000 British, Canadian and American troops, backed up by another 23,400 airborne troops, came ashore on the Normandy beaches at 6.30am, in the greatest amphibious landings ever undertaken. There were five main landing beaches, named "Utah", "Omaha", "Gold", "Juno" and "Sword." There was hard fighting, especially on Omaha Beach, but by the end of the day, good progress inland had been made.
Today we reflect on the bravery and sacrifices of all those involved by looking at some of the work of various war artists, some of whom were actually there. (Follow the links to more information about these artists at the bottom of the post).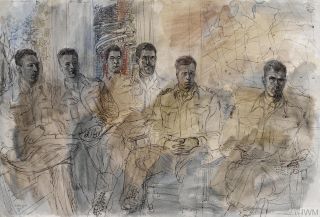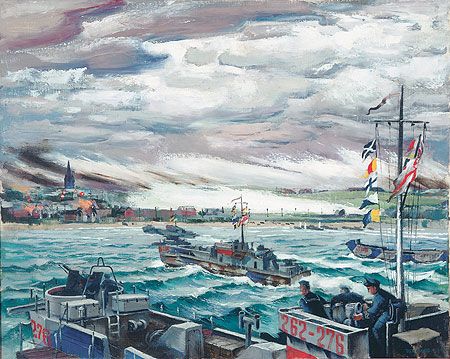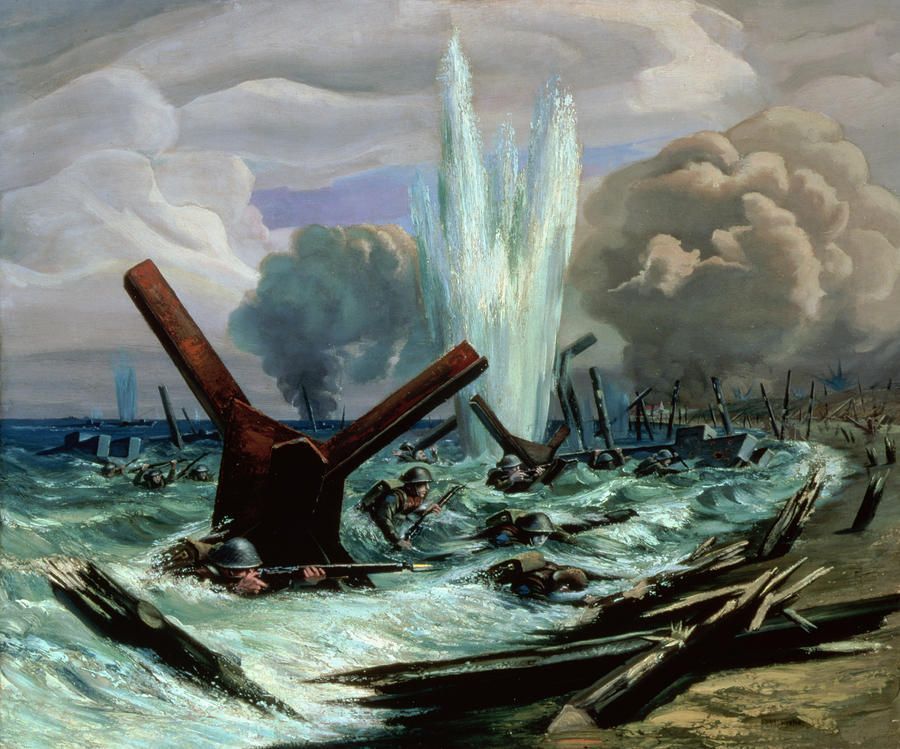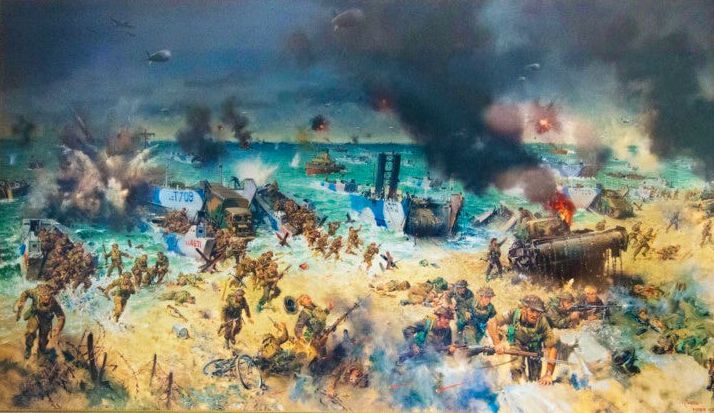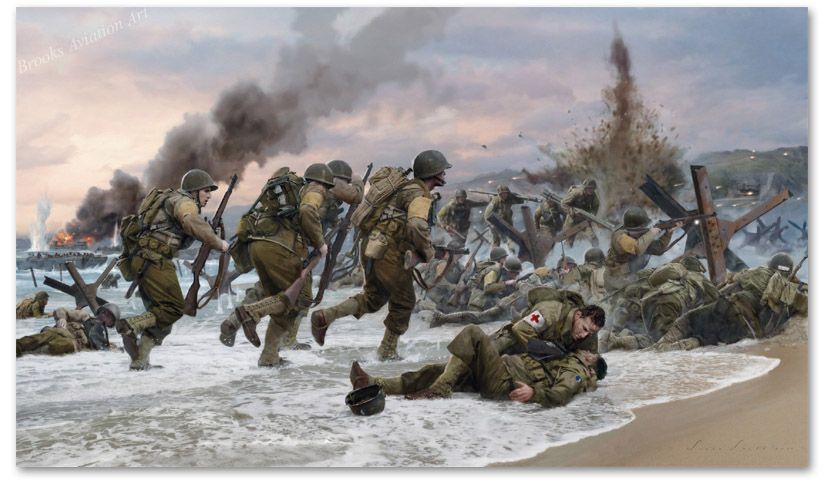 I was privileged to visit Omaha beach on the Normandy coast of France in September 2019. Here are some of my photos of that beach. A very different scene compared to 76 years ago......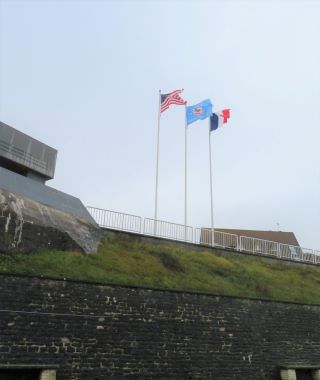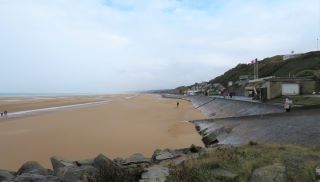 The 4th of June, a couple of days ago, was the 80th anniversary of the Evacuation of Dunkirk in 1940. Nearly 1,000 naval ships, and almost as many "little ships" (small civilian boats), made the more than 40 mile trip over and over again, between 26th May and 4th of June to evacuate 330,000 British and French troops to safety. We reflect on their courage and bravery today as well.........
For more information on the above artists, click below:
Anthony Gross
Orville Norman Fisher
Tom Wood
Terence Cuneo
Simon Smith