Cracking Cockington Green
Have you been to Canberra, the capital of Australia? It's located in the tiny Australian Capital Territory (ACT), but there is plenty to see there, from the iconic Parliament House building, to the Royal Mint, The Australian War Memorial, the spectacular Floriade flower show in September, the Zoo, and much more.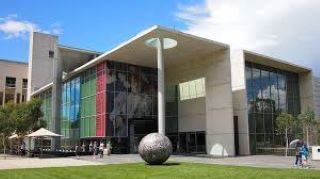 But there is another fascinating gem you may not have heard of. It was brought to my attention by TV personalities Costa (from the ABC program Gardening Australia) and Graham Ross (from Better Homes and Gardens, Australia), who have shown this place on their shows!
Its called Cockington Green, in the suburb of Nicholls, in Canberra. It is a park of meticulously hand-crafted miniature buildings from around 30 countries around the world, set within beautifully landscaped gardens. (All images are courtesy of Cockington Green's Facebook page, unless otherwise stated).
From Scotland's Braemer Castle to Peru's Machu Picchu, the obvious attention to detail in the constructions and surrounding gardens is remarkable.1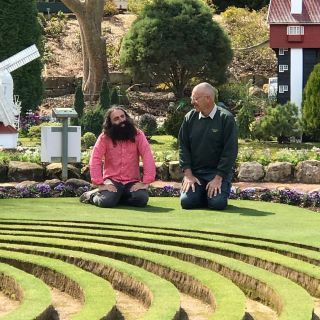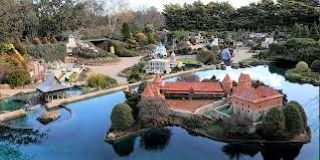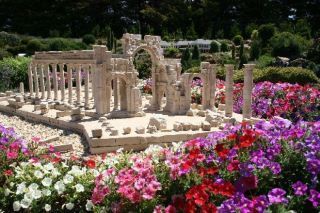 It was created by Doug & Brenda Sarah and opened in 1979. The inspiration for this award winning display was the model village of Babbacombe, in Torquay, Devon, in the UK, which Doug and Brenda visited in 1972 on an extended family holiday there. 1
Cockington Green Gardens is still family owned and operated, with four generations involved in its operation over the past 41 years. In an interview with Sarah Kesteen on ABC Radio in January 2017, the current manager, son Mark Sarah, says "My father (Doug) always had an eye for detail and he loved gardening and loved gardens, and being a carpenter and builder, he really appreciated the architecture in the UK and it inspired him to do something different."2
"The first little building was made in 1973," he recalled.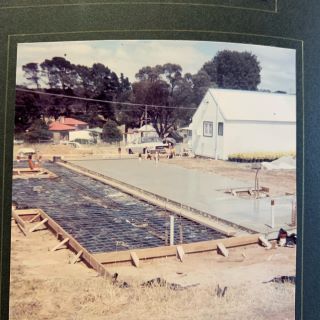 "We have little cottages that only would have been a matter of a few hundred hours [to make], but in the international area we have buildings that would be in excess of 3,000 hours," he said. "They would take nearly two years to complete …... it's all labour intensive but that's part of the love". 2
"We do all of our own construction and we use modern materials like fibreglass and fibreglass resins and moulding techniques".
"Most of it is handcrafted and we work just like an artist and create the parts that we need."2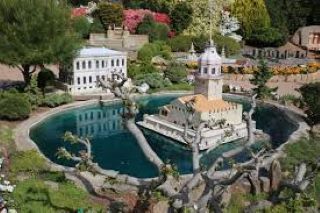 The detail is amazing, from the cornices and decorations on the buildings......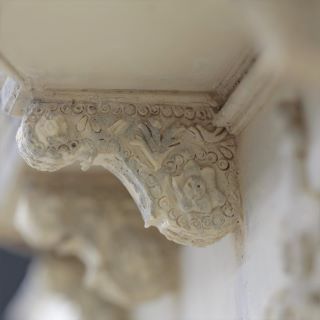 ..........to the tiny people going about their daily lives in the models on display.....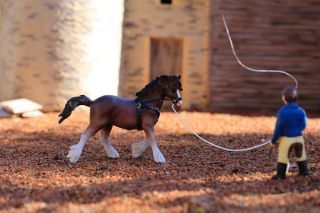 And if you look closely, you might catch a glimpse of some of the "locals" also enjoying their surroundings….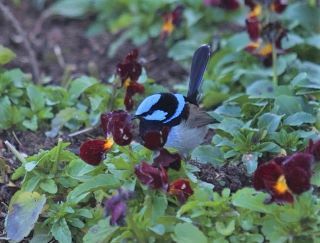 The park is constantly growing with the popular addition of the International display area, which compliments the original English Village and its beautifully established gardens.
Whilst in the park, people can visit the Rose Room indoor exhibition, featuring 'Waverley' a 34 room Dolls House, enjoy a coffee in the Parsons Nose Garden Café, or bring a picnic lunch.3
And of course, I have to mention the miniature steam train, which encircles the International Display, and takes passengers in its little carriages to see the sights at eye level.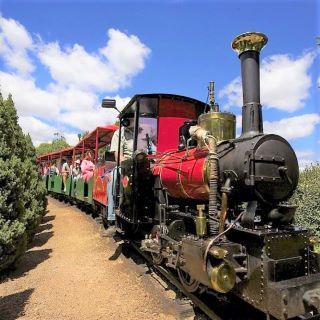 It is obviously a labour of love, so meticulously planned and maintained. So if you are ever in Canberra, Australia, you may like to include Cockington Green in your list of fascinating places to visit.
Footnotes
With thanks to:
Cockington Green, Facebook
Interview ABC Radio, posted 25th of January 2017, with Sarah Kesteven.
cockingtongreen.com.au