Classic, quirky Carlton Ware
Today we are going to look at another popular Staffordshire pottery with the brand name Carlton Ware.
I am still using three of my mother's pieces, and perhaps you will also recognise one of these styles too? Like Mintons and Royal Albert, it was also produced with great diversity in patterns and designs over its 100 year history.
These pieces are still collectable today and are particularly popular with young people as being retro and quirky. Because of the vast production of many of the Carlton ware designs, it is still very affordable and often pops up in op shops, secondhand markets and online.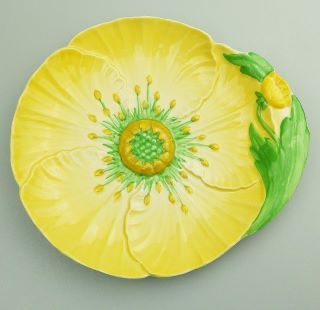 The company was established in 1890 by James Frederick Wiltshaw, William Herbert Robinson and James Alcock Robinson. They traded under the name of Wiltshaw and Robinson. The trademark "Carlton Ware" was introduced in 1894, and the company's factory was renamed the Carlton Works.1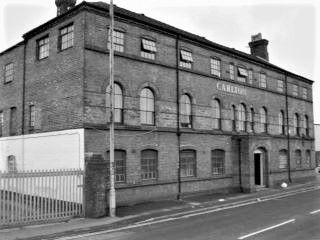 In 1911, the business partnership between Wiltshaw and the Robinsons was dissolved and James Wiltshaw continued on by himself. However, in 1918 he died prematurely in a tragic accident at the Stoke railway station. His son, Frederick Cuthbert Wiltshaw, who was in the Flying Corps during World War 1, had to quickly come home to see to his father's affairs and take over the company. He never went back to the war and, in fact, stayed on as owner of the company for almost 50 years, until his death in 1966.
During the 1920s the company introduced new methods of production where the decal and hand-painting work was applied to high-glaze substrates. Amongst the first of these were a series of designs inspired by the artwork discovered in Tutankhamen's tomb, which can be fairly said to represent the beginning of the art deco pottery movement. Other popular designs included stylised dragons, birds, and a series of Oriental-inspired patterns of which New Mikado and Chinoiserie were the most popular.1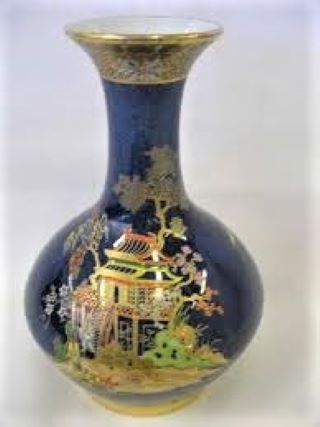 The famous written "Carlton Ware" trademark was introduced in 1928.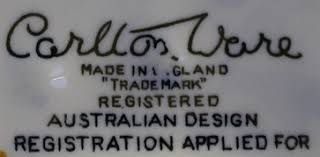 Carlton Ware introduced the first "Oven to Table" ware in 1929.1 Where would we be without our ceramic baking dishes today!?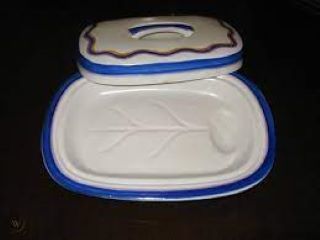 During the late 1930s Carlton Ware introduced a new series of table-ware, with boldly embossed floral and foliage patterns such as fox-glove, apple blossom and anemone, in all sorts of kitchen and serving ware pieces.
This series continued in unbroken production into the 1960s, although later designs were progressively simplified to reduce the high cost of hand-painting.1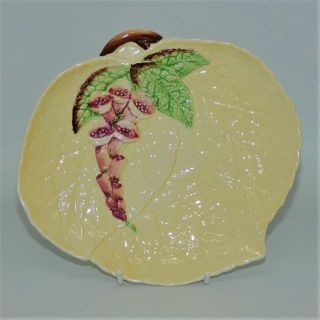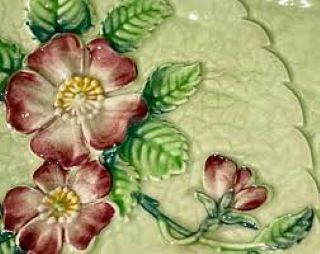 The availability of new techniques using automated high temperature kilns allowed improved high-lustre table ware in the "Royale" brand to be introduced in 1949, and this continued to be produced into the early 1970s.1 The different colours were known as Royale Rouge, Verte, Bleu and pink.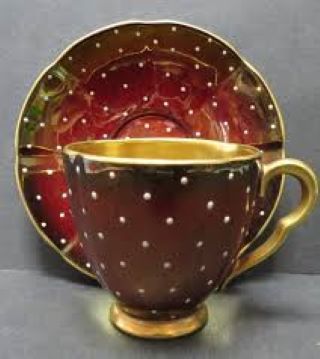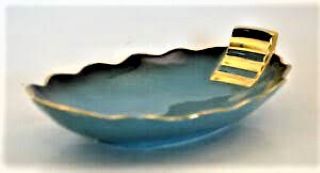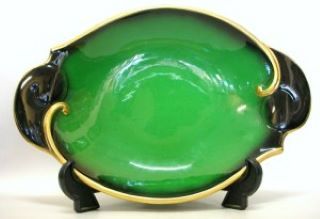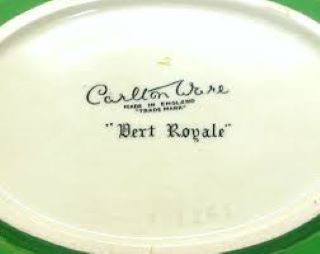 The company was renamed Carlton Ware Limited in 1958 and Frederick Cuthbert Wiltshaw died in 1966, having been involved with the company for over 50 years. Frederick had four daughters, none of whom either wanted to, or were able to, take over the business, so, following his death, the company was sold to Arthur Wood and Sons.
The company continued to trade well until increasing fuel costs and changing tastes simplified the range and dictated more modern, simple novelty items such as "Walking Ware" designed by potter Roger Michell.1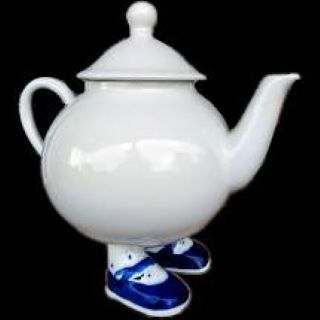 The company developed serious financial difficulties in the late 1980s, which forced it into receivership in 1989. John McCluskey, a manufacturer of ceramic door furniture, bought the pattern and shape records, along with the trademark, goodwill and master moulds. Mr. McCluskey introduced more novelty teapots, all of which were modelled with great precision. His new venture, however, was short lived and production ceased about 1992. In 1997 John McCluskey sold the Carlton Ware trade mark to a Mr. Francis Salmon and several independent potteries made Carlton ware for him until approximately 2015. 2
If you would like to learn more about the many types of Carlton ware that were produced, click here.
Do you have any well loved Carltonware pieces? You might like to let us know their history if you do!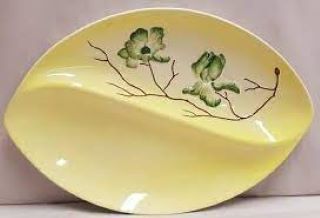 Footnotes
With thanks to Wikipedia
With thanks to carltonwareworld.com