Celebrating Our Art Blogger: Jane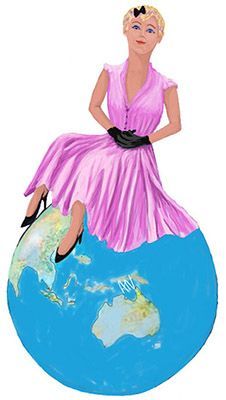 This day two years ago my friend Jane joined me as an blog writer - committing her time, knowledge and skills to helping to produce the daily communication which comes to you through the AnArt4Life blog.
When her name is brought up in converstaion it is always attached to the question: Which country is Jane travelling through now?
Jane has traversed over 70 countries in the world and has kept a travel journal of each place, illustrated with her wonderful photographs - a selection below. It was in fact reading some of these engaging journals I knew that Jane would be an asset to the blog I had started in November 2017.
I was thrilled when she agreed to join me as a writer bringing her extensive knowledge and fabulous photographs to expand our offerings to the subscribers.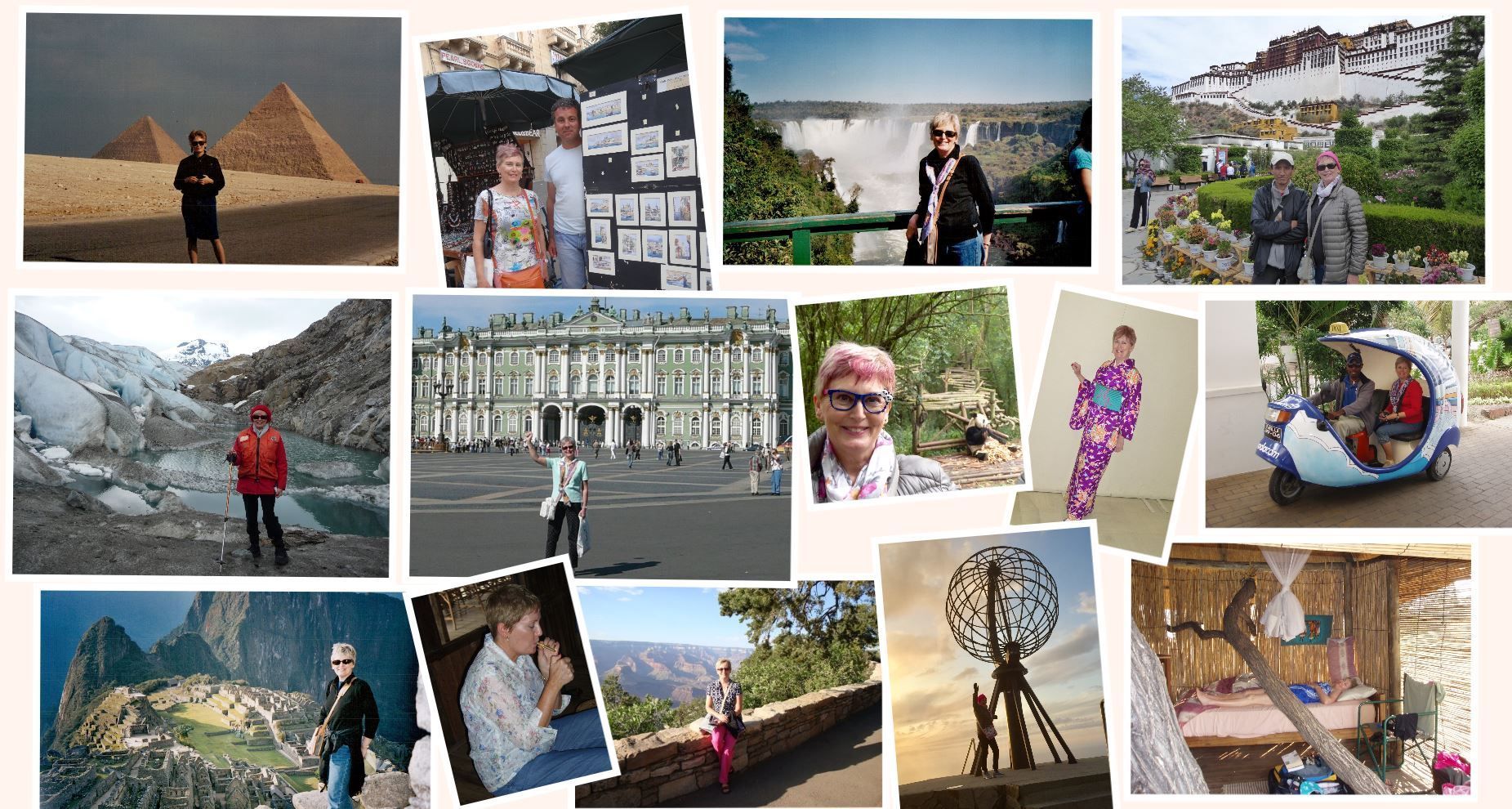 The Pyramids, Egypt; Purchasing a painting in Malta; Iguazu Falls, Argentina; With my guide at The Potala, Tibet; Trekking a glacier in Alaska; The Hermitage, St Petersburg, Russia; Fun with pandas in Chengdu, China; Dressing as a geisha in Japan; Travelling in a coco taxi - Maputo, Mozambique; Macchu Picchu, Peru; Enticed to try a cigar in Myanmar; The Grand Canyon, USA; North Cape, Norway; trying to stay cool in a treehouse, Namibia.
Over the two years since starting Jane has written 96 posts covering the scenery, culture and art works across the globe.
Here is a small selection of some of her posts for you to view.
The first one, written very early in her blog writing career gives a wonderful overview of her extensive interests in the arts including posing the question: who is my favourite artist?
I just loved being introduced to the Tiny statues that inhabit many cities around the globe.
Jane's travels have been curtailed this year but it has been to our advantage as it has given her more time to write for us. But we do yearn for the time when she can return to her travels and bring us more posts from experiencing the diversity of cultures the world over.
I believe Greece has just issued a travel invitation to the people from 29 countries including Australia, New Zealand and South Korea. I won't be surprised if Jane is off again to discover that one little spot on the globe that she hasn't stood on.
So let's conclude with a post Jane wrote when she was last in Greece and visited Meteora.
Thank you Jane for joining me in the production of a daily art blog which aims to bring people together across the globe. Together we are gaining a greater appreciaiton of art through life.
You have broadened and enriched the AnArt4Life blog far more than you will every realise.