Celebrating Naidoc Week with Nyapanyapa Yunupiŋu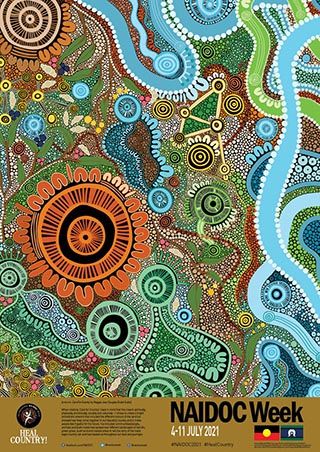 NAIDOC stands for National Aborigines and Islanders Day Observance Committee. Its origins can be traced to the emergence of Aboriginal groups in the 1920′s which sought to increase awareness in the wider community of the status and treatment of Aboriginal and Torres Strait Islander Australians.
NAIDOC Week celebrates the history, culture and achievements of Aboriginal and Torres Strait Islander peoples. NAIDOC Week is celebrated by all Australians and is a great opportunity to learn more about Aboriginal and Torres Strait Islander communities.1
This year's theme is Heal Country! and calls for stronger measures to recognise, protect, and maintain all aspects of Aboriginal and Torres Strait Islander culture and heritage.
Let us celebrate the wonderful contribution Indigenous artists are making, and have always made, to the Australian art scene. This year's Wynne Prize for the best landscape painting of Australian scenery in oils or watercolours or for the best example of figure sculpture by Australian artists... 2 was Nyapanyapa Yunupiŋu. The winning painting was titled Garak – night sky created with earth pigments on board and 244.2 x 244.2 cm in dimension.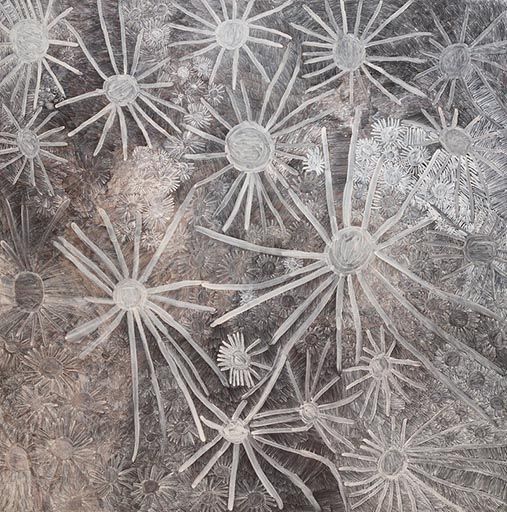 Description of the painting
Djulpan, the Seven Sisters, are one of the first creations. They left the ancestral elders Nyiwuṉba and Rranyirranyi at the islands called Djakapurra, Gurrarri, Nalkuma, Dhakalŋa, Bandayŋa, Ŋarrayarri and Wärru. They paddled until they arrived at Nanydjaka (Cape Arnhem). There they rested for some time to gather their strength, then set off again along the coast, passing the Gumatj lands near Manydjarrarrŋa (Daliwuy Bay). They travelled past the Dhuwa lands, Bariŋurawuy and Ŋumuwuy (Turtle Beach), and landed at Gärriri (the Yirritja side of the creek at Rocky Bay). They paddled up the beach called Dhuraka (Rocky Bay) and this is where the Djulpan ended their journey. 2
Nyapanyapa Yunupiŋu, 2021
Nyapanyapa Yunupiŋu is a Yolngu woman of the Gumatj clan who was born in Arnhem Land in about 1945. She is the daughter of Indigenous artist and cultural leader Munggurrawuy Yunupiŋu (c.1905–1979), who was involved with the Yirrkala bark petitions.
Widowed, she was a wife of Djapu clan leader Djiriny Mununggurr, who died in 1977... Will Stubbs, Buku-Larrŋgay Mulka Art Centre coordinator, said of Yunupiŋu and her art:
Nyapanyapa's best form of communication is her art. This is because she is deaf, doesn't speak English, is otherwise not that verbal, doesn't belong to a culture which believes it is necessary to talk at length about art unless in regard to its sacred character, doesn't paint sacred art, does not have a sense of herself as an individual as distinct from her kinship group, does not have a sense of herself as an important artist, and does not have an interest in talking about herself.3
To view more works by Nyapanyapa Yunupiŋu click here.
Tomorrow we take a trip back even further in this ancient land to learn about the latest and largest dinosaur found in Australia and a new species unearthed in Chile. Plus a rather unruly pet dinosaur called Dino makes an appearance.
Credits
1. naidoc.org.au
2. artgallery.nsw.gov.au
3. en.wikipedia.org