Celebrating Caroline's Contribution to the AnArt4Life blog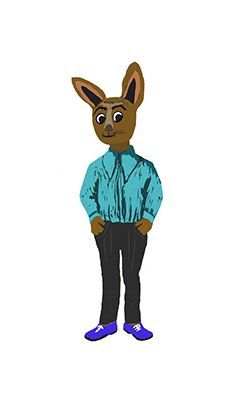 This month, one year ago, Jane and I were joined by Caroline as a writer for the AnArt4Life blog. She has many special skills but Caroline excels at finding the most extraordinary information down rabbit holes. When you read one of Caroline's posts you can be sure that you will learn something unusual or unexpected.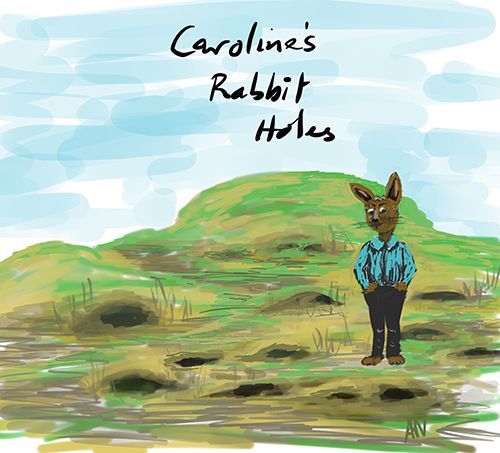 Caroline's first venture into the world of blog writing was to showcase Mangle Wurzels as works of art! I didn't even know what a mangle wurzel was, let alone think of one artistically.
Caroline followed up with a more conventional post on the works of the remarkable Australian artist Clarice Beckett - discovered as a result of going down a rabbit hole! To quote from the beginning of Caroline's post:
Recently Anne posted an insightful blog on Michelle Clarissa Redcliffe's work based on Clarice Cliff's Summer House Vase. This rekindled my interest in Clarice Cliff and I subsequently went searching for more information relating to her. In my quest I stumbled upon another Clarice; Clarice Beckett. (I call it going down the rabbit hole, never knowing where you end up when you divert from topic!).
And there it is - proof that Caroline is our Keeper of the Rabbit Holes.
You can read her informative and entertaining post on Clarice Beckett below.
Down in her rabbit holes Caroline discovers many different topics that I would not even begin to consider: she even questioned Is the Queen sleeping on the job?!!
Caroline's most popular post was on bees - in fact we had a whole week on bees. When she suggested this topic my response was - why? Bees can't paint or sculpt!
Oh, just wait and see, she replied. Have you heard of bee space?
Through Caroline's research we learnt how bees, if left alone, will turn their honeycomb into amazing shapes. And we also learnt about the relationships humans have had with bees throughout history. And of course discovered amazing works of art based on the incredible shape and wonderful colour of bees.
Here are three of the Bee Posts from Bee Week.
Caroline and I worked together on the story of Australian artist and broadcaster John Pickup OAM to commemorate John receiving the Medal of the Order of Australia in the 2020 Australia Day Honours for his work in broadcasting.
Extensive work was required as John's broadcasting career spanned more than 50 years and thanks to Caroline and her research ability (plus help from John who generously provided old photos and anecdotes from his past) we were able to publish a thorough account of his contribution to the world of radio. A special thanks for this sterling effort.
Thank you Caroline for bringing your wonderful view of the world to our art blog. You make me think, you make me laugh, you take me down your rabbit holes: the AnArt4Life blog is all the richer for your presence.