Beginning the cruise: Fair Isle and Noss Head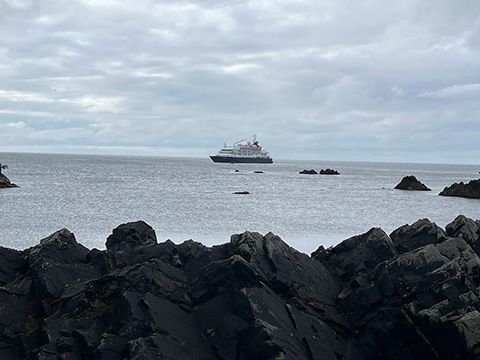 Our beautiful ship - the Island Sky - is small enough to be able to get into the remote indented coastline to see the amazing natural beauty and wildlife and to reach places which date back in time thousands of years to the Iron Age. All too much to take in at one sitting but we had 10 days to filter and absorb an opportunity of a lifetime. And now to share with our wonderful subscribers and followers whom I invite to join us on this journey.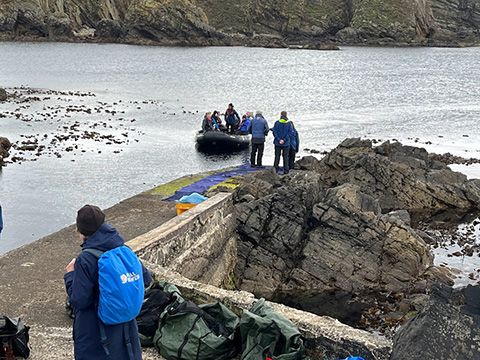 Of course the Island Sky cannot do this kind of exploration alone - we have on board the amazing Zodiac craft which can get you to shore in just about any terrain and any weather conditions under the expert command of the expedition staff who coupled their seafaring knowledge and skill with individual knowledge of the wildlife, geology, archaeological sites and much more.
When you step foot onto these small remote islands you are reminded constantly of the harsh reality of their lives struggling to survive against the most difficult of weather and communication conditions. The lonely cemetery clinging precariously to the side of a cliff with the fishing nets always close by is a stark reminder of the nature of the existence these people face.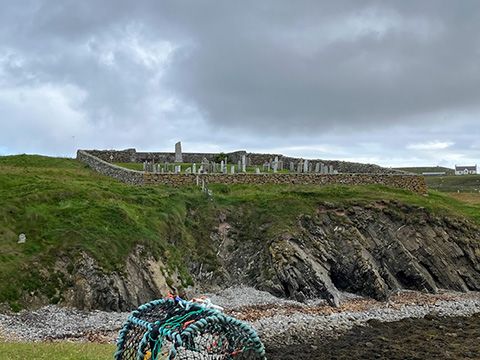 The other constant reminder is the remarkable ability these communities had, and still have, of building using the dry stone technique. I have become obsessed with the skill and beauty of protective walls to keep animals in (and sometime out) - constantly used for hundreds of years (and longer) as the main building materials and style for houses. In a post yet to come you will see some incredible storage structures when we visit the island of St Kilda.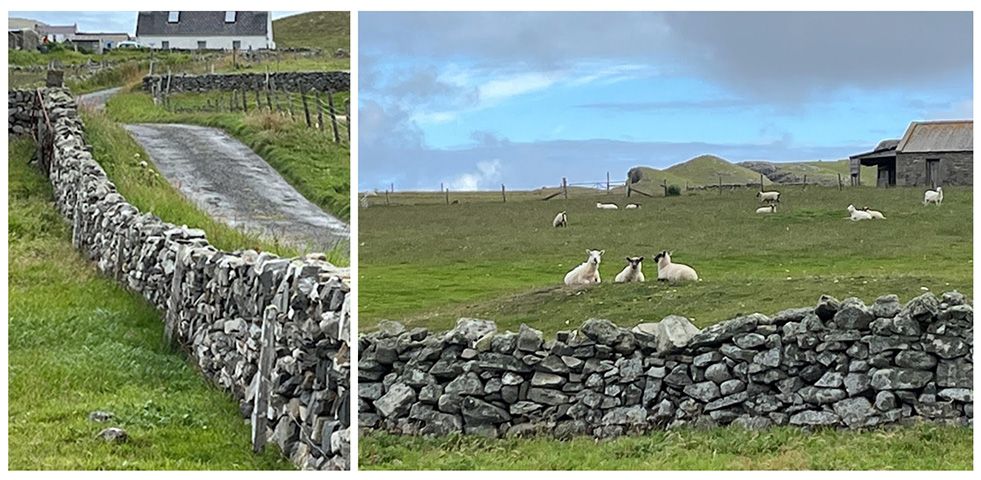 Fair Isle is part of the Shetland Islands and no matter where you look you are reminded of the treacherous yet magnificent coastline which these fishing communities live with on a daily basis.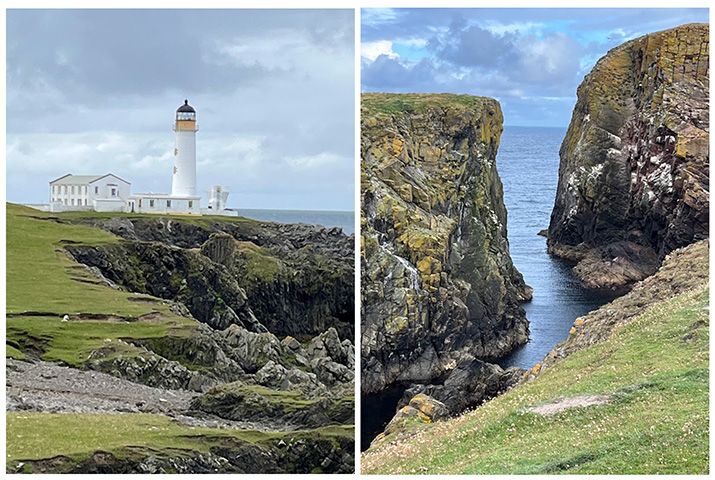 I was interested to see if any artists of any ilk lived on Fair Isle and was delighted to learn that Ewen Thomson a Scottish luthier, specialising in violins, violas and cellos was born on Fair Isle in 1971.1
Thomson grew up in a musical family. At the age of 16 he began studying at the Newark School of Violin Making, graduating with merit. He was the youngest ever student to be accepted onto the course. In 1991 he returned to Fair Isle and set up a workshop. He later moved his business to Sandwick on the Shetland mainland and then to a workshop at his home in Channerwick also in the Shetland Islands. 1
His instruments are based on classical Italian models and are played by, for example, Chris Stout, also from Fair Isle, and members of Shetland band Fiddlers' Bid, Kevin Henderson and Andrew Gifford. Other folk musicians playing his instruments include Bruce Molsky, Manus McGuire, Megan Henderson (Breabach), Bryan Gear, Ross Couper (Peatbog Faeries) and Graham Mackenzie.1
Commissions have included violins for the National Museum of Scotland and the Mendelssohn on Mull Trust.1
To hear Ewen Thomson and Maurice Henderson playing music on Shetland please check out the video below.
On the same day as visiting Fair Isle, we cruised around the cliffs of Noss Head (Shetland) in the afternoon to see the gannet colony. It was a little difficult to get good photos but you might enjoy this short video I made of some of my cliff and bird shots!!
At the end of the day we were treated to first class food for all tastes and in the evening we rested and re-engerised in the luxury of our surroundings.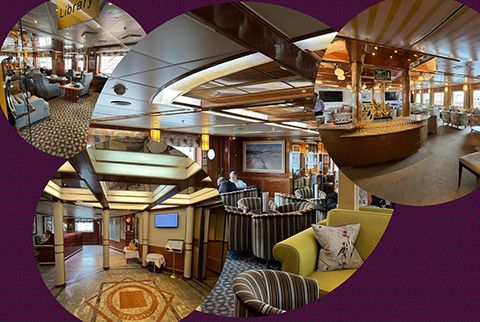 Credit
1. en.wikipedia.org