Australian Cubism - Grace Crowley
Grace Crowley (1890 – 1979) like Dorrit Black was a key Australian modernist who went to study art in Europe, travelling with her friend Anne Dangar who wanted to learn from Cezanne. Even though Grace was intending to study more conservative art styles she became caught up in modernism and returned to Australia a convert and went on to become one of Australia's first pure abstract artists. Here is one of her later works.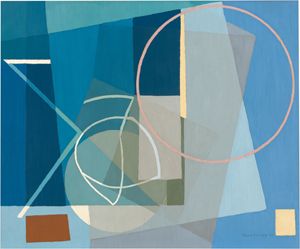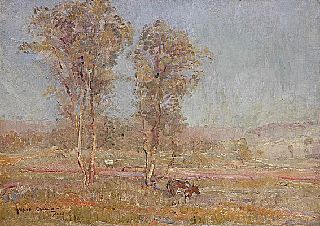 This softly spoken, well mannered woman eventually produced paintings, the likes of which no one in Australia has ever seen. In art, Grace broke all the conventional rules of the time.
Grace Crowley studied with André Lhote (as did Dorrit Black as discussed in a previous Blog) and Grace became particularly interested in the theoretical principles of Cubism especially geometric abstraction, mastering the mathematics and becoming a teacher of the style back in Australia. I started to read about the theory of Cubism and I could say I don't want to bore you but quite frankly I didn't understand a word. So we will see what we can learn from the pictures! This is Ena and the Turkeys, an early Grace Crowley done in 1924 and illustrates her Impressionistic style which at first she clung to as others around her evolved into modernists.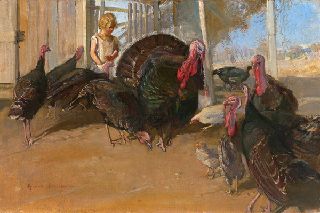 All artists change their style as they develop new ideas, new learnings and new perceptions of the world. I love to look retrospectively at the works of the great painters and try to imagine the struggles they endured to achieve the height of creativity.
Its important when we are painting (photographing etc) to analyse our own strengths and weaknesses and then to decide on a couple of aspects to improve. At the moment I'm working on my palette which is too diverse. I'm trying to limit the number of colours I use and to be more aware of the relationship between colours.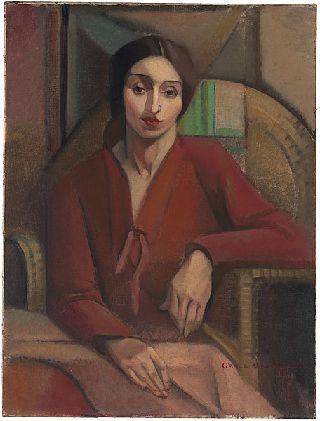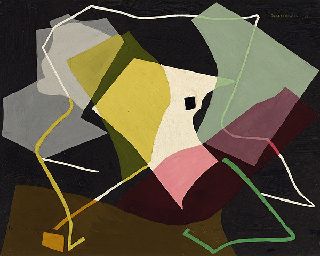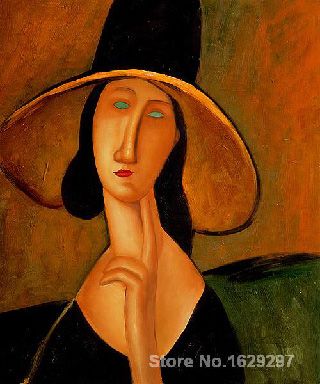 Anne recalls Grace's response as: A little Australian friend who has bravely tried to withstand the allurements of that unpopular, so called 'modern art' came and stood beside me. "When I first saw that picture," she said "I thought, "this is not art – the artist is mad," each time I see it I am more and more convinced this IS art – it is I who am mad''.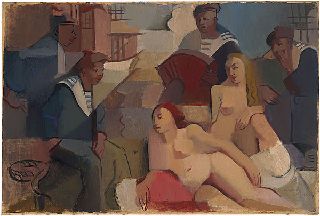 And Crowley perceived her learning thus: For the first time I heard about dynamic symmetry and the section d'or – that it was necessary to make a plan for a painting of many figures as an architect does for a building and then construct your personages upon it.
Look back to the Portrait Study above and you can see Grace's growing understanding of geometry emerging into simplified straight and curved lines, each triangle, rectangle in perfect harmony.
In 1929 Crowley managed to have a few lessons with Albert Gleizes (we met him earlier) and this contact established a three way transference of information between, Crowley, Gleizes and Anne Dangar who eventually joined Gleize's art colony. More on her in the next Blog. It was Gleize's influence that opened up the world of abstraction to Grace Crowley.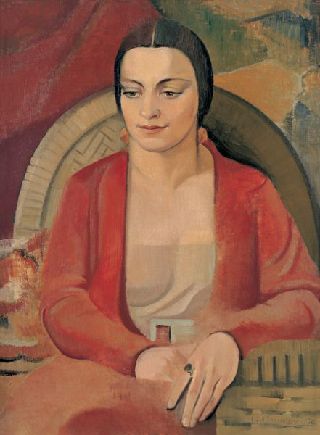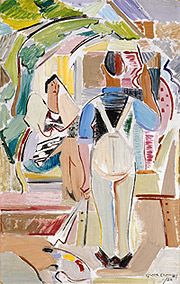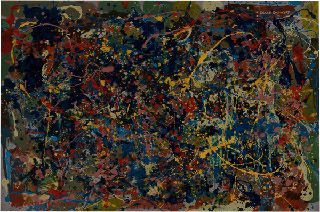 Whatever your opinion her artistic journey of Grace Crowley was remarkable.
The answer to yesterday's art test is: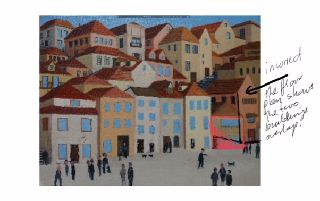 The building in the far right lower corner is wrong as it's floor plan would encroach into the building next door. In other words the perspective is all wrong. It's fine to alter perspective, abstract artists do it all the time as we have seen. But it must be a deliberate act, not accidentally as I have done. and you can't have one building out of perspective and the others not. In fact the more I look at this painting the more errors I can see!!! Oh well, back to the drawing board. I will fix it up and show you.