I am always emphasising that Art is All Around - you only have to open your eyes and look about.
And if you look very carefully you might find out that there is a local Community Art Gallery in your area which can be a treasure trove of fabulously interesting art creations. Sadly where I live our community art gallery has been closed and along with it all the exhibitions by the locals.
But near where our blog team member John "Rowdy" Wylie lives in South Australia the Victor Harbor Regional Gallery is thriving thanks to the volunteers, like Rowdy, who run it.
For the month of May the Victor Harbor Regional Gallery has a silent auction which is great fun. If you are interested in checking out the available works and how to place a bid please click here.
Rowdy has two paintings in the silent auction and we wish him well.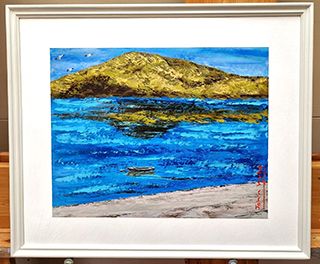 And now enjoy some more community art with some scenes from inside the Victor Harbor Regional Gallery.