At the top of our Mailbag for April is Nick in Columbia, USA who has become our latest subscriber. A very warm welcome Nick - we are delighted that you are going to join the AnArt4Life blog community.
Next in our Mailbag No 1 for April is news spotted by FB Follower Jan about The Hannah Cabinet which was damaged during the recent floods in Queensland and New South Wales. As reported in the Sydney Morning Herald:
The Hannah Cabinet, the most prized object among 1400 flood-damaged artworks from the Lismore Regional Gallery, seems to have survived the region's worst flood in living memory.
Conservators are hopeful the last major public work by master craftsman Greg Hannah acquired in 2017 for $1 million can be salvaged, but it may be months if not years before the cabinet can be returned to public exhibition.
"The outlook is positive with some panel and drawer faces being unaffected," Mr Peters said. "However the restoration will be a long process, with over a hundred marquetry and inlaid surfaces to restore."
Lismore Regional Gallery was entirely inundated by the catastrophic flood that impacted the Northern Rivers region on February 28. 1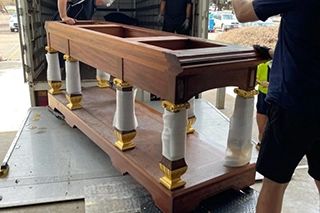 Rowdy Wylie has expressed so beautifully how we all feel:
Our thoughts are with the people of NorthEast New South Wales and SouthEast Queensland with the recent catastrophic flooding event... It's very sad news to hear about the major damage that has impacted the "Lismore Regional Gallery" and in particular to the absolutely brilliant "Master Piece" of all Cabinet Making... the "Hannah Cabinet" created by Geoffrey Hannah OAM.... Geoffrey's commitment and dedication in creating the "Hannah Cabinet" is truly magnificent and when I look at Geoffrey's "work of art" it's an "adventurous journey" a "play ground" in seeking out the "hidden" compartments behind the doors and drawers... Hopefully the "collage" of precious seasoned timbers... gold inlay and veneers can be restored to its former glory.... In time... all this will add to the remarkable "historic story" of the "Hannah Cabinet"..... Very Best Wishes to All... Rowdy...
And the torrential rain that brought the floods to Southern Queensland and New South Wales also poured down on Sydney. This remarkable photo was captured by John Pickup's daughter Alison, who managed to capture the iconic Sydney Harbour Bridge in a deluge of rain.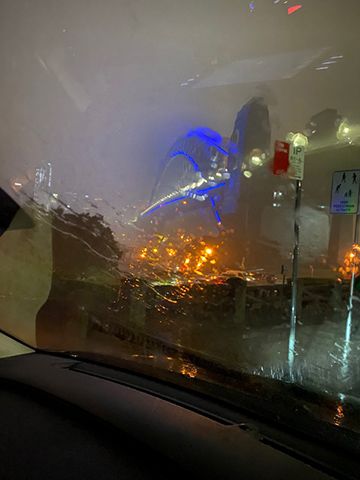 D our Roving Reporter in Central Victoria reported in to alert us to a new work being created by **Andre Sardone a sculptor from Mandurang Valley in Central Victoria, Australia, who lives surrounded by box ironbark forest...creating unique sculptures from predominately waste and reclaimed materials.
Andre produces steel sculptures created with salvaged, reclaimed and scrap material - the culmination of many years exploring different mediums and styles.
Here is the new bird Andre is working on which might be upscaled significantly for an upcoming project.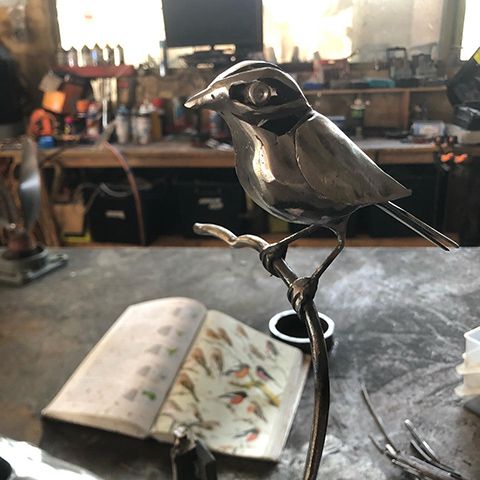 You can check out the website of Andre Sardone and the Facebook page of Andre Sardone by clicking here. Other birds by Andre include: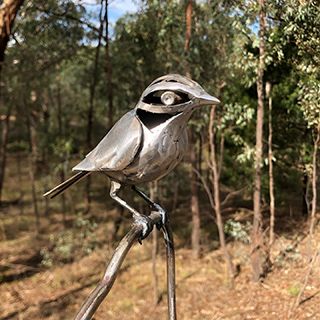 There will be a second Mailbag for April in a couple of days.
Credits
1. smh.com.au
2. andresardone.com