Jane introduced you to Ainslie Roberts last week as part of her review of Australian Realist and Impressionist painters. I possess The Dreamtime1 book Jane referred to in her post and so I thought you would like to see some of the work which makes up this beautifully produced edition.
Today I am going to showcase some of the images from the book.2 And then from time to time I will select an image and the myth it is illustrating to share with you.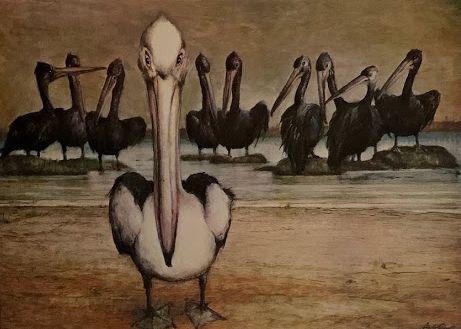 Ainslie Roberts (1911-1993) was an Australian painter, photographer and commercial artist. He is best known for his interpretations of Aboriginal legends in his Dreamtime books, which were produced in collaboration with ethnologist and anthropologist Charles Mountford.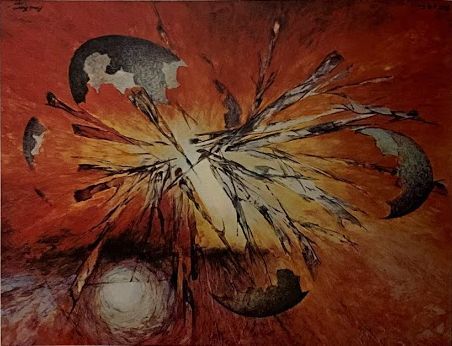 Through his works Ainslie Roberts tried to communicate the sacredness of Aboriginal people and culture among the white people of Australia.
His paintings of Aboriginal myths and legends reflect this desire to explore the richness of Aboriginal culture and to interpret and communicate those themes to the wider, predominately white community.
His paintings often feature a central focus such as a person, animal, tree, rock or celestial body and a secondary, sometimes hidden element that casts further light on the meaning of the work...
He acknowledged a debt to famous Belgian surrealist René Magritte for his ability to reveal the secret meaning of the world and its objects.
His line drawings reflect the inspiration of a critical observer of life and the landscape and the technique and discipline of the commercial artist.
The influence of his work on social changes within the wider Australian community leading to Aboriginal citizenship, land rights and the Mabo decision should not be underestimated. (ainslieroberts.com/about.html)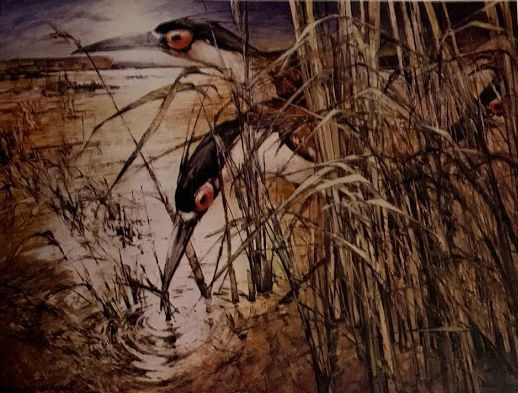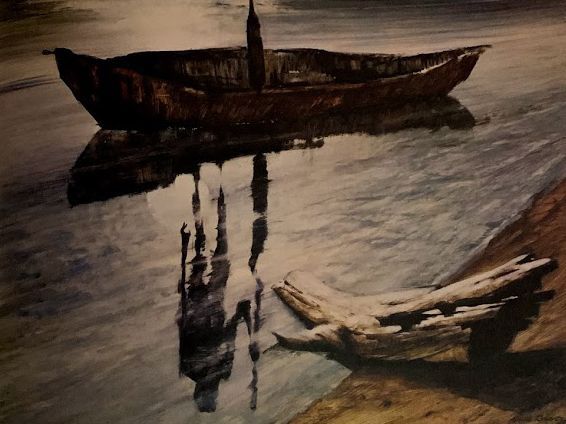 The work of Ainslie Roberts features in worldwide popular culture, not just in galleries and showrooms.
Tony Banks of Genesis chose the famous painting of "Wuluwait, Boatman of the Dead" (featured above) as the cover artwork for his first solo album.
The Australian two-dollar coin, designed by sculptor Horst Hahne features an image of an Aboriginal elder based on the original artwork of Ainslie Roberts, taken from one of his lithographs.
Roberts described himself as "a communicator… a white man painting in a white man's way and trying, visually, to show the white people of Australia that this fascinating land they live in has a rich and ancient cultural heritage that they should be aware of and respect". (ainslieroberts.com/about.html)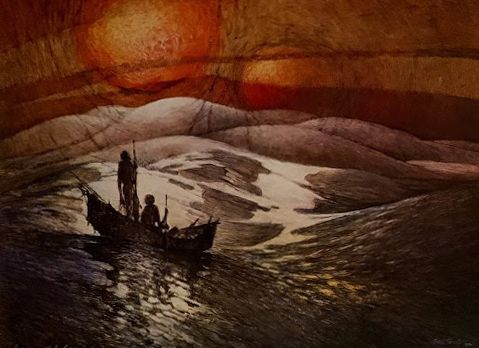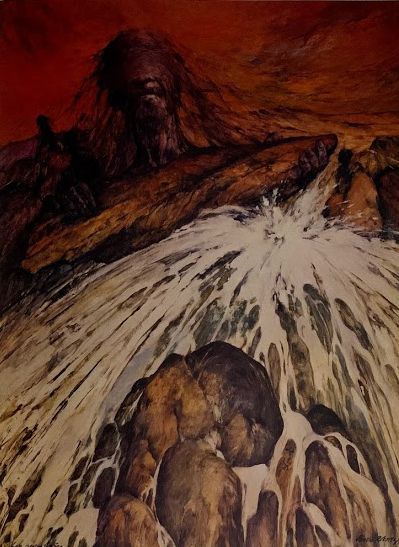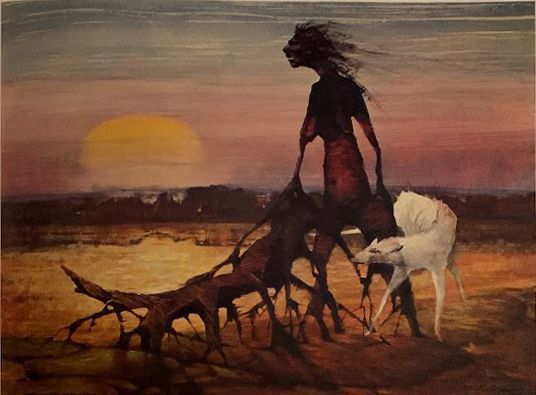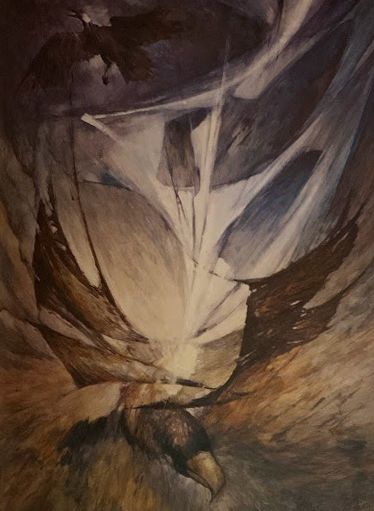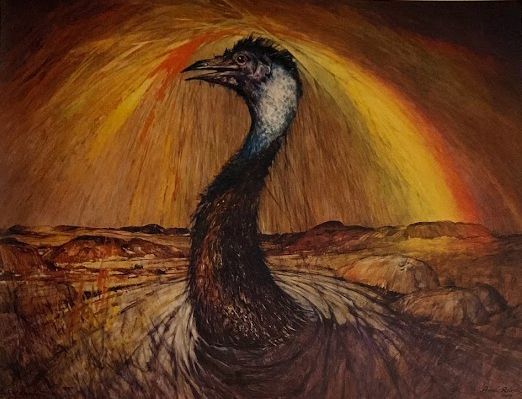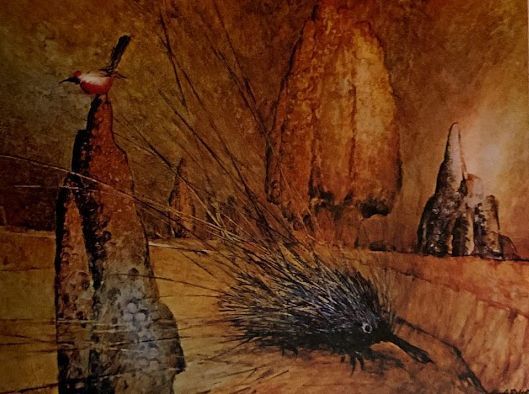 Footnotes
The Dreamtime Book Australian Aboriginal Myths in Paintings by Ainslie Roberts and text by Charles P. Mountford, Rigby Ltd., Adelaide, 1973.
To get the images I have photographed illustrations directly from the book.
A significant proportion of the sales of Ainslie Roberts' prints are directed to the provision of hearing health services in the communities who gave us these myths, commencing in Arnhem Land where the Wulawait myth was collected.