I am away from the nest for a few days in Adelaide to watch one of my grandsons represent Victoria and Australia in the Oceania Track Cycling Championships.
Today I bring you a wonderful article by Matt Rudd on Three Cycling Artists You've Probably Seen But Not Heard Of.
I know Chris Of Kent is a very keen cyclist so this blog is for him and all the cycling enthusiasts.
This is the Australian Junior (Under 19) Sprint Team lining up against New Zealand for the final. Our Sam is on the top left.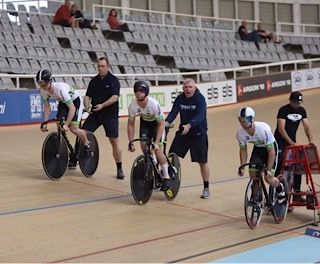 Sam is the third rider in the team so he has to bring it home. And he did- he here is winning gold for his team and Australia. Well done Australia!!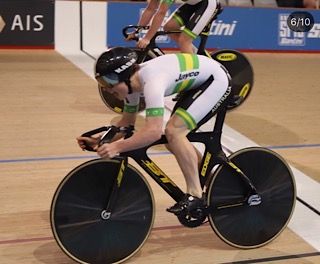 And tonight Sam won the Under 19 Oceania Championship Individual Sprint.