Today we will continue the Art Nouveau story with the works of Émile Gallé, a French Art Nouveau artisan. We are moving away from windows for a little journey into other kinds of art works made during the Art Nouveau period.
When many of us think of the Art Nouveau style, we immediately think of lamps, with the most famous being the Tiffany Lamp, as designed by Louis Comfort Tiffany whom we met last week when we looked at the beautiful stained glass windows.
A Tiffany lamp has a glass shade designed and made by Louis Comfort Tiffany and his design studio. The most famous of these was the leaded stained glass lamp. Tiffany lamps are considered an important part of the Art Nouveau movement.1
Examples of the magnificent Tiffany lamps are given below, with thanks to Christies.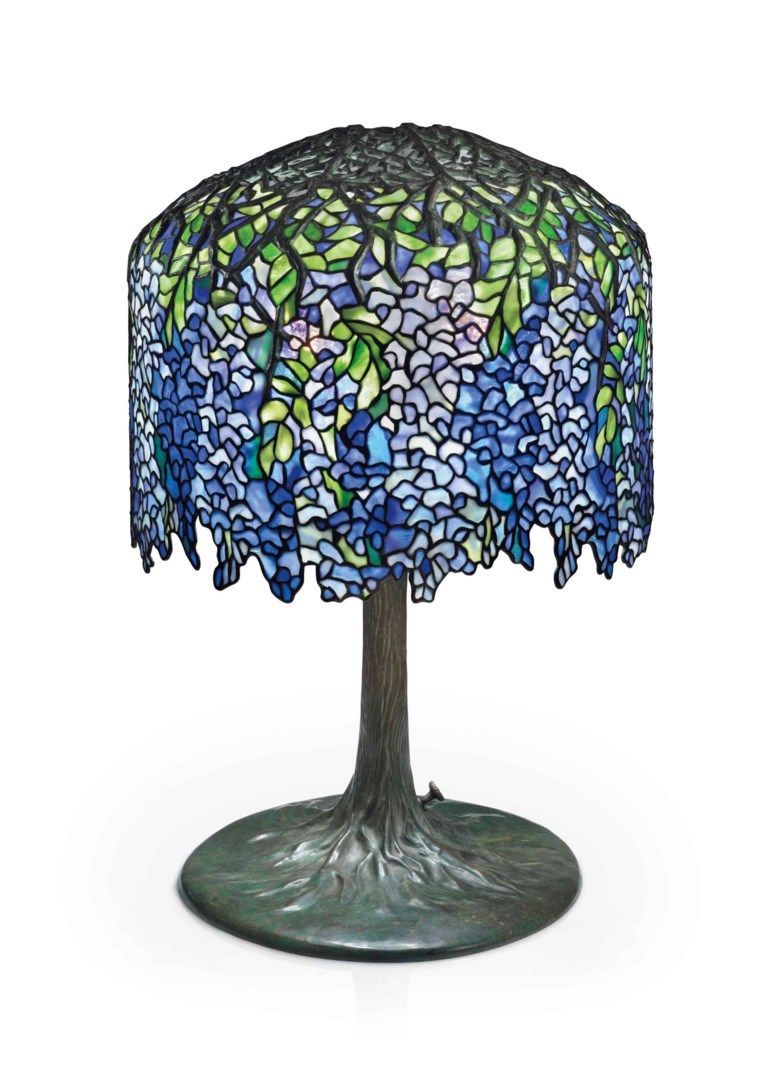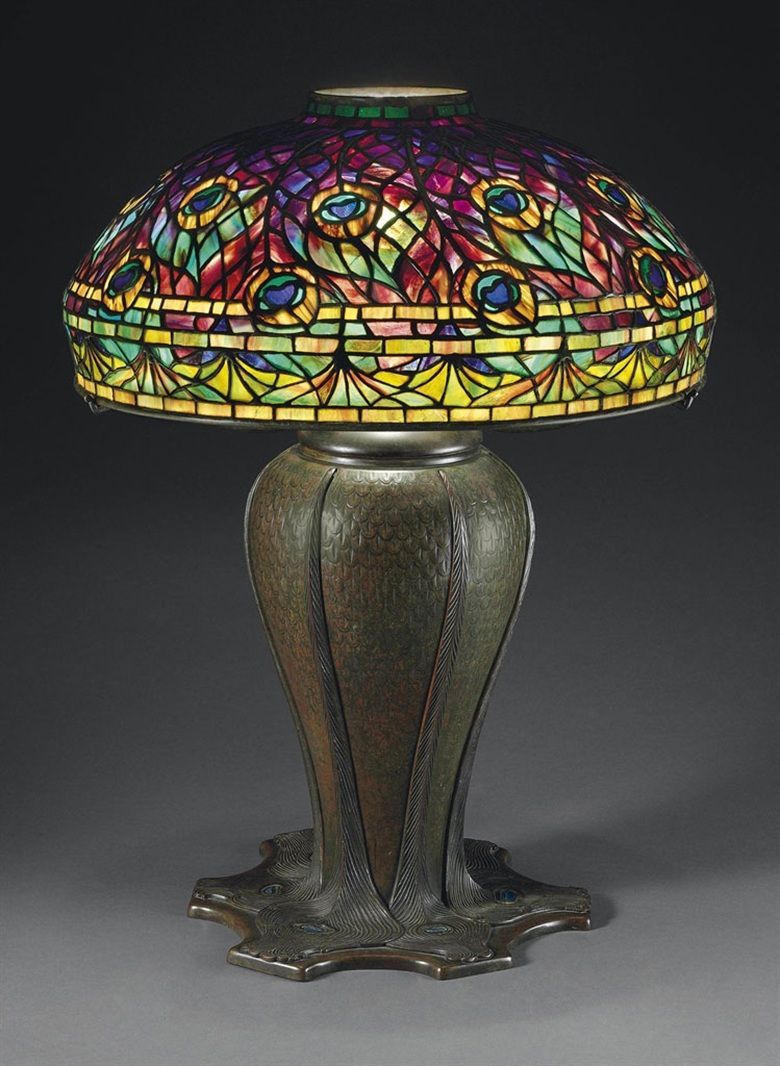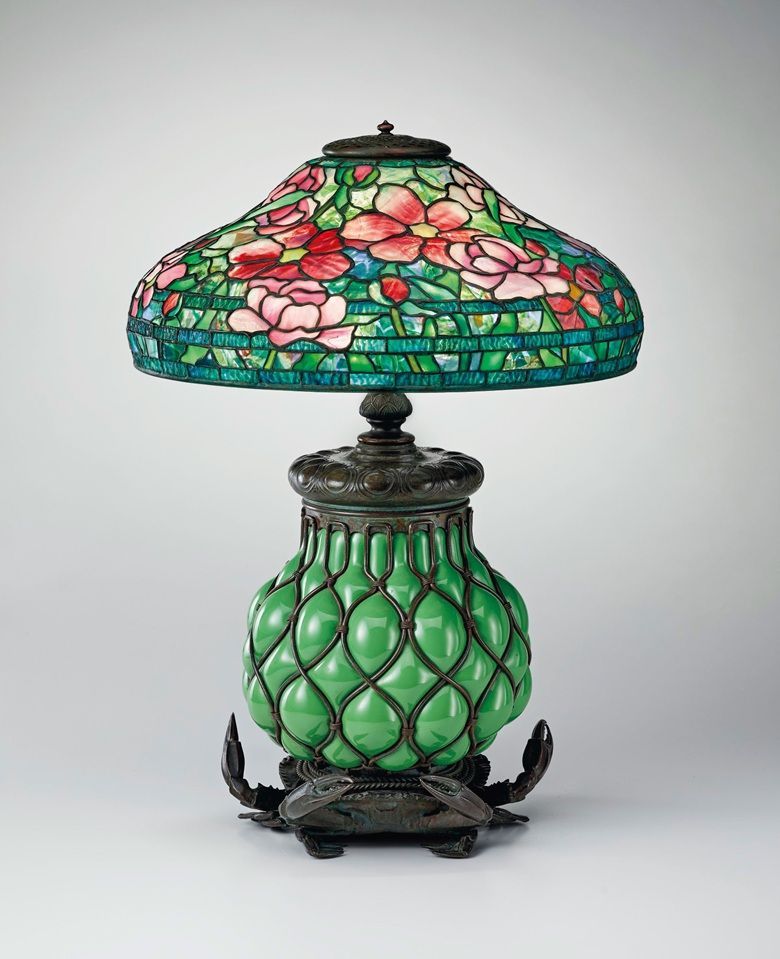 Émile Gallé (1846–1904) is also considered to be one of the major forces in the French Art Nouveau Movement. I will now present a banquet of delicious pieces for you to feast your eyes on.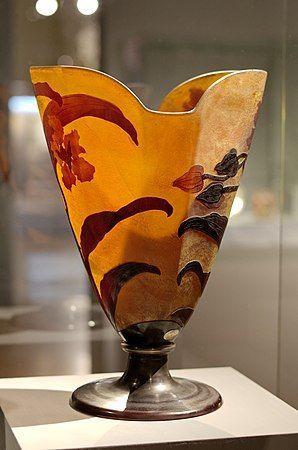 Gallé was not only a gifted artist, he was a wonderful human being. As a convinced humanist, he was involved in organizing evening schools for the working class (l'Université populaire de Nancy). He was also treasurer of the Nancy branch of the Human Rights League of France and, in 1898, at great risk to his business, was one of the first to become actively involved in the defence of Alfred Dreyfus. (Alfred Dreyfus was an artillery officer of Jewish descent who was charged with treason in 1894, and eventually completely exonerated, in 1906. The case caused great division throughout Europe, at the time.)1
Galle also publicly defended the Romanian Jews and spoke up in defence of the Irish Catholics against Britain.1
In 1901, together with Victor Prouvé, Louis Majorelle, Antonin Daum and Eugène Vallin, Gallé founded an Art Nouveau movement known as École de Nancy (The Nancy School). Many of Gallé's works are kept at the Musée de l'École de Nancy.
Victor Prouvé (1858-1943) designed glass works and furniture for Émile Gallé. He also worked on book bindings with Camille Martin and the bookbinder René Wiener.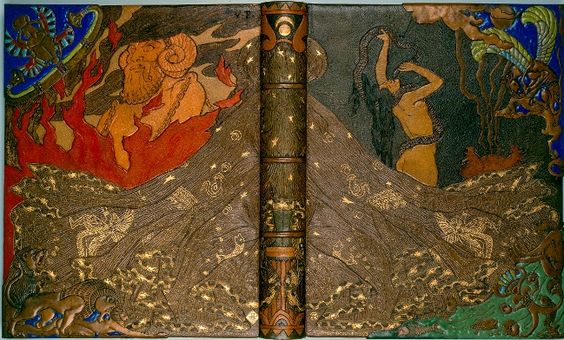 This beautiful walnut settee and fabric was designed by Prouvé.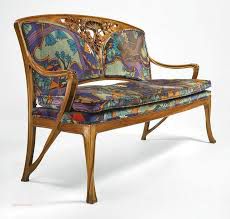 Louis Majorelle (1859–1926) was a French decorator and furniture designer who manufactured his own designs, in the French tradition of the ébéniste (cabinet maker). He is considered to be one of the outstanding designers of furniture in the Art Nouveau style. Here we see one of his exquisite chairs.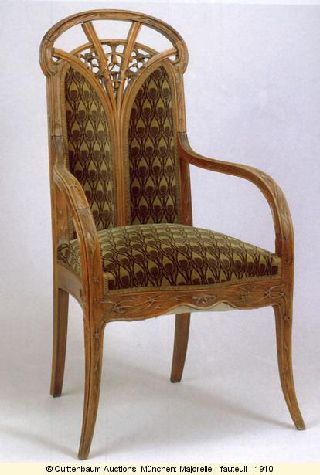 And the elegance of his style is exemplified in this glorious settee.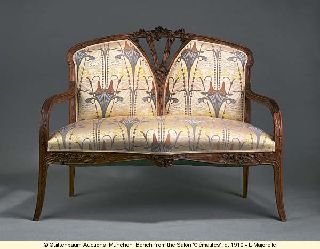 Another Art Nouveau furniture designer was Eugène Vallin (1856–1922). He was also an architect as well as a French furniture designer and manufacturer. Here we see a dresser designed and made by Vallin.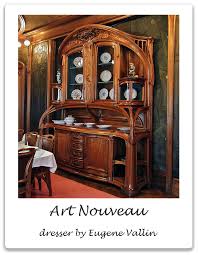 Antonin Daum (1864-1931) belonged to the Daum Crystal Studio based in Nancy, France, and founded in 1878 by his father, Jean Daum (1825–1885). Antonin and his brother, Auguste Daum (1853–1909), oversaw the growth of the crystal studio during the burgeoning Art Nouveau period. Daum employed the pâte de verre (glass paste) process for art glass and crystal sculptures, a technique in which crushed glass is packed into a refractory mould and then fused in a kiln.1 Here are two Daum vases for your pleasure.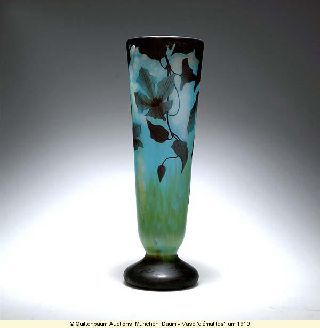 Credits
1. en.wikipedia.org
2. christies.com
3. pinterest.com.au
4. hgtv.com
5. pinterest.at
6. xenabarlow.com
7. pinterest.com
8. art-nouveau-around-the-world.org
9. cefiro.main.jp