Westray and Papa Westray, Orkney Islands

Westray and Papa Westray (known as Papay) are two of Orkney's northern islands with very small yet vibrant communities - there would only be about 600 people living across the two islands.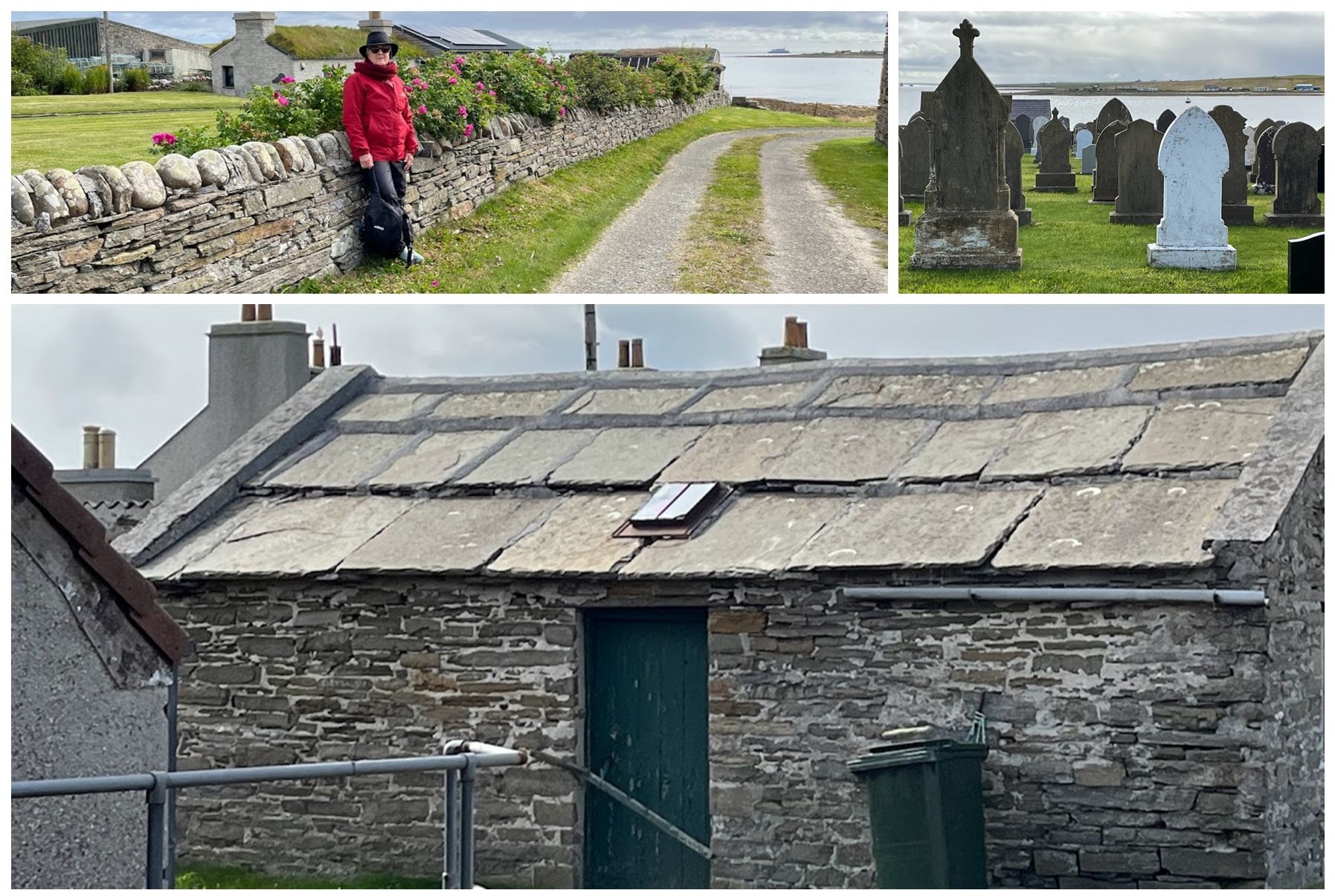 Westray is also where I had my first sighting of puffins!!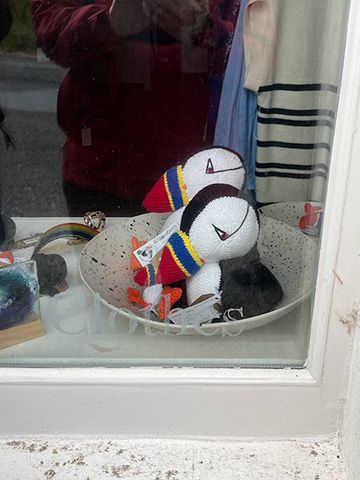 But these islands have much more to offer than puffins as they have also been inhabited by humans for thousands of years and the remains of some of the early human settlements remain to be appreciated by modern generations.
Largescale excavations of Norse period sites have been undertaken at Tuquoy, Quoygrew and Langskaill on Westray in recent years. Each of these was the site of a Viking-Norse settlement. Tuquoy has remains of a longhouse, a large rectangular building, and a midden (refuse dump). Quoygrew has the remains of a longhouse dating from 1100AD, used continuously until the early 20th century. Langskaill appears to have been an Iron Age settlement in use from 500 BC to the 14th century. An underground chamber was discovered in Langskaill farm in 1965. The investigation appears to indicate the abrupt disappearance of the pre-Norse culture, indicating an invasion by force by the Vikings. The Norse invaders built a large high-status settlement over the site of the earlier settlement.1
It was the Norse longhouse at Quoygrew which we saw...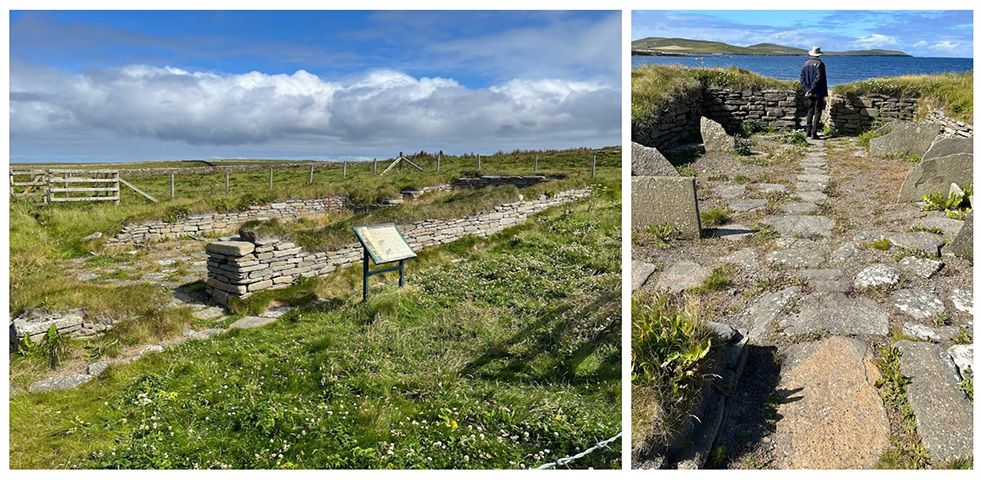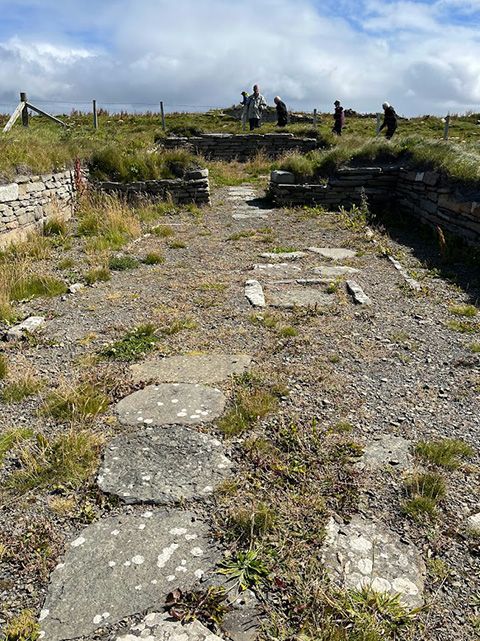 It was at Noltland on Westray too, that one of the most impressive castles in Orkney, and indeed the Northern Isles, was built, Noltland Castle. The castle was commissioned in the 1560s by Gilbert Balfour, who probably played the leading role in the murder of Lord Darnley, consort of Mary, Queen of Scots. Balfour married Margaret Bothwell, the sister of Adam Bothwell, Bishop of Orkney who endowed him with Westray, when it was episcopal property. The Castle is situated above the Bay of Pierowall, was built in the 1560s. It is notable for an unusually large spiral staircase, "second only to Fyvie Castle, while its triple tiers of gunloops are without parallel in Scotland, if not Europe". However, Balfour was executed by the Swedes before he could use it.1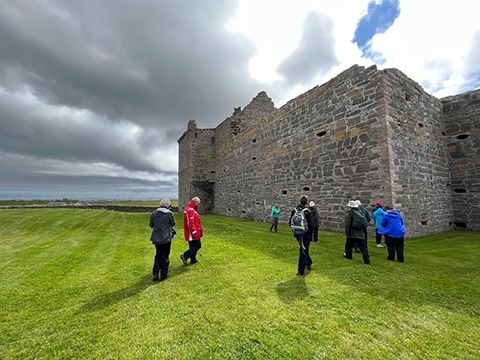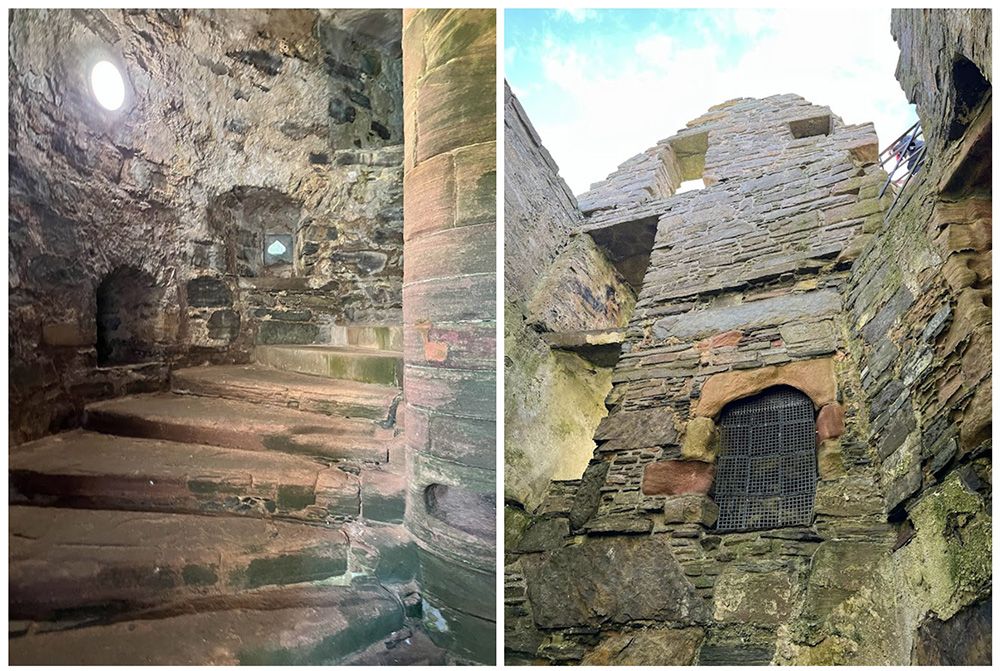 The visit to Papa Westray in the afternoon was a relaxing walk to see some of the native life!!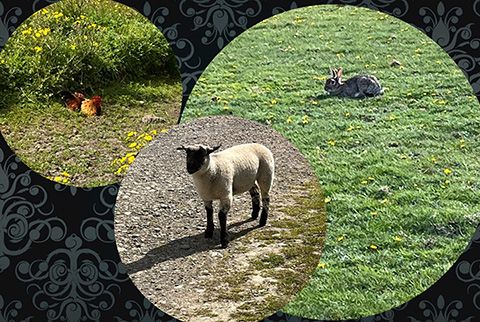 We walked through a field of cows and wildflowers and were lucky enough to see a Scottish Primrose - only found in Orkney and northern coast of mainland Scotland and nowhere else in the world - so pretty special. The Scottish Primrose is seen below bottom centre.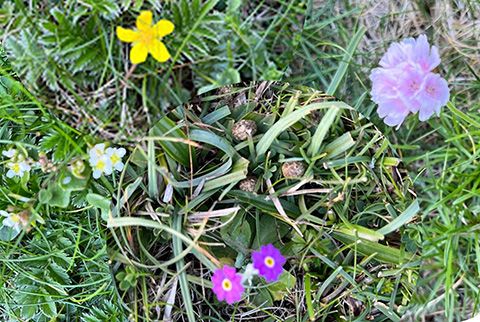 We did see many birds but too far away for my phone camera. If you ever decide to do a trip similar to this one I have done go prepared with a good camera.
I did however see some wonderful street art which is remarkable given that the population of Papa Westray is about 70 and I think they all have the soul of an artist!!!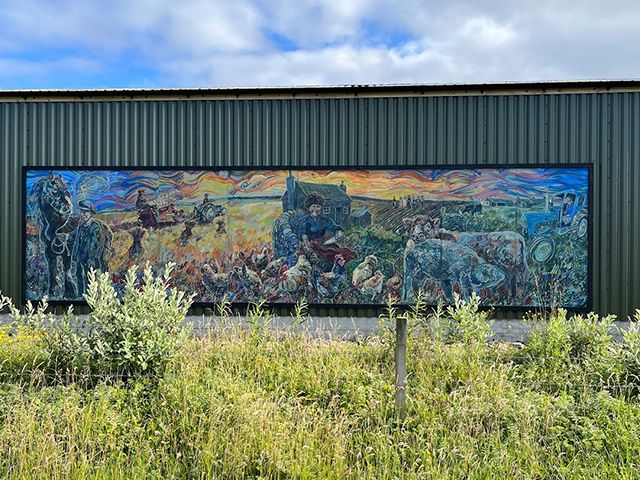 I couldn't find anything specific explaining the murals which obviously feature the local life of this community.
I did find the following information:
Explore Papa Westray's rich local history and enjoy films, audio recordings, photos, books, information and events in our modern heritage, art & craft centre. Refurbished in 2016, The Kelp Store is great source of local archive information as well as a venue for the OY Arts Festival and many other local arts, crafts, music and cultural activities. Open 7 days a week, entry is by donation towards the cost of maintaining this historic community building.2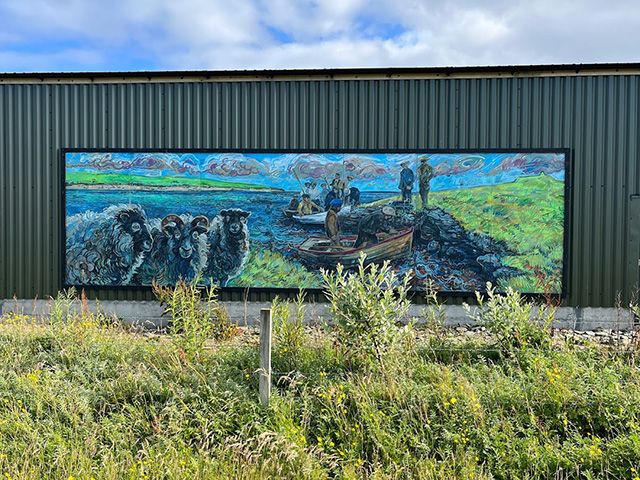 This is a beautiful little island and I would like very much to know more about the artists who live there. I have found the following site which gives us more insight into the cultural life on Papay.
There will be a break from the posts on my visit to the northern islands of Scotland for a few days as I travel back to Australia. But I will be back with more as we travelled from the Orkney Islands across the north of Scotland to the Outer Hebrides in the northwest and then on to visiting the numerous islands which are found on the west coast.
Credit
1. en.wikipedia.org
2. papawestray.co.uk/things-to-do