Towns Twinkle with Christmas Lights
Nowadays Christmas seems to extend for a good few weeks and it can be rather a let down after the all the preparation and hype leading up to Christmas Day itself. Some of us start having our Christmas meal celebrations a week or so before Christmas Day. And some of us even continue it after the 25th. Of course our Christian Orthodox cousins don't celebrate until January.
From us to you, wherever you are in the world, if you celebrate Christmas - do so with peace and joy in your heart. And we bring you some scenes from around the world.
A Note from Anne
Thank you to everyone who has supported us - some of you for more than two years. A very special thank you to my merry little band of helpers: Matt Cameron who "looks after all things technical" and the fabulous and talented team of writers - Jane, Caroline and Julie.
I have been looking for an excuse to show off the fact that I have managed to assemble my Christmas Tree and place a few decorations strategically around the house - for all the children in our lives - whether they are 2 months old or 99 years!!
From this------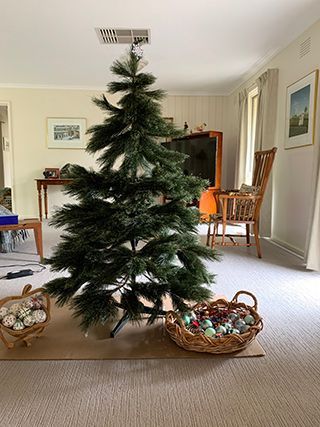 To this!!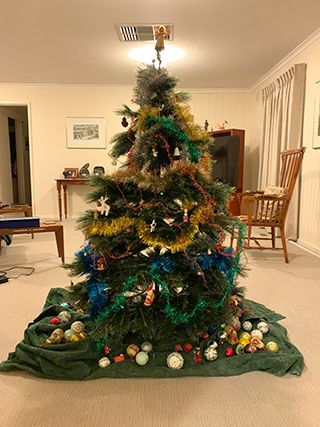 You are all welcome at my door!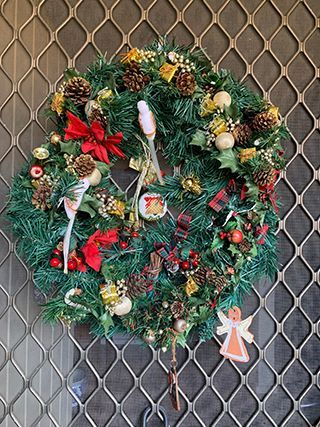 A dragon? Of course- I know for sure they were on Noah's Ark!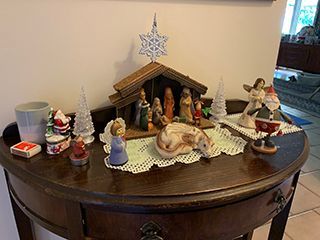 Best Wishes for the Festive Season.