Toss Woollaston, New Zealand
Today we feature an important artist from New Zealand, which is one of Australia's closest neighbouring countries, about 4 hours away by plane, in a south easterly direction. Thank you to our blog contributor and friend, John Pickup, OAM, for bringing this artist to our attention.
Sir Mountford Tosswill Woollaston (known as "Toss") (11 April 1910 – 30 August 1998) is regarded as one of the most important New Zealand painters of the 20th century, so much so that he was appointed a Knight Bachelor in the 1979 Queen's Birthday Honours, becoming the first New Zealander to be knighted for services to art (Peter Siddell being the second). 1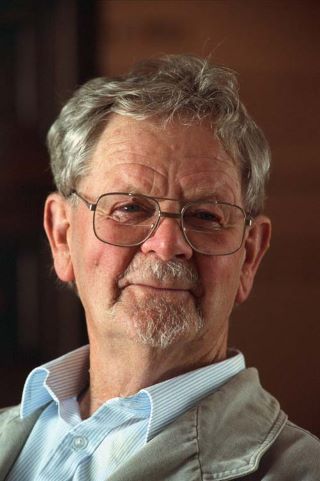 Toss Woollaston was born in 1910 in the Stratford area of the North Island of New Zealand, and raised with four brothers on a dairy farm near Huinga in the Taranaki backblocks. You can see it is a very picturesque area from the photos below: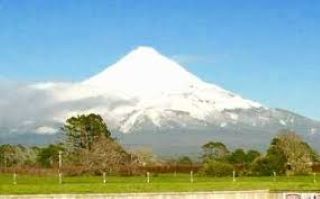 Toss attended the local primary school and Stratford Technical High School (1924–26), but his mother was the main influence in developing his interest in art. Together they often discussed art, literature and religion, a whole other world away from the routine of working a dairy farm.
Woollaston's early artistic ambition was to write poetry. He moved to the Nelson area of New Zealand (the northern tip of the South Island) in 1928 to work in horticulture, but was very much inspired by the English Romantic poets, especially Shelley. He later discovered the art of painting, and was delighted by the tangible and sensuous qualities of paint as a means of expression. He did not abandon writing, but henceforth it would take second place. 2
In 1930 his first art teacher, Hugh Scott, advised him to enrol at the Canterbury College School of Art in Christchurch, which was on the east coast of the South Island of New Zealand. He went there in 1931, but was disappointed by the conservative nature of the teaching. 2
He had seen the work of the Englishman Robert Nettleton Field whilst he was in Christchurch and been dazzled by it. In 1932, he decided to go to study at the Dunedin School of Art where Field was teaching and living. He found Field to be a lively and mercurial teacher, but decided to forge his own path in Modernism after only two terms at the Dunedin School of Art.
In 1934 he settled at Mapua, back near Nelson, on the northern tip of the South Island, and married Edith Alexander two years later. They became part of a circle of local artists and writers which included Colin McCahon and Flora Scales, who introduced Toss to the work of Cezanne, who remained a very big influence in his art from then on. Woollaston aspired to be like Cezanne, and decided to make it his life's work to explore the creative tension that he perceived in Cézanne, between depicting a specific landscape and the formal construction of the picture. 2
Can you see the similarities in their work in the images below?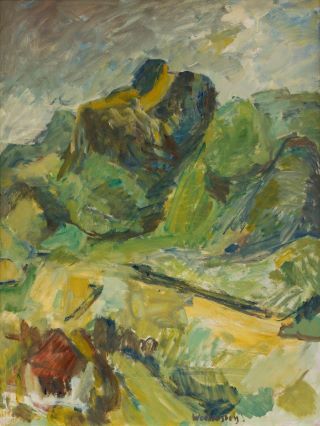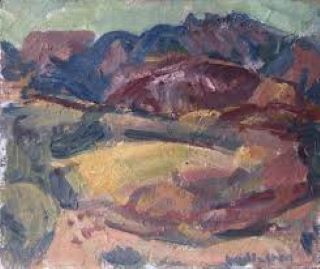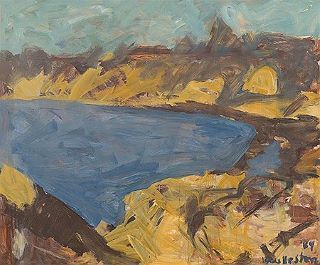 After World War II the Woollastons moved to Greymouth, (further south on the west coast of the South Island, and the landscape of the West Coast became a major feature in his art. It was difficult to earn a sufficient living to support four children and a wife, but he persevered with his art (mainly at night), with his wife's encouragement. He began to become more well known, exhibiting with other artists in Wellington, securing some commissioned portraits and even tutoring some adult education classes.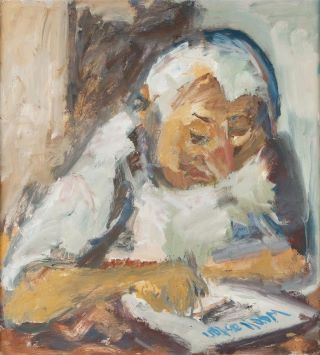 By the end of the 1950s Woollaston's financial situation had improved, and he was able to take up some new opportunities. In 1958 he travelled to Australia on an Association of New Zealand Art Societies annual fellowship, studying Old Master paintings in the National Gallery of Victoria, and exhibiting his own work at the Museum of Modern Art in Melbourne. In 1961 he received an Arts Advisory Council grant and travelled to Spain, England and the United States to study European works, to which he had always been drawn. 2
It was only from the 1960s that Woollaston was able to paint full-time; previously he had taken numerous part-time jobs to support himself and his family. Apart from his art and his tutoring, he was also in increasing demand as a speaker, and some of his lectures were published. 2
Woollaston moved back to the Nelson area in 1968, building a house with a spacious studio, which accommodated the ever increasing size of his landscape paintings, some up to 1.2 x 2.7 metres. Although barely known outside of New Zealand, these works are among the great achievements of late twentieth century landscape painting. 2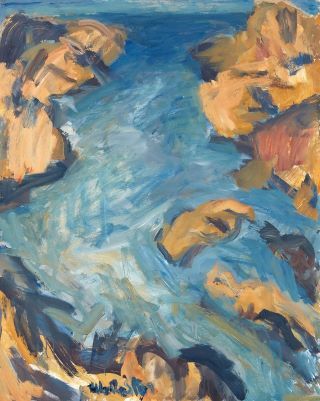 As well as painting, Woollaston continued to write, especially poetry, his early passion which he had never totally given up. His books included The Far-away Hills in 1960, and Sage Tea (his autobiography) in 1980.
His wife Edith died in 1987, and in the early 1990s Woollaston's health also began to deteriorate, but he continued working as much as possible. He died in Upper Moutere, New Zealand, on 30 August 1998, survived by his children.
Footnotes
With thanks to Wikipedia
With thanks to Te Ara, the New Zealand encyclopedia, www.teara.gov.nz