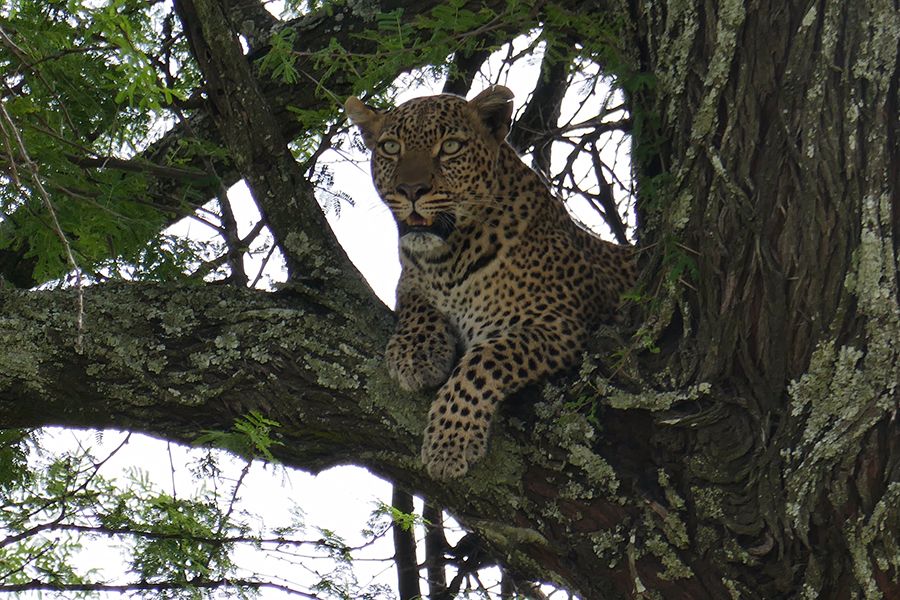 As I mentioned in yesterday's post, Albert was very disappointed he hadn't found a cheetah or a leopard for me. On my final morning we left the lodge early as some of the guides had spotted one of each. Thankfully I was all packed up and we took off at great speed, first to the cheetah which alluded us once again, however the leopard was easy to spot lazing in a tree with a very full belly - as you can see what a beauty!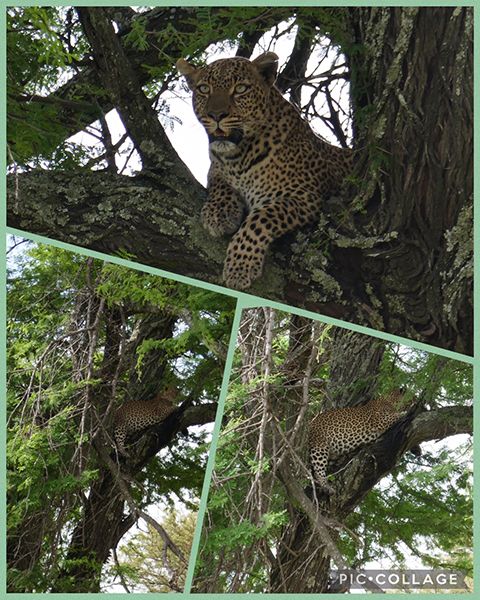 I was thrilled and Albert had a big smile as we headed to the air strip. Just a concrete building with no officials, but can you believe there is free wifi available while we wait for our airborne taxi service.
The pilot checks my name off the list, throws my bag into a luggage hopper and we are off to the Tanzanian border point of Tarime, for my onward journey to Masaai Mara in Kenya.