In line with the sailing ship blogs we have been looking at recently I couldn't resist taking time to play around with some paper boats. Some of the little boys in my family have been making paper boats and we have had great fun photographing them and enhancing the images using digital art. The boys chose not to post the images of their boats on the blog but I found some delightful Paper Boat Art Works online to share with you.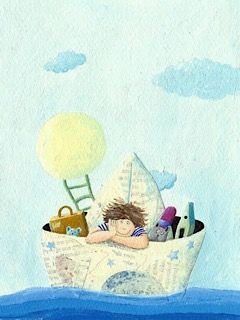 Paper Boats are a great deal of fun to make and artists all over the world have played around with them as subjects in images. Some artists create paintings of paper boats in various situations.
Others use mixed-media to produce their images.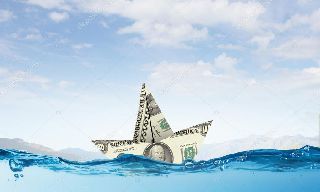 And digital artists especially like to play around with paper boats.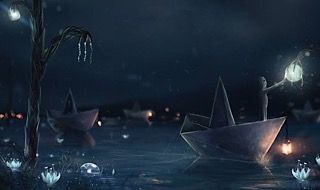 And my winner is this fabulous image of a paper boat created by the Italian artists Alessandro Lecis and Alessandra Panzeri who have been the studio team of Ale + Ale since the year 2000. Although their fantasy life has them creating collages in a spaceship orbiting earth, their studio is actually located in France. Seeking an adventure in 2010, these two Italian friends, packed up for Paris with their picture files, computers, and a French dictionary. From children's books to corporate imagery, Ale+Ale's collaborative work has garnered many international awards. More of their works can be found at morgangaynin.com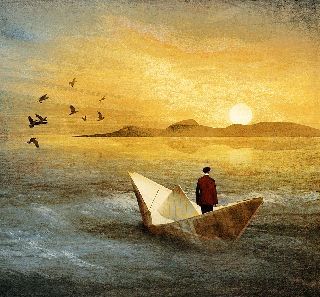 And finally here is a How to make a paper boat video for those of you who might like to have a go, perhaps to relive a childhood memory.
---
I hope this blog inspires you to have a go at making a paper boat- there are all kinds of designs you can try out. A word of warning however, from my experience you will need several hours of time and buckets of patience. Have fun but of course it might not be all plain sailing!!