Royal Doulton: Recognised and Respected
Royal Doulton is another well known brand name amongst the English potteries, and, like others in the Stoke on Trent area, they were innovators in various fields associated with pottery.
Many of us may be familiar with Royal Doulton cups and saucers, the children's Bunnykins series, Toby Jugs and delicate figurines………..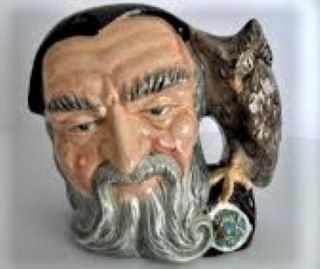 ……BUT.... did you know their initial claim to fame was making earthenware sewerage and drainage pipes and ceramic toilets!!?
This success in the early years enabled Doulton to eventually branch out into decorative architectural pieces, and later, the Royal Doulton china that you may be familiar with.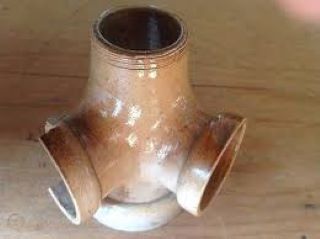 The Royal Doulton company began as a partnership between John Doulton (born in 1793), Martha Jones, and John Watts, when Doulton used his life savings of £100 to buy an interest in a factory owned by Martha's late husband at Lambeth, London, where Watts was the foreman. They traded as Jones, Watts & Doulton from 1815 until Martha Jones left five years later, and the trading name was then changed to Doulton & Watts. 1
The business specialised in making salt glazed stoneware articles, such as bottles, jugs and jars, for inns and pubs. (Salt is thrown into the kiln when firing the pieces and the sodium in the salt reacts with silica in the clay body to form a glassy coating, sometimes somewhat dimpled, like orange peel! ) 1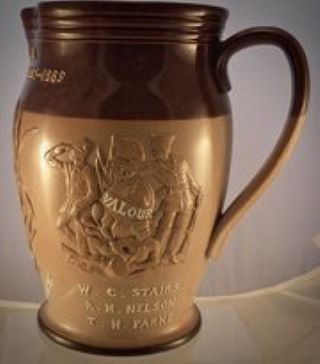 In 1826 they took over a larger existing pottery on Lambeth High Street and John Doulton (Jnr) (b. 1819) and Henry Doulton (b.1820) joined their father and John Watts in the now successful business in 1835.
In 1846 one of these sons, Henry Doulton, established a separate business to manufacture sanitary ware and earthenware pipes. This proved to be an inspired move, capitalising on growing improvements in city sanitation, which, prior to Doulton sewerage pipes, had just been open brick channels. This had caused much disease, including a cholera pandemic which lasted from 1846 -1860 and killed thousands of people. The Doulton pipe making business provided the right solution to a very big problem at just the right time.
By the 1880s the success of Doultons was assured, manufacturing industrial ceramics on a large scale, including water filters, (which made the Thames water safe to drink), drainage pipes and sanitary fittings.
Queen Victoria even commissioned a Doulton water filter for the Royal household!1
In 1887, Henry Doulton was awarded a knighthood by Queen Victoria for his services to improving sanitary conditions in London!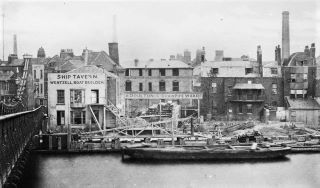 The company took the name of Doulton & Co. in 1854 after the retirement of John Watts in 1853, although the trading name of Doulton & Watts continued to be used for decades longer.1
In the early 1860s, the company also moved into the manufacture of domestic and ornamental salt glazed stoneware that became known as 'Doulton Ware'.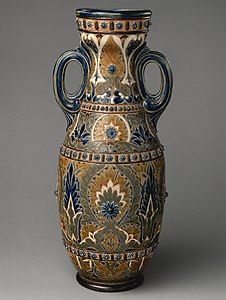 The nearby Lambeth School of Art became associated with the Doulton business at about the same time and Henry Doulton joined the Board of the School in 1863. Many artists came into the business, (somewhat like Mintons), to collaborate on designs, and Doultons began to make a name for themselves in art pottery.
Leading artists at the Lambeth Studio included George Tinworth, George Tabor, Frank Butler, the Barlow sisters (Hannah and Florence), Eliza Simmance and Mark Marshall. Interestingly, unlike others such as Wedgwood, Spode and Mintons, Doultons had still not ventured in china and porcelain at all.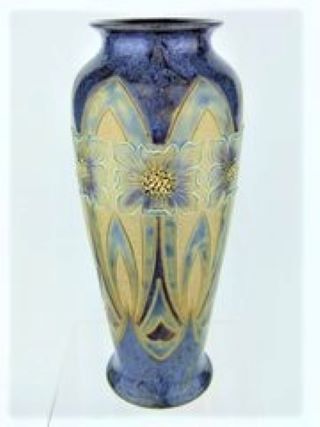 For some of the latter half of 19th century there were three different businesses, run by the sons of John Doulton, and many other family members who came and went as shareholders in the company. If you would like to read more about the early Doulton family ownership, please click here.
In 1877, Henry Doulton took a share in an earthenware factory in Burslem, Stoke on Trent, and it was here that the Doulton production of fine bone china eventually began, though it was still not their main business.
Doulton's pipe making success enabled them to branch out into making architectural fittings including tiles, friezes and other decorations for the outside of buildings the length and breadth of England. Their decorative work can be seen on buildings such as Harrods, Selfridges and The Savoy as well as their own head office building in Lambeth, London.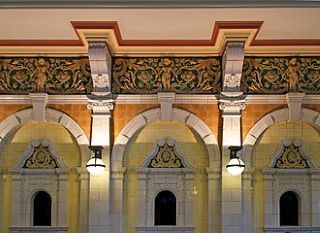 After the Death of Queen Victoria in 1901, the new King Edward VII awarded the Burslem factory the Royal Warrant, and thus the name of Royal Doulton that we know so well was born, ..........almost 100 years after the business began!
By 1955 the Lambeth factory was closed due to clean air health regulations which prohibited salt-glaze production, and all work transferred to the factory in Nile Street, Burslem, Stoke on Trent.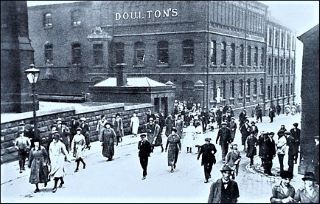 Doulton's production of fine bone china then continued to expand alongside continuous production of utilitarian household such as sinks, toilets and baths as well as pipes. By 1897 Doultons had over 4000 employees across the three branches of their business!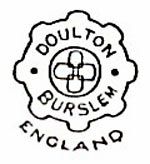 So, what style of Doulton porcelain do you most identify with? It may be the Pretty Lady figures in their beautiful dresses…….

Or perhaps it is the famous Toby and Character Jugs, many of which are caricatures famous figures of history?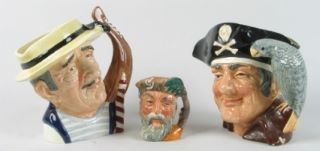 Or it may be the famous crockery of the Bunnykins range? In 1969 Doulton bought Beswick Pottery, which specialised in figurines, mostly of animals, including some Beatrix Potter characters.
This factory in Longton, Stoke-on-Trent, was used to make the popular "Bunnykins" line, (originally produced in 1936 to designs by the then managing director's daughter, Sister Barbara Bailey, who was a nun).1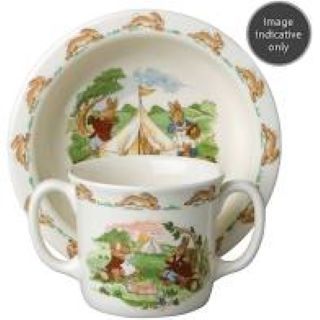 Or perhaps you are most familiar with Royal Doulton porcelain dinnerware and teasets?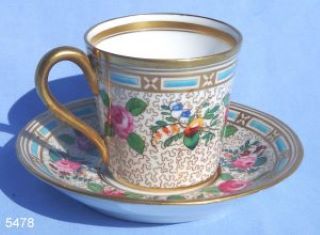 Or perhaps it is the Royal Albert range, which was acquired by Doultons in 1970 through their acquisition of Allied English Potteries Ltd.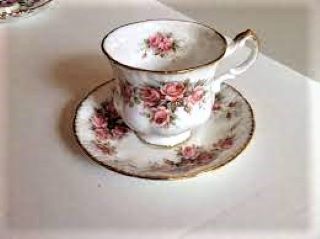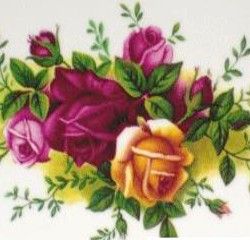 Royal Doulton acquired Mintons in 1968, and for a few of years had the three china brands of Royal Doulton, Royal Albert and Mintons to its name.
However, Royal Doulton was the subject of complex takeover by the Pearson industrial conglomerate in 1971, which was itself taken over by Waterford Wedgwood in 2005. This in turn was taken over by the Fiskars Group, a Finnish company, in July, 2015.
Nevertheless, the Royal Doulton brand survives to this day, with fine china, Royal Albert, Bunnykins, glassware, cutlery and napery all available. Some designs for the modern market have been produced in collaboration with famous names such as Gordon Ramsay and Ellen De Generes.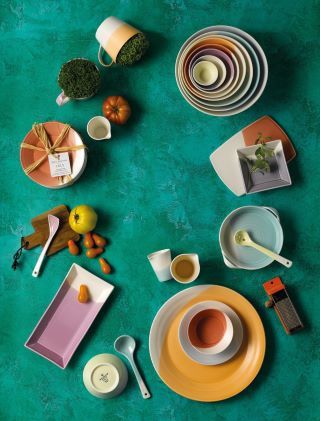 Footnotes
With thanks to Wikipedia
EIC NOTE
I have been thoroughly enjoying Julie's series on pottery and china ware as most of us have known it as part of our family ware but not the history. Thank you Julie for this wonderful information.
And we also love getting new subscribers to the AnArt4Life blog - a very warm welcome to G.L. in Australia. We do hope you enjoy the journey with us.