Picasso , Cubism & War on the 26th April 1937
Not only have I been wandering all over Gippsland enjoying the galleries and scenery, I have been wandering all over the place with the art topics on the blog. Back to some order. Some time back we were looking at Cubism as part of the Modern Art Movement and I covered some of the female Australian cubists. I've been skirting around Pablo Picasso because I'm nervous I can't do him justice as one of the founding fathers of cubism. But face him I must as I also want to tackle the War Artists and Picasso's Guernica is considered by many to be one of the greatest paintings about war ever made. But first, what was going on in Picasso's MindStudio?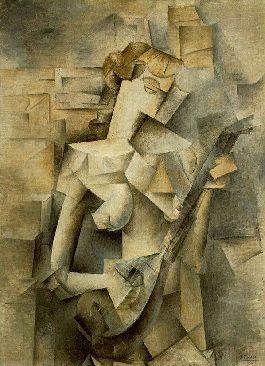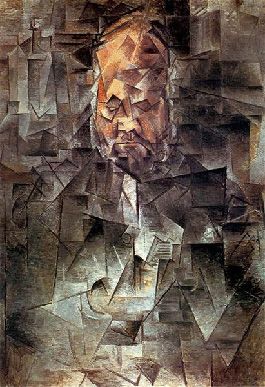 Notice also that in both these paintings it is the centre that is in focus and the forms become more diffused towards the edges.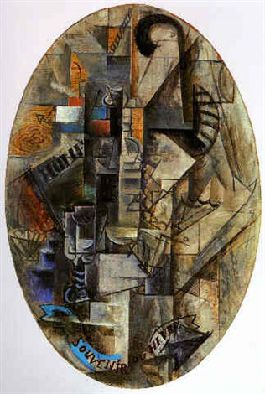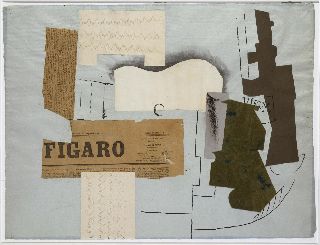 The majority of Picasso's works of Cubism are paintings but he also created etchings, lithographs and linocuts in the style of Cubism.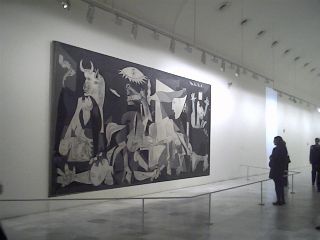 Picasso has used a palette of grey, black and white in the painting which was created in response to the bombing of Guernica (a Basque Country village, northern Spain) by Nazi German and Fascist Italian warplanes at the request of the Spanish Nationalist during the Spanish Civil War. The day of the bombing was the 26 April 1937 exactly 81 years ago today. Yes, it is very strange that the day I decided to start our study of war paintings falls on the anniversary of the bombing. I do have close connections with Spain through family, friends and ancestry so I find this most appropriate.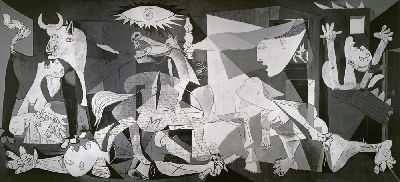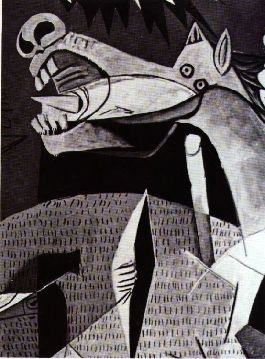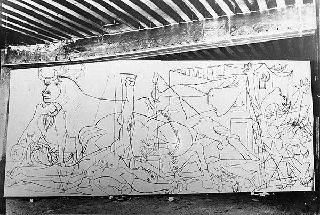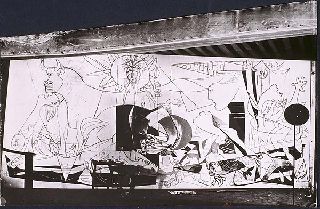 When completed the painting Guernica was exhibited at the Spanish display at the Exposition Internationale des Arts et Techniques dans la Vie Moderne (Paris International Exposition) in the 1937 World's Fair in Paris. Follow this the painting was sent on a touring exhibition to raise funds for Spanish war relief.  
Tomorrow you will meet another Spanish artist, Joan Miro whose works were also exhibited at Spain's 1937 International Exposition pavilion. Miro was not particularly political in attitude but he did make a number of works in response to the situation as it unfolded during the Spanish Civil War.  
The Hero Image shows the devastation by bombing of Guernica.  (Ref: http://docohosreviews.blogspot.com/)