Philippe de Kraan and "The Gathering" Part One
Good morning everyone, it is rare to present the description of a painting encompassing the artist's thinking behind a painting before seeing the work itself. Usually we view the painting and see a descriptive text alongside or a critical review after the showing. However today I have decided to give you the text explaining the artist's thoughts on the painting before you see it. You won't see the actual painting until tomorrow.
First, a little about the artist behind the remarkable work of art. Philippe de Kraan has already been introduced to you through some earlier posts.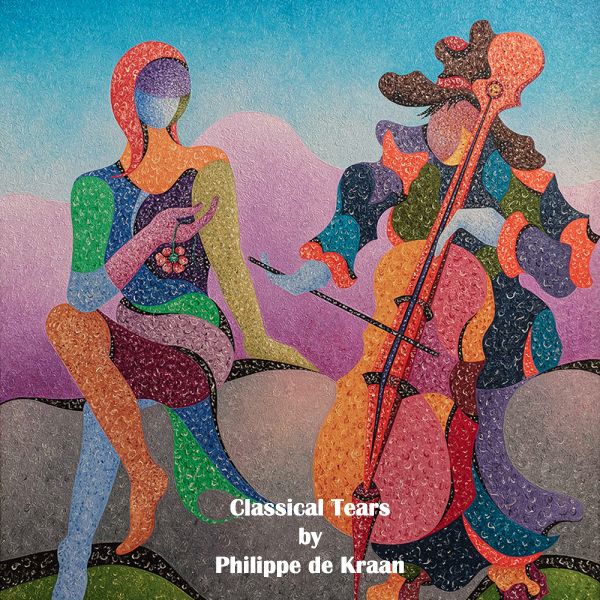 Philippe De Kraan was born in Amsterdam, Holland and now lives in Tarnagulla, Central Victoria, Australia. Philippe is controversial, yet intriguing, an enigma to many insisting his diverse art works speak a unique language of their own to anyone with insight to appreciate them on their own merit and individuality. 1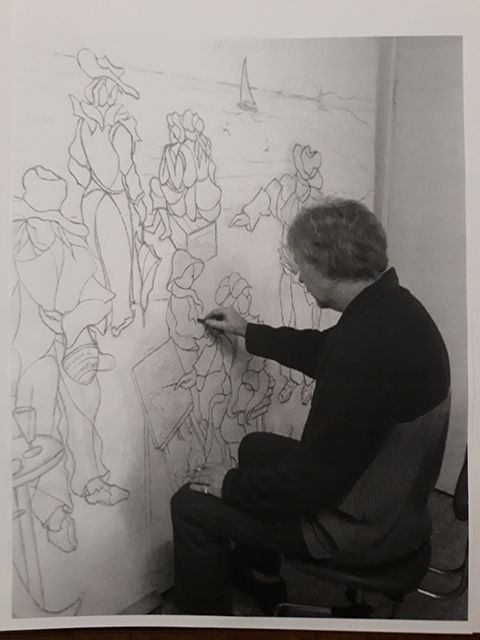 Around about 2008 Philippe began work on a massive canvas
The Gathering Subtitled - Ed Naark on Sunset Promenade. Completed 2012. Oil on Canvas- H6.5ft(198cm) x W10ft (305cm).
The legacy of this painting also includes the comfort in knowing it's one artwork that nobody could ever attempt to copy because of its complex nature. I believe driven by God's will - to start and finish a force inside... To produce absolute uniqueness as I've never done before, and never will again!
This painting was so full on - to be consistent throughout was the greatest challenge - using only 000 fine hair brushes - to paint it, three and a half years the canvas was blank for one year, being full of apprehension, then one year of preparations from sketches on cheap paper, then the set up on canvas.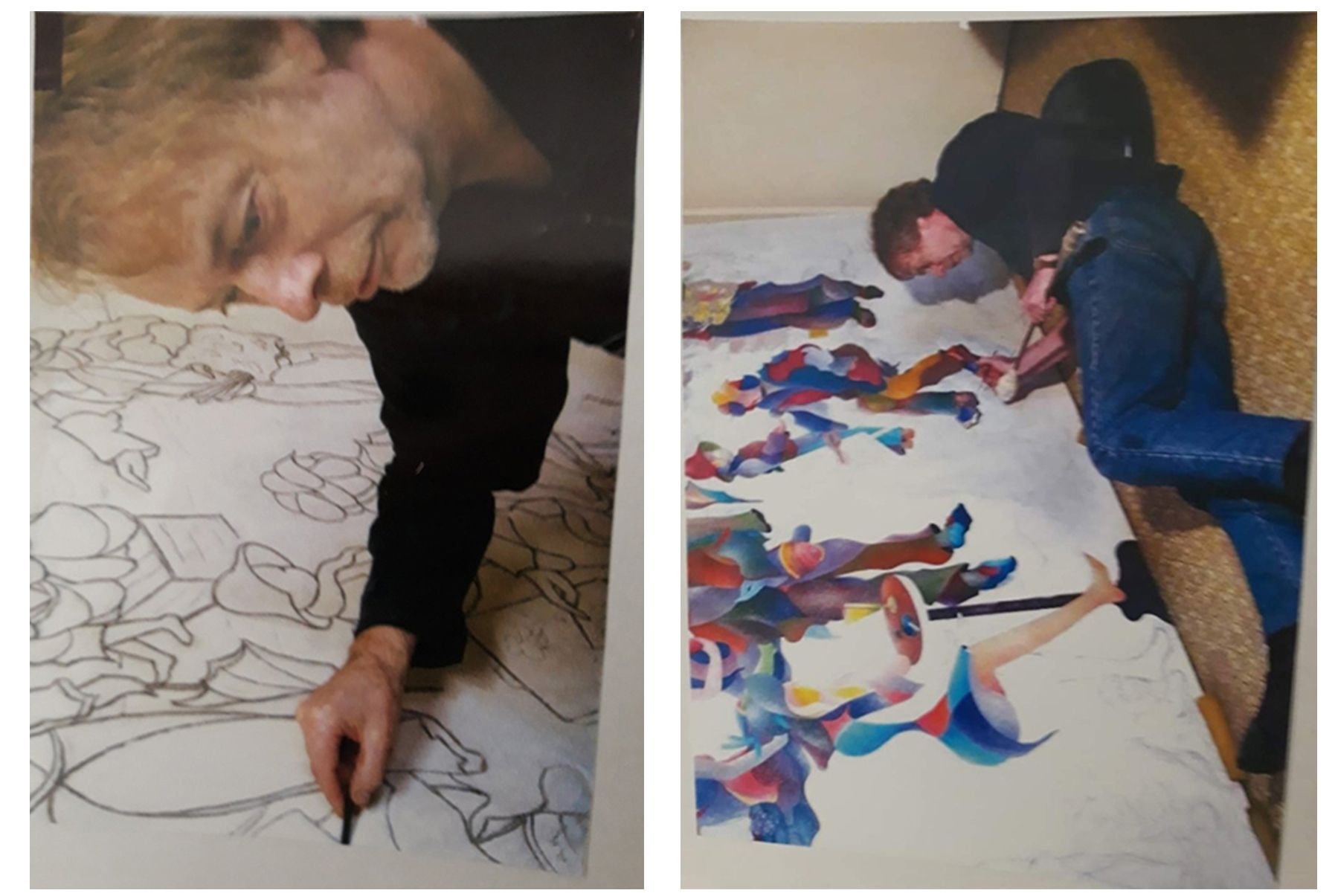 Philippe goes on to explain:
Consider playing with Dangerous Lines ...
Creating unique images between reality and fantasy each face barely contains content - yet presents the person intended - yes I call them Dangerous Lines that in a miraculous manner evolved, while each line could have failed. Achieving an impression of a vertical reality in each body especially facial - whether male or female, young or old - love it or hate it, remember it's all a perception of a fantastical day visualised by me for the future, the year 2112 in a hundred years. Simply to highlight my life at a fundraising event on a promenade, as history can repeat.
One day it may simply be admired for it's pure intention only - or its creativity from abstract lines to expressionism - it does not matter - for me it was all about the method to execute, through physical and mental pain - developing each shape and dimension especially the contour - which all may just as well have made no visual or practical sense and that is why they were - Dangerous Lines in my mind.
Why not admire the painting for this - if nothing else, perhaps before 2112 and as a footnote : for you all ... I could only imagine, that it may look fascinating from a vast distance - try it out one day.
The explanation in detail, 2012. In my own words, Philippe de Kraan. 1
Philippe is part of a group show commencing 24 July at the Nissarana Galleries Richmond in Bridge Road, Richmond (Melbourne) which you can check out by clicking the button below.
And later in the year The Gathering is going on show also at the Nissarana Galleries. For locals we will update you as to the exact dates when we know.
And of course if you click in tomorrow you can have a preshow viewing of this remarkable work of art.
© Thank you to Philippe de Kraan who kindly gave permission for the images of his work to be shared on AnArt4Life.
Credit
1. dekraan.com