Ningaloo Reef – Western Australia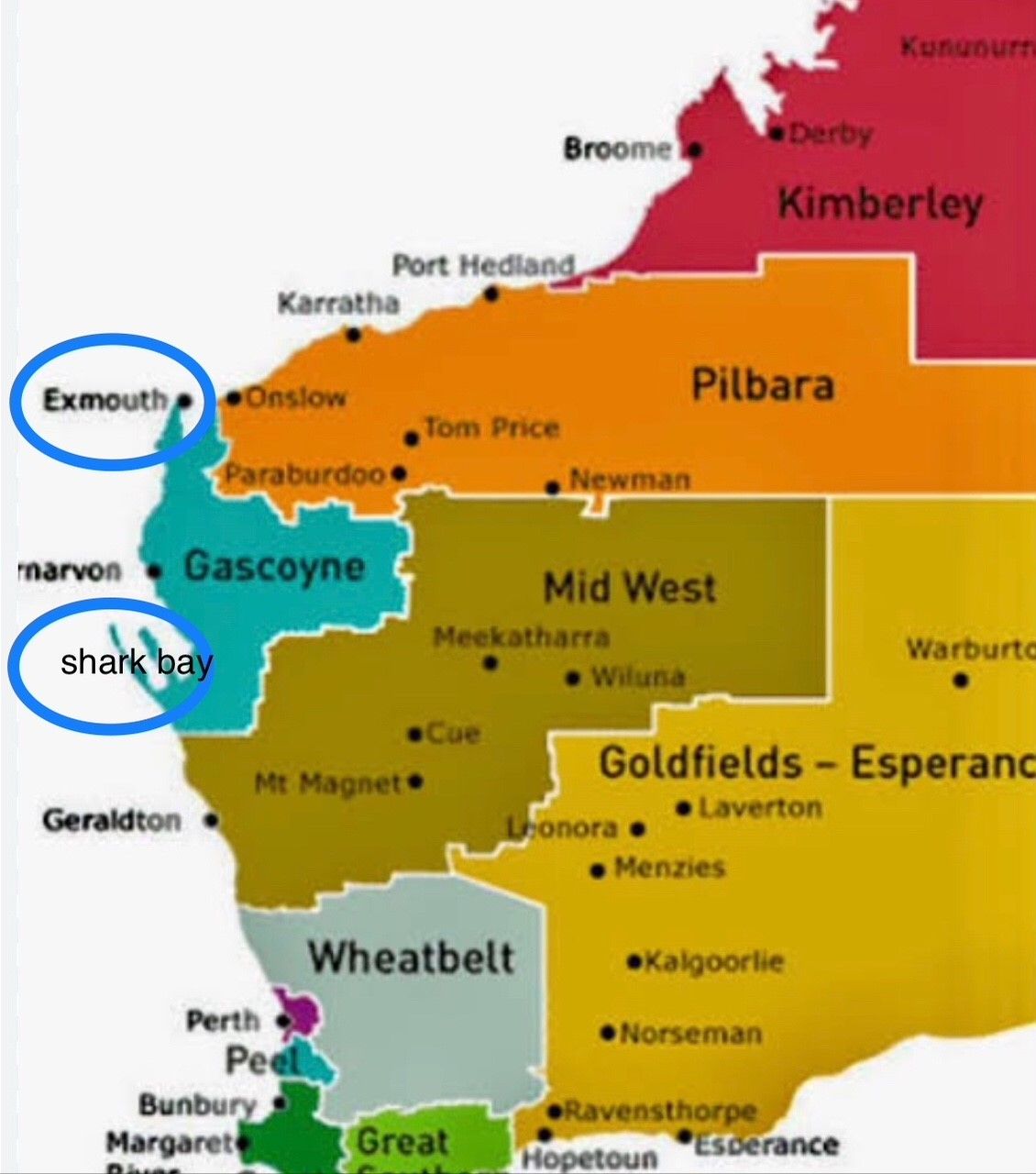 Heading south from Broome, Ningaloo Reef, located near Exmouth is a sparkling gem in Western Australia's crown. Right on the coast, the reef is UNESCO World Heritage-listed and part of the 20,000 kms of uninterrupted coastline I mentioned in my post on Broome recently. Click here if you missed it.
The turquoise lagoons of Ningaloo Reef, is home to one of the world's most incredible marine creatures – whale sharks. Many travellers from Australia and abroad visit specially to swim with these amazing creatures.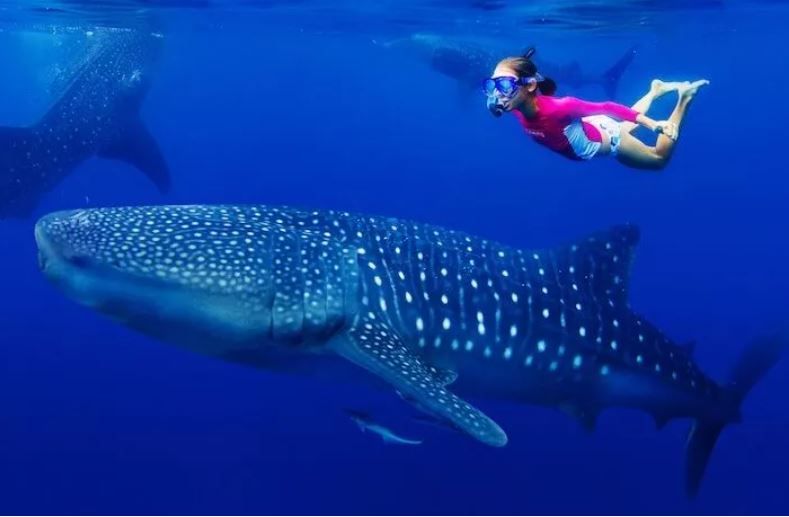 As the largest fish in the sea, reaching lengths of 40 feet or more, whale sharks mainly eat plankton, which they scoop up, along with any small fish that happen to be around, using their colossal gaping mouths while swimming close to the water's surface. They are called 'whale sharks' simply because of their enormous size.
Preferring warm waters, whale sharks populate all tropical seas. They are known to migrate every spring to the continental shelf of the central west coast of Australia. The coral spawning of the area's Ningaloo Reef provides the whale shark with an ideal habitat and abundant supply of plankton.
Whale sharks are globally endangered and are listed as vulnerable creatures on the Red List of Threatened species because of the threats that they face from commercial fishing (thankfully not in Australian waters).
The growth of initiatives promoting swimming and diving with whale sharks is controversial. The impact of feeding and human interaction with these animals threatens their natural behavioural patterns however the growth of whale shark tourism has led to them being seen for what they are – an animal that should be protected and respected in its natural environment.
Sustainable whale shark tourism is important for their conservation and to preserve these beautiful creatures. 1
It was my dream to swim with these amazing creatures, but doing so in the open sea was not within my abilities.
This promotional video allows us to enjoy swimming with these incredible animals in comfort and I am sure you too will find the experience awe-inspiring. As you will see guidelines are strict.
Instead I cruised in a glass bottom boat around the reef with the option to snorkel, however for most of us it was too chilly!
We saw a few turtles, a pair of dolphins, pretty fish, mainly Spangled Emperor and Scissor Tale Sargents as well as coral, but a lot had died off.
Earlier in the year the coral spawning was followed by a huge storm which forced the new polyps to stagnant on the shore, rather than swirl around the bay. The resultant toxins killed thousands of fish and living coral. A sad event of nature which meant we didn't see as much as usual, however there is a silver lining as there will soon be lots of fresh, new coral with fish also multiplying in time.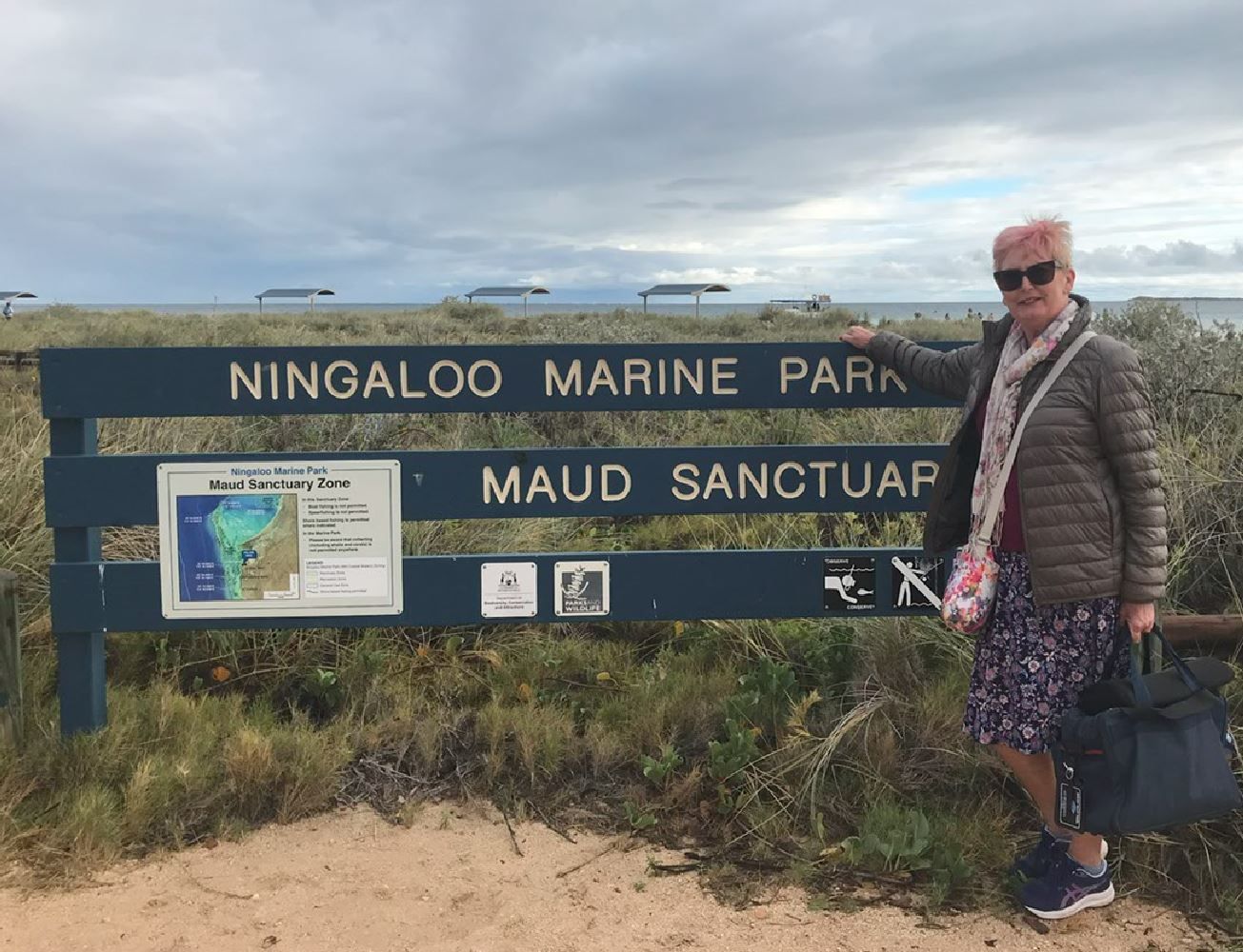 In a post coming up soon, I travel further south to Monkey Mia.
Credits
1. friendofthesea.org and nationalgeographic.com