Mothers, Grandmothers, Aunts, Sisters, Godmothers, Friends: Thank you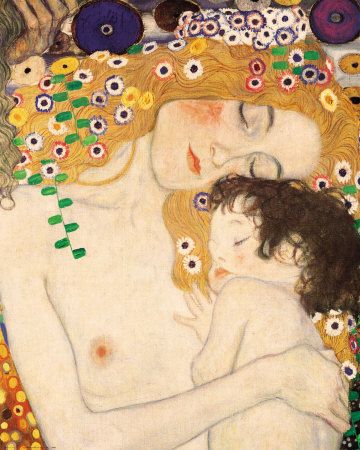 Gustav Klimt Mother and Child (from The Three Ages of Women) 1905 1
Mother and Child is a detailed section of the 1905 painting Three Ages of Woman that focuses on women at different stages in their lives. Painted by Gustav Klimt in 1905, it uses soft shades to portray a young woman with a child resting beside her. This painting is also known as Le Tre Eta Della Donna...
This cropped section of the larger original painting offers stunning detail of the portraits of the younger two generations featured in Klimt's "Three Ages of Woman"...
Klimt uses Japanese visual methods in "Mother and Child" ... to great effect, drawing attention to the facial expression and body language of his subjects...
The mother figure has a slightly dreamy quality, as does the child...
Klimt himself came from a family of seven children, all of whom were artistic. His parents were both creative people in their own right. His family was poor but if the themes explored in his paintings such as Mother and Child are any indication, there was no shortage of love. 1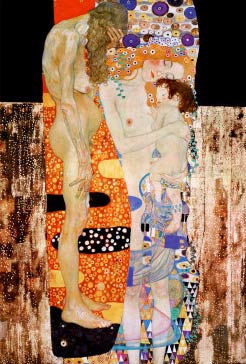 Gustav Klimt The Three Ages of Women 1905 1
Thank you to all the amazing women who have been, and still are, part of our lives.
Credit
1. gustavklimt.net