More Paintings Created by Grandma Moses
Continuing on from my last post, Anna Mary Robertson Moses had her first solo exhibition on 9 October 1940 at The Galerie St Etienne 46 West 57th Street, New York City. The owner of the gallery Otto Kallir believed in Anna Mary and her style of painting. He advertised the exhibition as What a Farm Wife Painted and the reaction from those that attended was surprisingly favourable. Anna, who was 80 years old, declined to attend the exhibition as she said she did not need to come since she knew all the pictures anyway. (Ref: Kallir, Otto Grandma Moses, Harrison House/Harry N.Abrams, Inc. New York, 1973)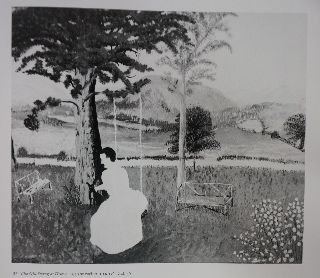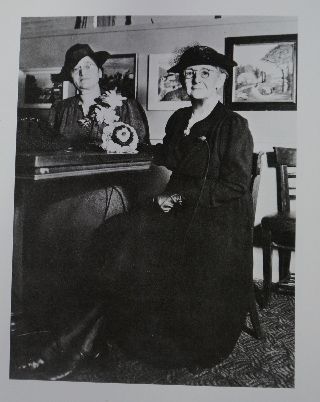 Grandmas Moses went on to become one of the world's best known folk or naive artists. In 1943 she won the New York State Prize with The Old Oaken Bucket. I have found that Grandma Moses produced several paintings of basically the same scene so this might not be the exact image which won the prize.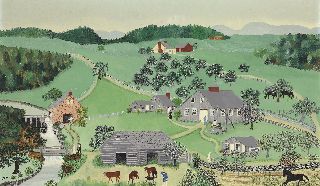 And here are some more Grandma Moses paintings for you to enjoy.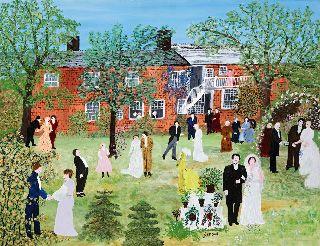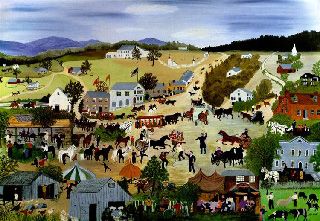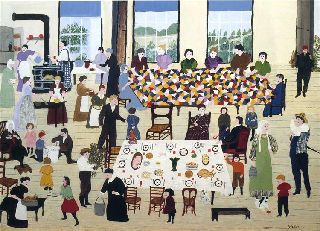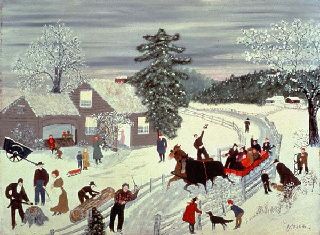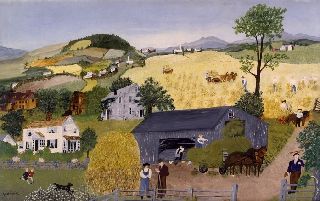 Anna Mary Robertson Moses painted her last image in June 1961 only six months before her death on December 13, 1961 at 101 years. The painting Rainbow is a  fitting conclusion to this  remarkable artist's contribution to the world of art.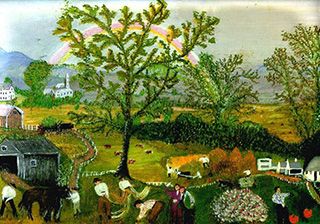 The Contemporary Unknown American Painters Exhibition held in 1939 at the Museum of Modern Art in New York which first bought Anna Mary Robertson Moses to public notice also included the works of seventeen other artists. Most of these artists have been lost in time except for Morris Hirshfield and Byron Randall whom we will meet in the coming Blogs.
Credit
All images taken from: Kallir, Otto Grandma Moses, Harrison House/Harry N.Abrams, Inc. New York, 1973