Maits Rest - Otway Ranges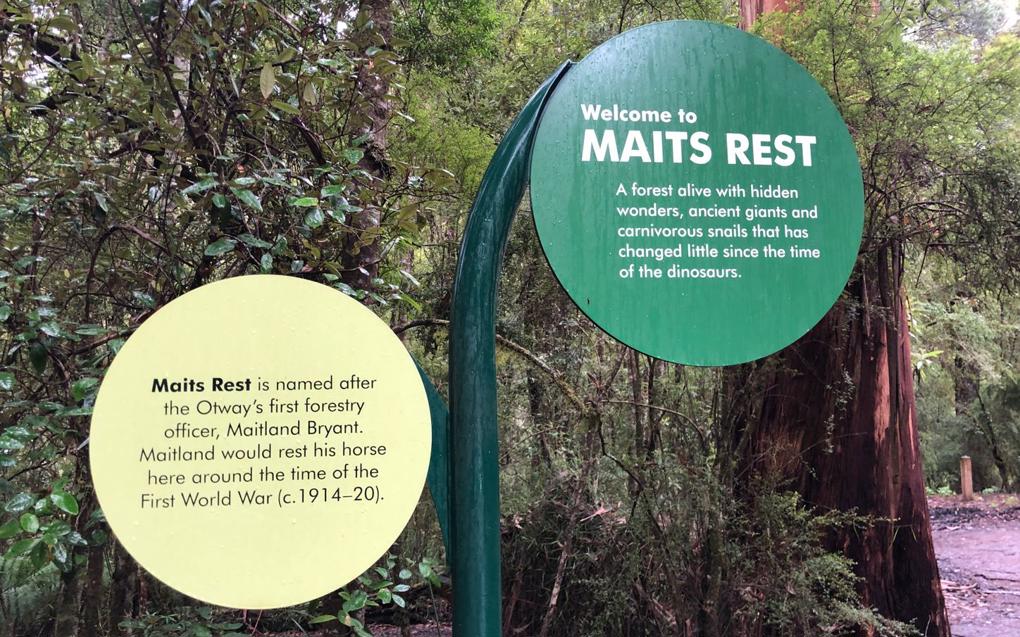 In complete contrast to the broad and open rugged coastline of the Great Ocean Road, flanked with high craggy cliffs, are pockets of thick, damp, dark and cool rainforest. It was step back into prehistoric times to walk through Maits Rest, among towering myrtle beech trees - some 300 years-old - and an understory of lush greenery and tree ferns taking in breath-taking views across gullies and lush, green canopies overhead. At every turn I expected a small dinosaur to peek out from the undergrowth.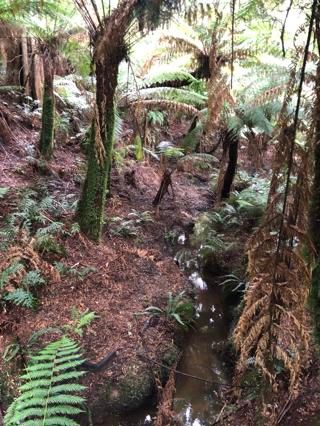 Located just a 15-minute drive inland from Apollo Bay, Maits Rest is a stunning, yet easy 30-minute loop walk through one of the few patches of temperate rainforest in the region – in fact this specific area has never been logged.
The area was named after the Otway region's first forestry officer Maitland Bryant, and the track was only opened in 1993. What an idyllic place for Maitland to rest his horse.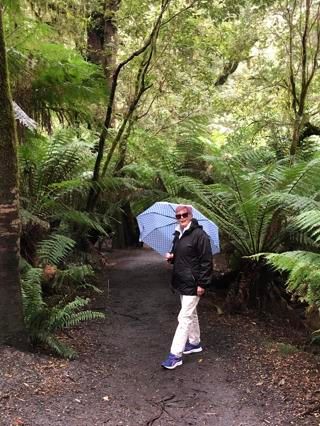 An easy path with a wooden boardwalk built in places, over the tree-fern gullies and moss-covered roots of ancient rainforest trees, protecting the delicate ecosystem. Apparently tour buses often stop here, so I was lucky to be the only visitor, enjoying the peaceful and gentle habitat.
Rain drops dripped from the overhanging trees, trunks constantly damped from the approx. 4 metres of annual rainfall, supporting an incredible array of mosses and lichens.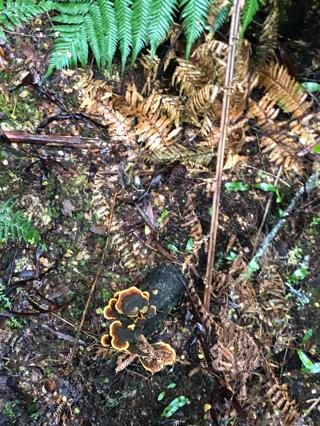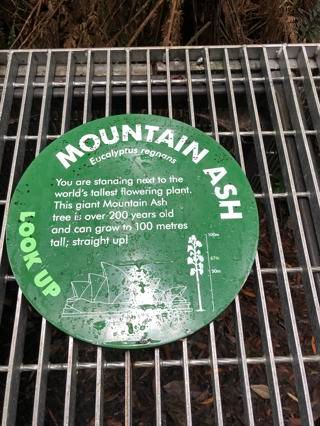 My eyes were peeled in the hope of seeing some of the local inhabitants - swamp wallabies, koalas, ring-tailed possums or grey kangaroos. This is also home to the Black Otway's Carnivorous Snails, featured in a previous post The Otway Black Snail.
At night yellow-bellied gliders, glide from tree to tree and its possible to see glow worms. What a sight that would be although I expect quite eerie.
Alas I didn't spot any wildlife and no dinosaurs either!
Maits Rest is just one of the many walks and delights that can be enjoyed along the Great Ocean Road and within the Otway Ranges.
All photos taken by the author.
Late Mail
A very warm welcome to our newest subscriber Ann in Australia - we are delighted you have joined up to receive a daily dose of art from the AnArt4Life blog.