Long Lost Australian Artists: Clarrie Cox- A Bonza Bloke: Part 3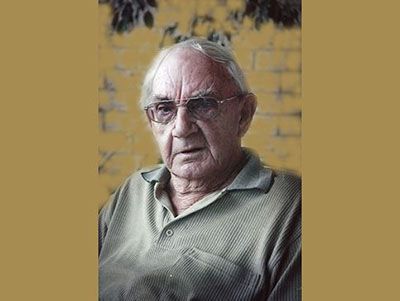 Clarrie Cox (1927-2013) was passionate, entrepreneurial and generous. Before becoming a full time artist he had his own Display Advertising business serving companies such as EMI, Valentine Greeting Cards and Grace Brothers. It is not surprising therefore that he was able to successfully produce high quality collections of placemats, cards and fine porcelain and ceramic ware.
Many of the images you saw in yesterday's post Long Lost Australian Artists: Clarrie Cox- A Bonza Bloke: Part 2 appeared on placemats which were produced by the Jason company. All images were produced full size and reduced for the dimensions of the mats. Here is a sample of Clarrie Cox's pen and ink drawings produced for the Paddington Series by Jason Placemats in the late 1980s to early 1990s.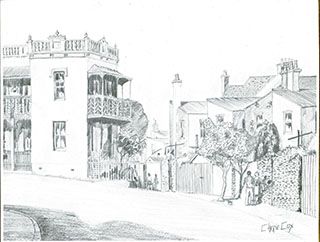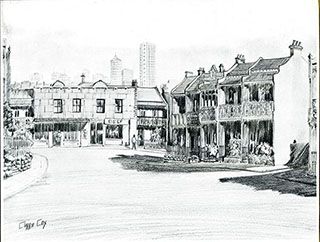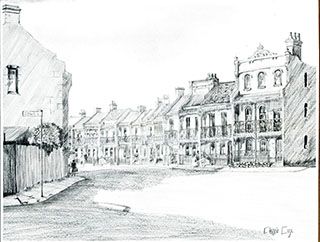 This placemat (below) features Woodbridge in Western Australia and comes from a different series.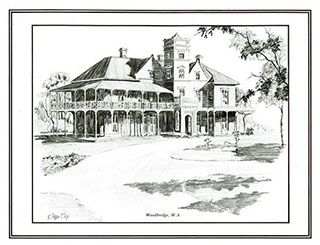 A further Jason placemat series was produced on the Banjo Paterson ballad Waltzing Matilda. An example is given below illustrating the lines where the swagman stowes a jumbuck in his tucker bag ... as a squatter arrives on his thoroughbred!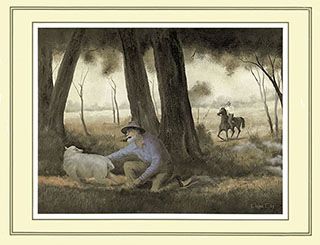 Images painted by Clarrie Cox also appeared on fine porcelain and ceramics between 1985 and 1988 and thanks to his family we have examples of the advertising materials for these works most probably also produced by the Jason company. There were two collections of plates: (1) Historic Sydney - with images of tall ships, Bridge Street financial district and a view from Observatory Hill overlooking the Parramatta River; (2) Australian Colonial Pubs - the Queensland National Hotel, the Gwalia Hotel (W.A), Beck's Imperial Hotel (Vic) and the Commercial Hotel (N.S.W.).
A further series of Historic Mining Towns was produced on rustic crocks and hand cast mugs.
You can see from the images that the quality of the pieces was superb and how wonderful it would be to own one of these collections.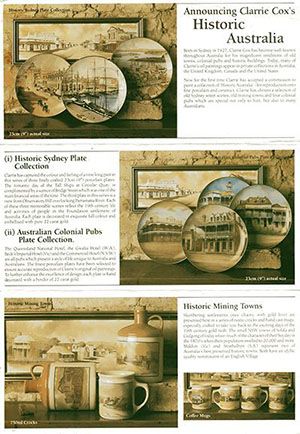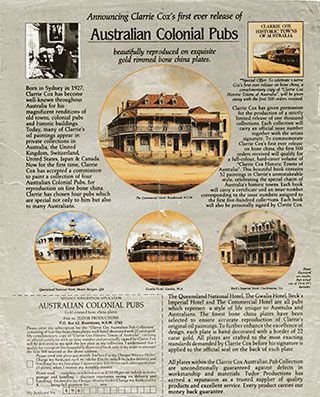 Like most people I love cards and Clarrie Cox produced cards for the Valentine Card Company. The cards were in fact produced much earlier than the placemats - the originals which were painted in acrylic and produced as full size paintings then reduced.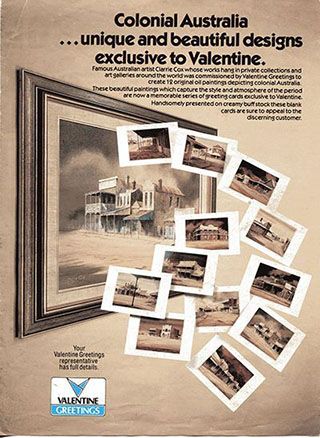 Some of Clarrie's cards were produced (pre 1970) for the Reverend Roger Bush's Helping Hand Mission. My research has revealed that Reverend Roger Bush initiated the annual Christmas festivities at the Opera House in Sydney.
We have three examples of these cards which were painted in acrylic and were the actual size of the card.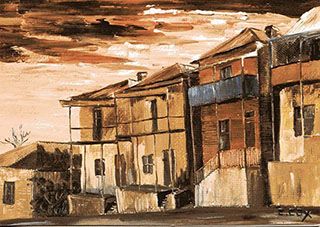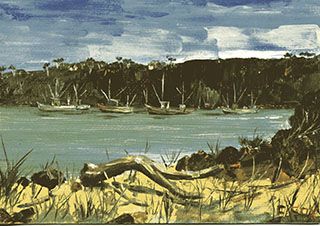 Further to this involvement, Clarrie's family have told me that he donated many paintings to exhibitions to be raffled for charities. One of the newspaper clippings reports on a Clarrie Cox painting being raffled for the New South Wales Society for Crippled Children at Studio Gallery 111 Mosman Junction.
Birds and animals were also painted by Clarrie Cox especially in the 1970s.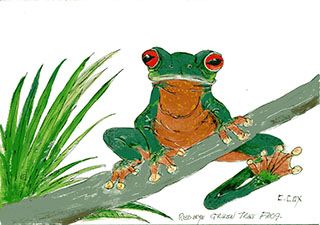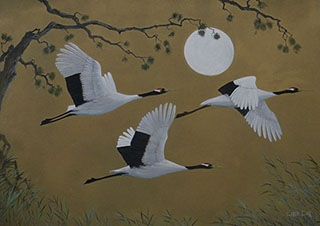 Researching the Clarrie Cox story has been thoroughly enthralling and it is very apparent that he was a multi-talented person. I have learnt from his family that Clarrie's artistic talent even took him into theatre productions, most likely in set designing, and possibly for the Australian promotor Harry M Miller whom he did know but long before Miller became famous for the production of Jesus Christ Superstar and The Rocky Horror Show.
A special thank you to our subscriber John Wylie who discovered the paintings by Clarrie Cox and saw the importance of sharing this unique view of early Australian towns. As John has emphasised: Clarrie Cox's paintings are not just of buildings but of buildings that contain the narratives of our past.
Thank you to his family for their generous support in providing the images of the paintings and newspaper clippings which have allowed us to produce an indepth review of Clarrie Cox's Australia.

Credit
Permission to use the images of paintings by Clarrie Cox has been granted by the family of Clarrie Cox.