Kalbarri Skywalk - Western Australia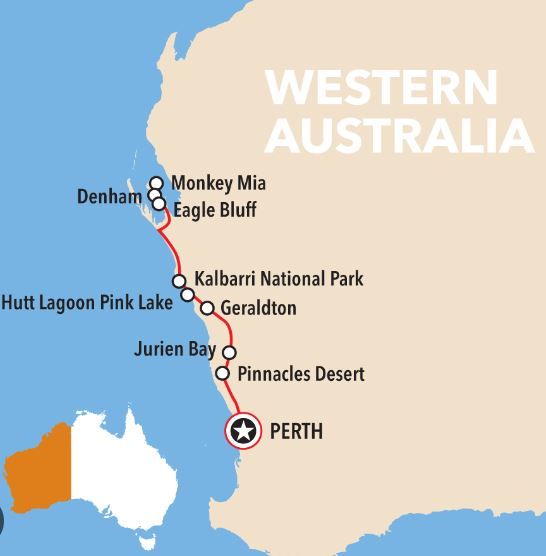 Recently I travelled the length of Western Australia, from Broome to Perth and so far I have shared some highlights of Broome, Ningaloo Reef, Monkey Mia, Telegraph Point, Shell Beach and the rugged coastline. If you have missed these posts, use the magnifying glass at the top of any post and search for Western Australia.
Join me today, as I venture out on the Kalbarri Skywalk in Kalbarri National Park, high above the Murchison River.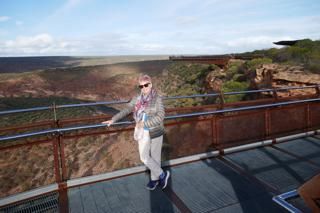 Jutting out from the cliff face, it was a thrill to admire stunning vistas over rust red gorges rising above the Murchison River. There are two skywalks, built 100-metres apart, projecting 25-metres and 17-metres beyond the gorge rim and more than 100-metres above the Murchison River.
The design blends in with the landscape with interesting sign boards along the paths, sculptures of native animals, so even if you are not game enough to walk out on the cantilevered structures, vantage points still offer fabulous vistas.
> The Skywalk 1 cantilever is approximately four metres longer than the Grand Canyon Skywalk.1
This short video (1.5 mins) provides an excellent overview of the skywalk.
If you would like to read more about the design and construction of the skywalks, click on this link: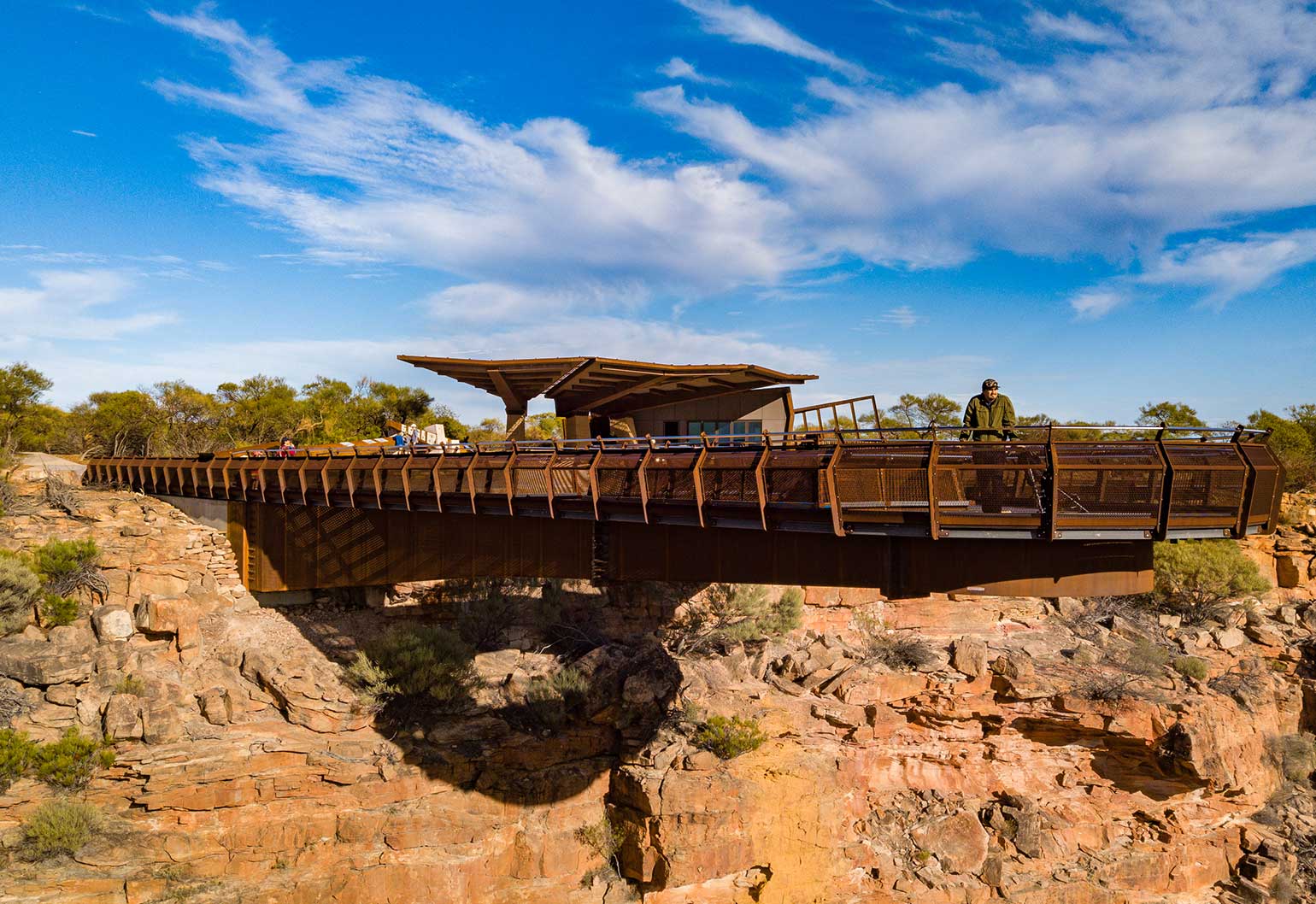 Credits
1. createdigital.org.au/engineering-kalbarri-skywalks