Here at the AnArt4Life blog, we often feature patterns of all types. (Anne recently featured our Tag Cloud of posts dealing with patterns, if you'd like to revisit that by clicking here.
Today we meet an artist who is into patterns in a big way. Jon Foreman is a land artist who lives in Pembrokeshire, Wales, in the United Kingdom. He uses stones, sand, leaves, driftwood, and even discarded materials, to make patterns, predominantly in the beach area where he lives. Some are small and detailed, and others, such as his sand patterns, can be huge, up to 50 metres in size.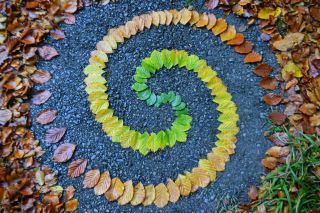 In this short video, Jon talks about why he does it!
Jon started this work while he was in college, but decided to focus on it because he enjoys it! As he says, he finds the process of therapeutic. He enjoys collaborating with nature, and it is good that everything he uses is returned to nature after he finishes.
The fact that his patterns are washed away or dismantled just gives him the chance to make something new tomorrow!
It's amazing that these incredible works of art are done purely by hand, or with only a garden rake as his tool! We hope you enjoy looking at some more of his detailed, mesmerising patterns: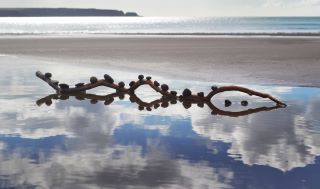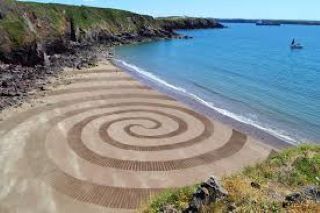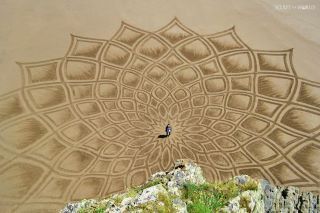 Footnotes
With thanks to Jon Foreman, at 'Sculpt The World,' (https://sculpttheworld.smugmug.com/)