John Pickup OAM: The Artist
Yesterday we read about John Pickup receiving an OAM for his work in broadcasting and today we bring you his latest painting.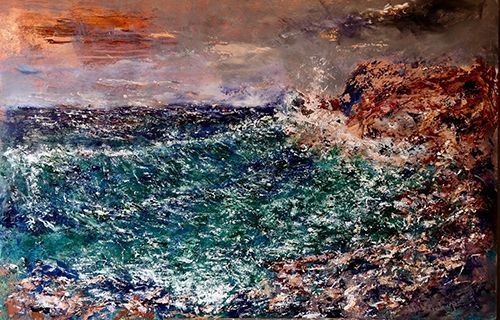 The above painting was created by John, 88 years of age, over the past few weeks.
If you missed the post on John's broadcasting career please follow the link below.
We know John Pickup as an artist - the last surviving member of the Brushmen of the Bush. Here are some past posts from the anArt4Life blog showcasing some of his paintings.