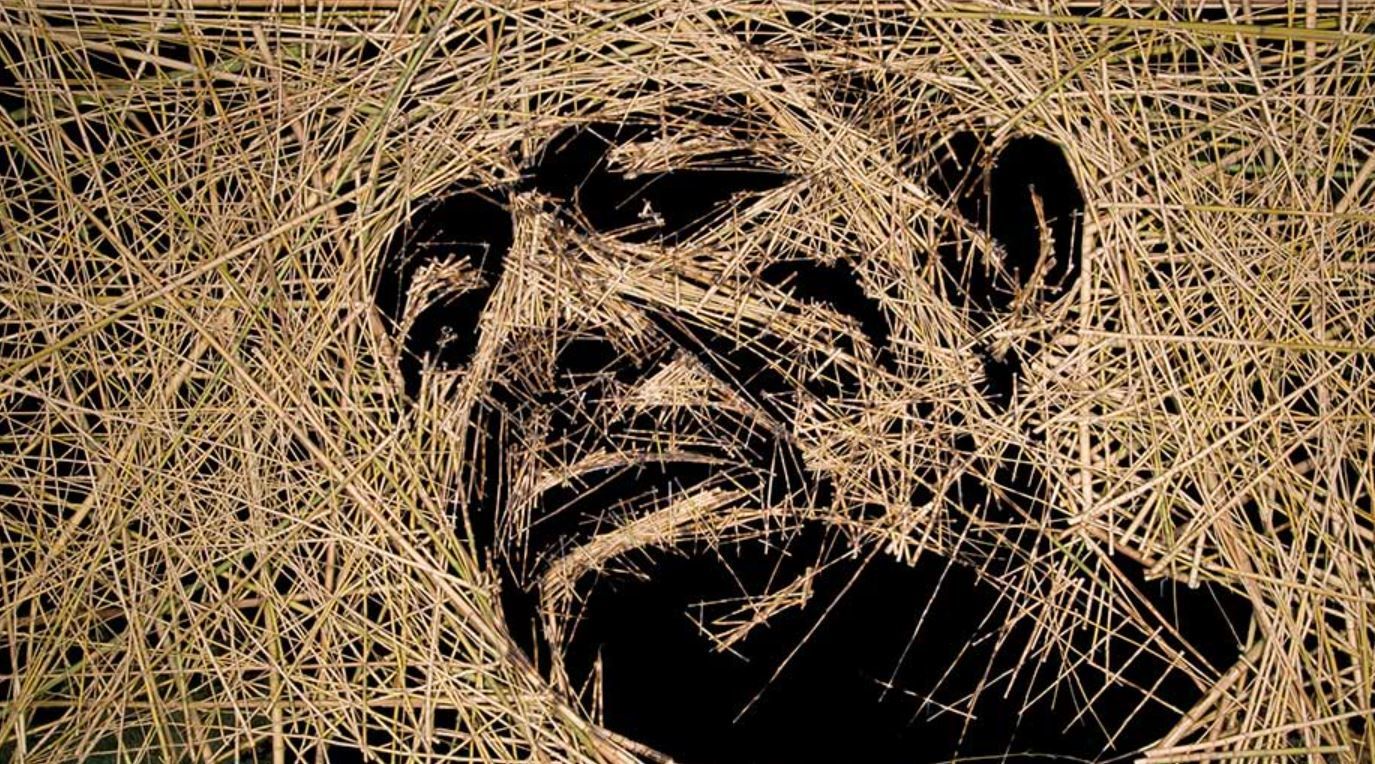 Julie's post a few days ago on kinetic paper sculptures was so fascinating I took to Google to look for other types of sculptures and came across illusionary sculptures by Michael Murphy.
He creates portraits of people, words, or objects that you can see only if you're standing in the right place — otherwise, it just looks like a bunch of tangled wires or globs of plastic pieces.
Michael Murphy lives and works in Brooklyn, New York. The Ohio native studied sculpture at Kent State University and received his masters degree from The School of the Art Institute of Chicago. Murphy taught digital media to art students for thirteen years. He most recently held a tenured position as Professor of Art and Technology at a University in Georgia.
Murphy gained notoriety when he created the first fine art portraits of Barack Obama during his 2007 campaign for the presidency. His work has been featured in numerous publications including TIME Magazine and New York Magazine and can be seen in numerous permanent installations around the world.1
For the best way to obtain an understanding of illusionary sculpture, join me in viewing this short Youtube video. It is a constant amazement how artists conceive new concepts and create such innovative art works.
Credits:
1 perceptualart.com