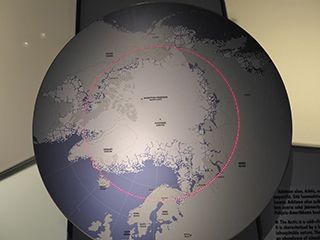 Jane- the other traveller- is in the Arctic Circle and seems to have proved that she has been a good girl!! Please read on.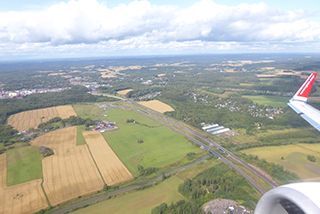 Jane Speaks
All year round the landscape is breathtaking, as is the flora and fauna - we especially loved the reindeers - this time of year their coats getting thick, ready for winter; antlers regrowing and covered with silky velvet.
 ***Rovaniemi**, the capital of Lapland, located at the edge of the Arctic Circle 
 was completely rebuilt to a plan by Alvar Aalto considered today as one of the 
 great masters of modern architecture. Alvar Aalto (1898-1976) was born in 
 Kuortane, Finland. During a long and prolific career, Aalto designed buildings 
 for almost all key public institutions, as well as standardised housing and 
 private homes.*
***In Rovaniemi he designed the major streets in the shape of a reindeer's head 
and antlers.** A small modern city situated alongside the confluence of 2 rivers. 
More importantly it's **the offical home of Santa Claus!***

Actually Santa lives under Ear Mountain, where he can keep an ear out on everything that is happening around the world and keep track of the children who are being good and not so good. He spends the year with his happy teams of elves preparing for Christmas: the many gifts required, looking after the reindeers and that the sleigh is in tip top condition. The weather elves assist with meticulously planning the route, which varies every year.
One of his pleasures is meeting the many visitors that travel from all around the world to come to see him at the Santa Claus village. I made a beeline for the Santa queue, chatting to elves along the way. It was a short impatient wait and finally I met the great man - he was just as I expected, round and jolly, with the longest beard you could imagine; rosy red cheeks and a twinkle in his eye. We had a chat for a few minutes, he can speak a lot of languages, including Dutch. It's 131 days until Christmas and Santa assured me he would be looking forward to dropping into my place and those of my family and friends on Christmas Eve.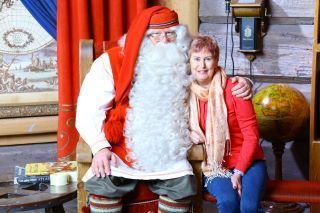 And for all those true believers- yes Santa's Village does exist which Jane can attest to!!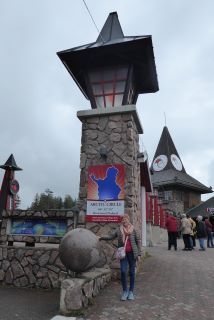 Jane Speaks
We visited a reindeer farm, run by a Sami family. Most of the reindeer herders are Sami people, the only indigenous people within the European Union area, inhabiting northern parts of Finland, almost half of Sweden and Norway, as well as parts of the Kola Peninsula in Russia.
The traditional Sami livelihoods are fishing, handicrafts and hunting; however, reindeer herding still functions as one of the cornerstones of the Sámi culture. We saw many locals in traditional dress.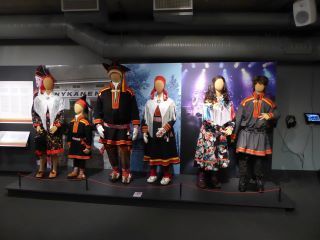 Olaf proudly described his heritage and how generations of his family have owned and run the farm, before showing off some of his herd. The large beasts (weighing 100-150kgs) came pounding towards - halting abruptly yet elegantly to nibble the food we held out to them - their muzzles soft and warm. They won our hearts and followed us around, like puppies (well very big puppies!). Surprisingly their huge antlers didn't butt into us or their fellow reindeers.
Earlier we had heard that it isn't Rudolph and his pals that pull Santa's sleigh: it's Rudolphina and her team of strong independent gals! Apparently male reindeer shed their antlers at the end of the mating season in early December, while females sport theirs throughout the winter!
And here are Dancerina, Prancerina and Rudolphina.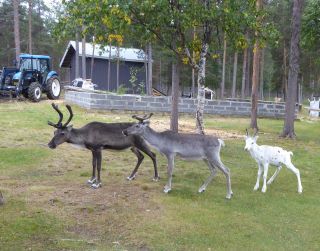 So it would seem all is well in The Arctic Circle.
I do like to segue between our blogs. Later this week you are going to see some remarkable portraits by Finish artist Helene Schjerfbeck so let's move towards her by admiring one of the world's most beautiful creatures-The Husky.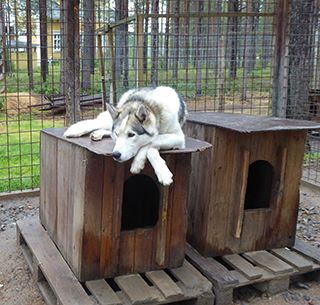 I pretty much like all things Scandinavian and Jane has given us a glimpse of some of the buildings and sights she visited in Helsinki. Also look carefully at the last image below because the brown gondola on the Sky Wheel is in fact a sauna! What an experience that would be!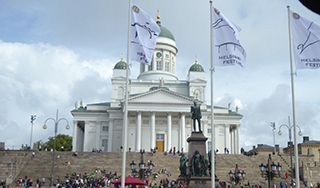 Inside the library (centre above) is a Whole New world with the minimalist interior...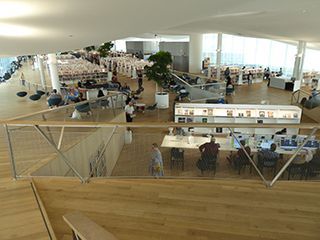 housing the latest in technology. As Jane says: Wouldn't you love a computer screen like this.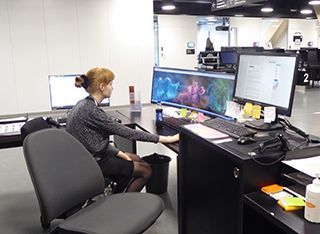 And - wait for it-
3D printers available for all to use.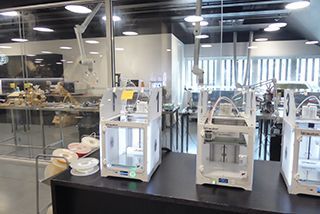 But I'm prettry sure this delicious food was not produced on a 3D printer!
Real Salmon in the market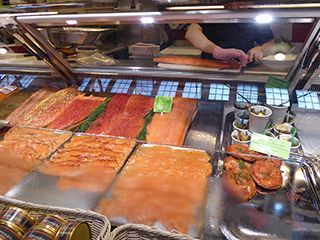 More delicious Real Food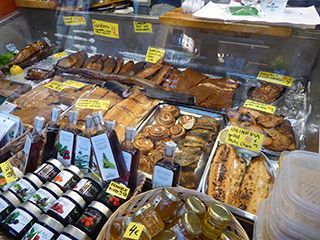 Of course when most of us stop thinking about the Arctic being the home of Sanata Claus we remember that it is also the home to amazing flowers which Jane has arranged below in a display.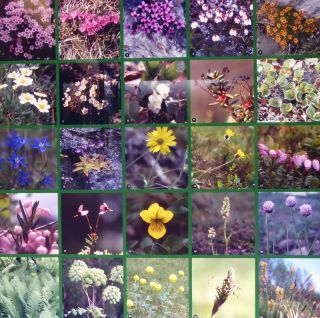 And as the home to gushing rivers flowing in this case past Jane's hotel and into Lake Inari.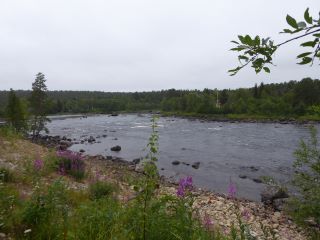 But most of us know little about Scandinavian Art and we are going to learn a little more later this week. But let's commence with what Jane has seen. Below is The Sibelius Monument created by Eila Hiltunen and dedicated to the Finnish composer Jean Sibelius (1865–1957). The monument is located at the Sibelius Park in the district of Töölö in Helsinki, the capital city of Finland. (Wikipedia)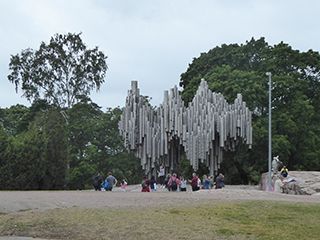 Jane was also fortunate in attending the Arteneum Gallery which specialises in Finnish Art. Below is a room of portraits.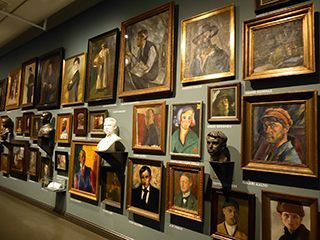 More examples of Finnish artists.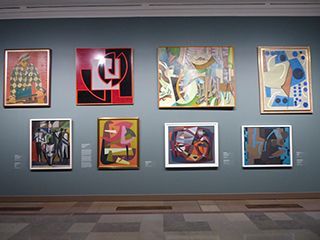 And it no surprise that Jane (with her Dutch heritage) spotted A Street in Anvers-sur-Oise by Van Gogh. Ironically, this painting is one of his last works and the first Van Gogh to be purchased by an art gallery.