Fleurieu Peninsula, South Australia: Home to much more than good wine

Thanks to one of our latest subscribers John Wylie from Port Elliot in South Australia, I have been reminded of the stunning beauty of the Fleurieu Peninsula south of Adelaide and extending down into the Great Australian Bight, the sea that separates Australia from the Southern Ocean.
And before we take a look at some of the artists in this region we need to welcome a new subscriber L.Y. from Georgia in the United States of America. Through the miracle of the internet we have an international community joined by our common interest in ALL THINGS ART.
But today a little closer to home.
Most of us know this peninsula for its fabulous wines. In fact it can be said that this is where the palate and the palette meet as so beautifully symbolised by
the Handling Soil sculpture near the d'Arenberg Cellar Door (Osborn Rd, McLaren Vale) where some of the fingers are members of the d'Arenberg family. 1
The copper covered sculpture was created by South Australian artist Craig Ellis and was unveiled in February 2012.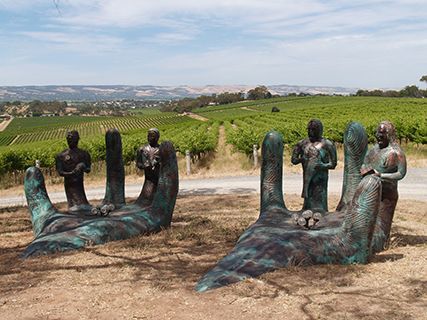 As you would expect, there are many galleries on the Fleurieu Peninsula and the bookmark below provides a guide plus suggestions for other activities available when you visit the area.
Following our subscriber John Wylie's advice I've been checking out some of the artists who live and work in this area. Below is a gallery of introduction to a sample of the work by John Lacey, Paul Whitehead, Victoria Rolinski, Tom O'Callaghan, Mike Barr.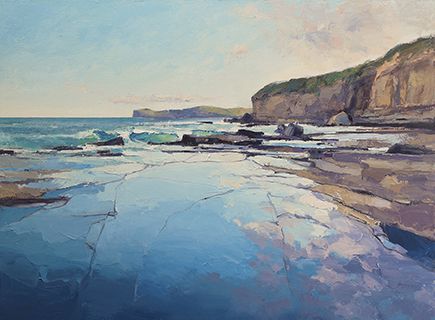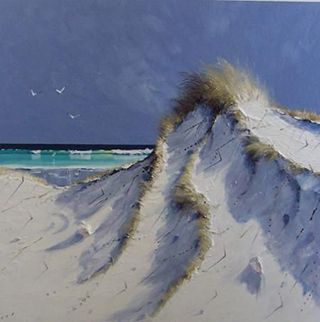 And moving away from the painters I have discovered mosaic artist Michael Tye whose delightful creations enhance the landscape.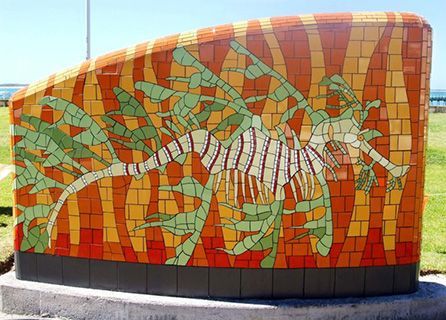 We will return to study some of these artists a little closer.
Footnote:
fabulousladieswinesociety.com
johnlacey.com.au
bluethumb.com.au
pinterest.co.uk
artworxgallery.com.au
mikebarrfineart.com
michaeltye.com.au
Off the southern most tip of The Fleurieu is Kangaroo Island which suffered devastation in the summer bushfires. Don't forget to add it to your list of places to visit when planning your trip to South Australia.