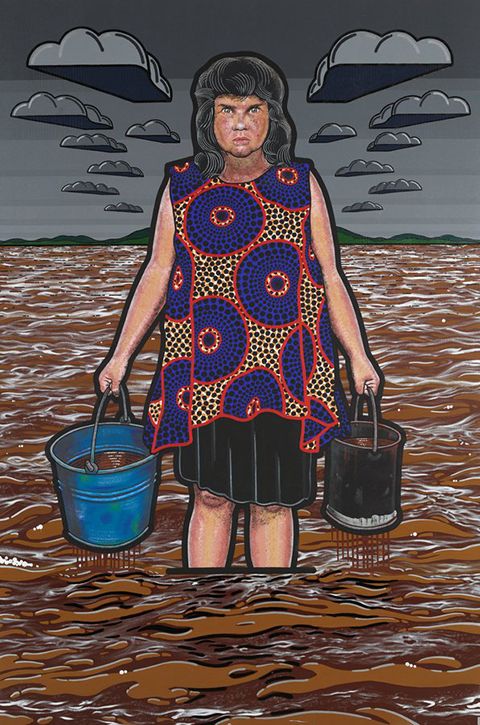 Blak Douglas wins the Archibald Prize for his portrait of artist Karla Dickens – the first time a portrait of an Aboriginal woman has been awarded the prize. He is the second Aboriginal artist to win the Archibald, following Vincent Namatjira's landmark win in 2020.
The portrait is titled Moby Dickens and was made with synthetic polymer paint on linen. It measures 300x200cm.
You can take this link to view more works by Blak Douglas.
To check out the Archibald Prize in depth please use the Bookmark link below which will take you to the site of the Art Gallery of New South Wales.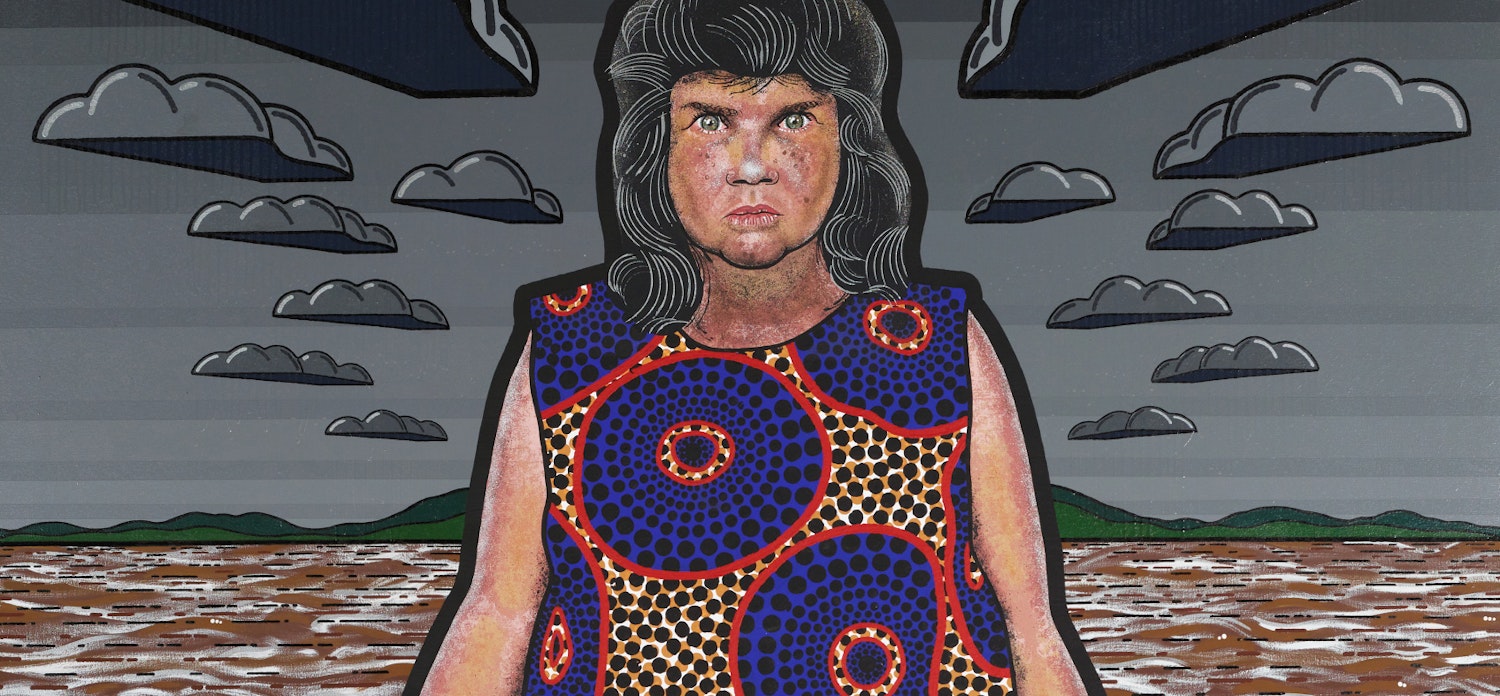 Credits
1. artgallery.nsw.gov.au