Royal Albert fine china – Refined and prolific!
In previous posts about some of the English potteries we have tried to highlight their various unique points of difference – such as Wedgwood's scientific production innovations, Spode's perfection of Willlow ware and bone china, Minton's collaboration with many artists, and Doulton's success in pipe and sanitary ware.
Royal Albert is also unique, predominantly for the consistency of its bone china tea and dinner sets, made in literally thousands of patterns over 125 years.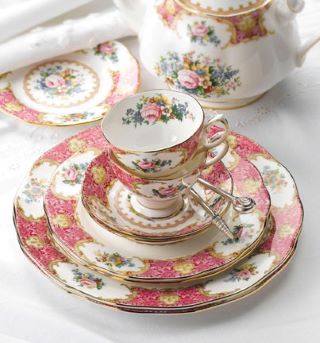 Royal Albert capitalised on the passion for tea drinking which had become so fashionable in drawing rooms throughout England from the early 1900s, and still is to the present day.
Nineteenth century ads for the company said: "Choice of tea and breakfast sets in a great variety of shapes and patterns of the latest designs" and "For price and quality none can excel………" 1
And in the Pottery Gazette of 1898: "… the tea-cups are particularly fine lipped, a feature much loved by the ladies," 1 ……….!
Anyone who has been to a High Tea today will know that the delicate cups and saucers and cake plates are all part of the experience – and you can bet that Royal Albert will feature in there somewhere!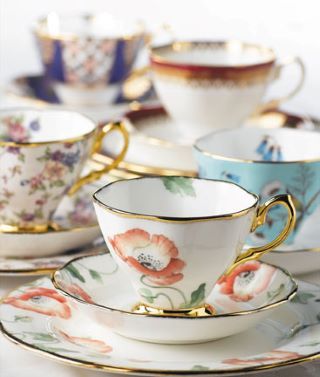 In actual fact, the Royal Albert brand only came into being in 1904, even though the pottery works where it was produced, the Albert Works, (named after Prince Albert, Queen Victoria's Consort and husband), had been in production since 1846.
Thomas Clarke Wild and his father, Thomas Wild Senior, bought the Albert Works, in Longton, in 1895. They decided to specialise in affordable tea, breakfast and dessert wares with floral designs, branded as Thomas C. Wild & Co, 1 with a backstamp of "T.C.W".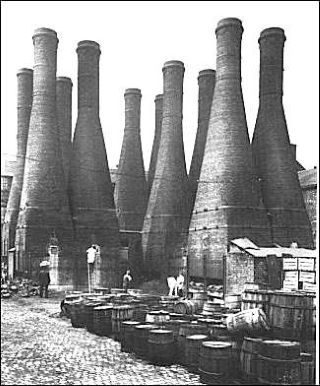 However, the association with name of Prince Albert ultimately led to the future success of the company. Thomas Wild and Co produced a range of Commemorative pieces for Queen Victoria's Diamond Jubilee, and she presented them with a Royal Warrant.
Thomas Clarke Wild (II) became sole proprietor on the death of his father in 1898. In 1904, as a result of the Royal Warrant and their many links to the Royal Household, he decided to take the brand name of Royal Albert. 1
Thomas II seems to have been quite an entrepreneur. He expanded by buying the St Mary's Pottery Works, also in Longton, and used it for decorating the products manufactured at their nearby Albert Works.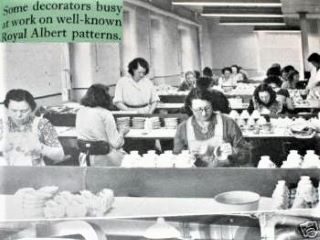 As the business prospered Thomas Wild II acquired other factories and by the early 1920s, owned, or had controlling interests in, about 15 North Staffordshire potteries.2 Such was his influence that he even had a stint as Lord Mayor of Stoke on Trent for a couple of years, in 1927 and 1928.
Thomas Clarke Wild's sons, Thomas E. Wild (III) and Frederick C. Wild joined the business as teenagers and were admitted into partnership with their father in 1917. The business then traded as Thomas C. Wild & Sons but used the brand name of Royal Albert Crown China along with the name of each pattern as the backstamp on it's pieces.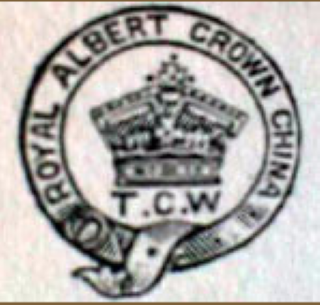 Thomas Wild had built his early success on 'Derby' and 'Heirloom' patterns, emulating the popular Crown Derby wares in a good quality but cheaper china. The popular "Heirloom" pattern was produced by the company into the 1960s.2
Unlike other potteries, the future generations of Wilds continued to "stick to their knitting", concentrating primarily on fine bone china tea sets and other matching items, and did not diversify into earthenware, stoneware or art pottery.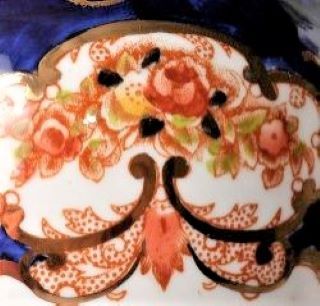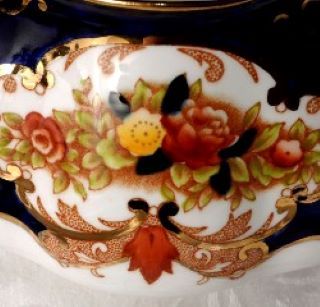 Thomas and Frederick Wild became the sole directors when their father retired in 1932 and the boys significantly rationalised their father's many acquisitions. In 1938 the St. Mary's Works was expanded to cater for their continued expansion and success of the business.2 They had a flexible and progressive approach, embracing new technology and new processes for continuous improvement - Royal Albert was one of the very first in its field to install kilns fired by gas and electricity.4
One Mr. Harold Holdcroft (1904 -1982) joined Royal Albert in 1934 as Art Director and was responsible for over 700 of the china patterns of Royal Albert over his forty years with the company, up to 1972.3 Most notably, his pattern, Old Country Roses has been in continuous production since first produced in 1962, right up to today.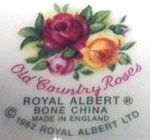 As a major exporter, the business remained in production during the Second World War. In 1946 the decision was made to again expand the St Mary's Works. To fund the expansion the company was one of the first UK pottery businesses to list on the London Stock Exchange. The share issue, on 8th July 1947, closed five times oversubscribed only five minutes after opening. Control of the business, and its three remaining subsidiaries remained firmly in the hands of the Wild brothers and, by this stage, their sons too. 2
The company acquired Paragon China Ltd in 1960, another well known bone china brand, and this greatly expanded the Royal Albert manufacturing base.2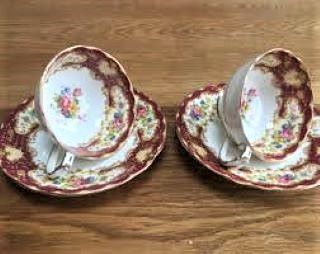 Elaborate floral backstamps are common on post-1945 wares, usually combined with the name of the pattern: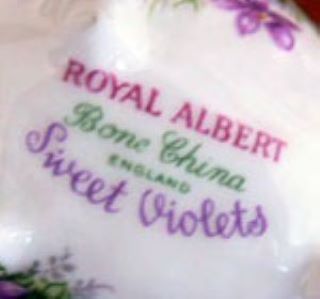 In 1964, the Pearson Group, through its subsidiary Lawleys Ltd, made a cash and share offer for the whole share capital of T. C. Wild & Sons Ltd (still the company name despite the Albert brand name), and the Wild family members accepted the offer.2
The Pearson Group was itself taken over by Allied English Potteries (AEP) in 1970 and it was only then that the actual name of the business itself was changed to Royal Albert Ltd.
In 1972 Royal Albert Ltd became a subsidiary of Royal Doulton Tableware Ltd following the amalgamation of the Royal Doulton and Allied English Potteries Ltd businesses. In 1998 the historic St. Mary's Works was closed and Royal Albert production moved to the Royal Doulton factory in Niles Street, Burslem, Stoke on Trent.2 AEP was itself taken over by Wedgwood Waterford in 2005, and this was taken over by the Fiskars Group, a Finnish company, in 2015.
As mentioned before, Royal Albert was made in thousands of patterns, and this wonderful website, Royal Albert Patterns, has catalogued them in alphabetical order! 4 Even the history of the cup shapes has been recorded! I invite you to spend a few lovely minutes looking through the beautiful floral patterns of yesteryear! Do you have any Royal Albert fine bone china? You may like to find it in the list!
Royal Albert (both old and new) is still part of the Fiskars stable and is still a much loved and highly collectable brand today.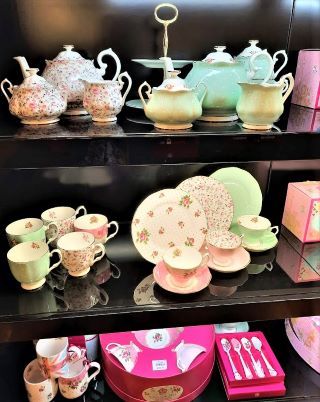 Footnotes
Wedgwood Waterford Royal Doulton, wwrd.com
Potteryhistories.com
Royalventonware.co.uk
Royalalbertpatterns.co.uk