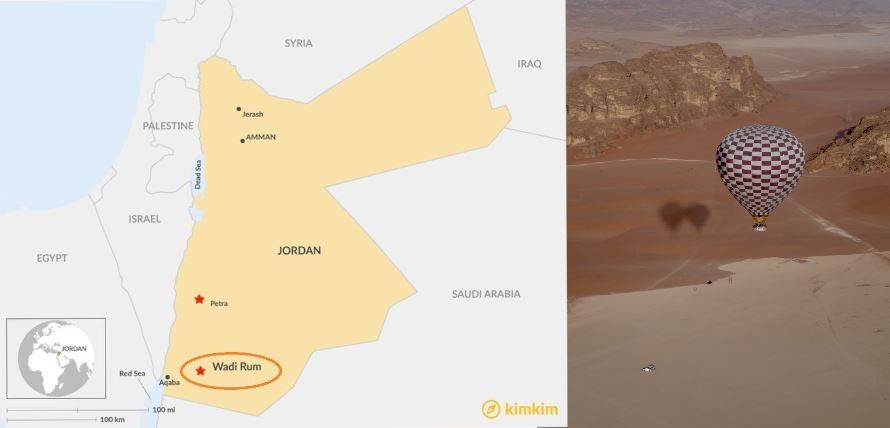 Jordan is one of the driest countries in the world and utilises their vast deserts for solar panels and wind turbines. They are now self sufficient and even sell power to Israel.
Wadi Rum, located in the south of Jordan covers an area of 74,200, is the largest and most magnificent of Jordan's desert landscapes.
While I was in Jordan I had the chance to spend a day in this a vast, silent landscape of ancient riverbeds, sweeping sand dunes and spectacular rock formations - natural arches, towering cliffs, massive landslides and narrow gorges.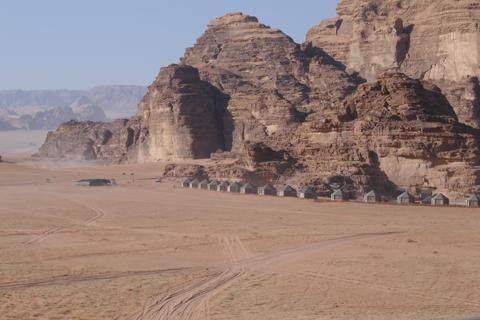 An uncanny Mars-like landscape which perhaps you recognise? That's because many films have been made here - The Martian (2015), The Last Days on Mars (2013), Red Planet (2000), Mission to Mars (2000), as well as Transformers: Revenge of the Fallen, Prometheus, Lawrence of Arabia.
T.E. Lawrence (known as Lawrence of Arabia) passed through Wadi Rum several times during the Arab Revolt of 1917–18. There is much debate about his role during the Great Revolt but his legend lives on in his book Seven Pillars of Wisdom.
The locals capitalise on possible tourist sites said to be connected with Lawrence. We visited a Bedouin village where Lawrence's image is carved into the rock said to be where his house was located. It was a pleasant experience nonetheless, being offered tea, listening to some of the Bedouin customs and of course the chance of a little shopping!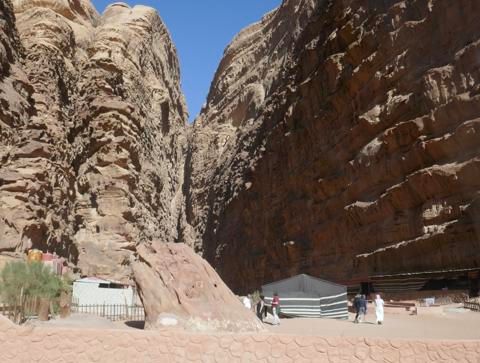 The local guide showed us how to make soap from a desert plant before finding a suitable spot to view the sunset. Some of the younger ones in our group elected to enjoy a camel ride to admire the sunset.
Such an evocative scene imaging T.E. Lawrence travelling the same sands.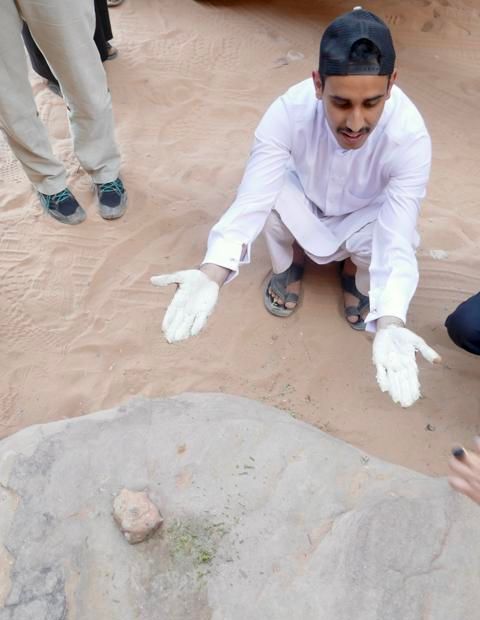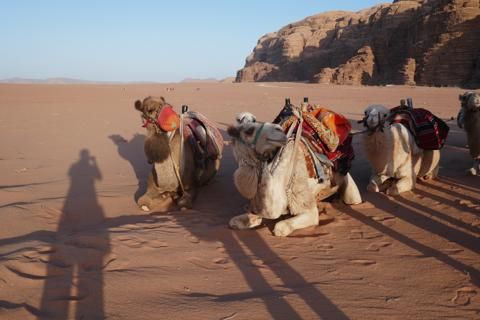 We stayed at a comfortable desert camp in authentic goat-wool tents and enjoyed a typical Bedouin feast - a glimpse into traditional Bedouin living.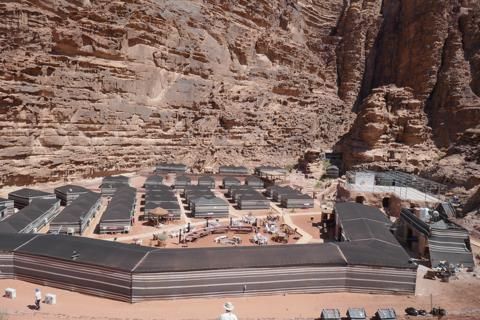 After bouncing around in 4 wheel drive vehicles that afternoon, it was very peaceful sleeping in the camp, knowing the stars shone brightly overhead. I admit my chosen spot was inside the cabin with our young local driver - just as noisy though as he entertained me with his favourite Jordanian music, at full volume!
Floating above the landscape was more my style so I was up very early the next morning for a balloon flight.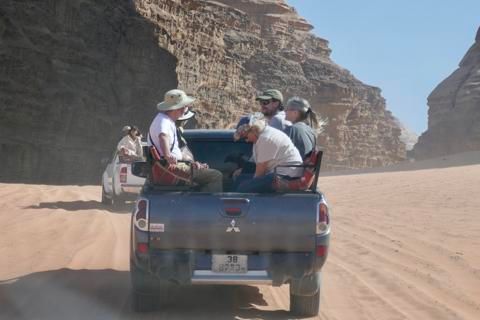 What a simply stunning experience floating quietly above the expanse and hues of the landscape below. It is a fabulous way to really appreciate the majesty of the land below. I hope you enjoy this short video viewing a selection of my photos.