Dorothy Braund (1926 Melbourne – 2013 Melbourne)
Dorothy was a painter, printmaker, teacher and critic, she must have been one busy multi-talented woman. Dorothy taught art at three Melbourne schools in the 1950s, gave talks on ABC radio in 1961-64, and reviewed children's books for the Australian in 1969-77.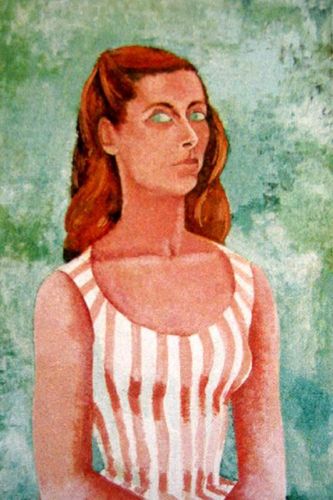 Dorothy Braund studied art at the National Gallery School under William Dargie, Alan Sumner and Murray Griffin in 1945-49. Later in 1949 she began classes with modernist painter and teacher George Bell.
Dorothy's style is often referred to as Narrative Cubism (gflfineart.com), working in oil, gouache and watercolour; her later works being more angular in the treatment of figures and more abstract during the mid-1960s.
Examples of Dorothy's excellent gouaches are shown below: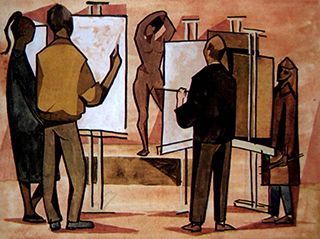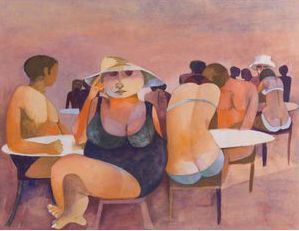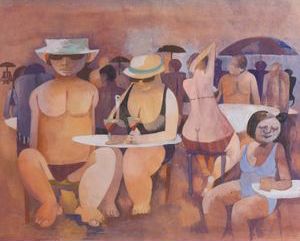 As we are in the middle of the AFL season (Australian Football League)so I had to include some sporting artworks. Looks like Dorothy Braund may have been a fan of The Pies - Anne will be liking the black and white stripes and the Leap artwork for sure!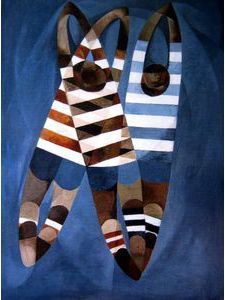 Dorothy Braund travelled extensively, to England and Europe in 1950-51, to Greece in 1958, as well as visiting the Mediterranean, India, Persia, Turkey and Asia. Her travels are represented in many of her paintings.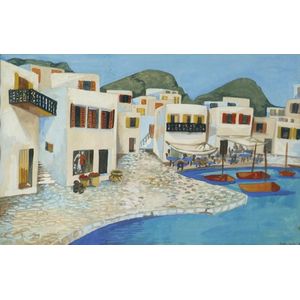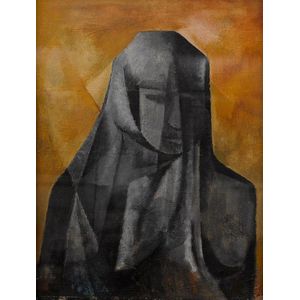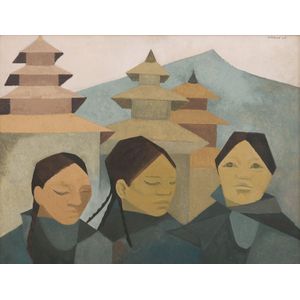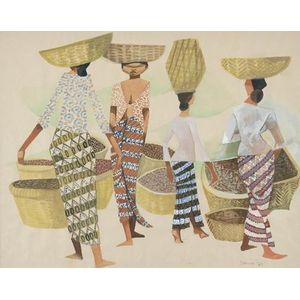 Like many female artists of her time, Dorothy Braund was largely ignored. Instead of feeling victimised by being a woman artist, Braund stated in 1979 that she was glad that 'the collectors aren't interested because it means that people buy my paintings because they like them, not because they are good investments'.
And like them we do!! So much so that Anne and I are going to collaborate on another blog featuring the fabulous paintings of Dorothy Braund.
Credits
1 aasd.com.au
Text: https://www.daao.org.au/bio/dorothy-mary-braund/biography/BronwynMahoney