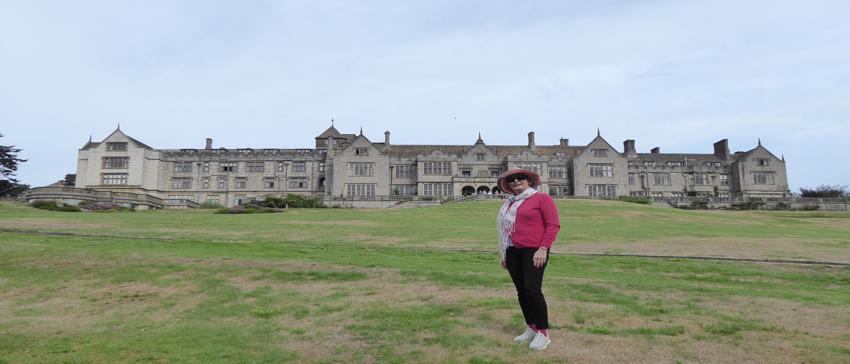 A few years ago, I had the pleasure of touring Southern England and spent 4 delightful days in the heart of Dartmoor National Park at Bovey Castle which began life as a private house in 1890 when WH Smith (stationery store fame) purchased 5000 acres of land from the Earl of Devon who had owned the estate for the previous five centuries. In the 1930s the Great Western Railway bought, and converted it into a hotel, now run by the Hotels of Eden and recently underwent a £10 mill refurbishment.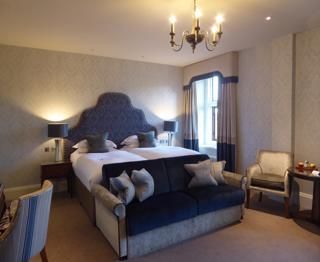 There are small rooms to curl up in with a book or a glass of champagne, a golf course, deer farm, extensive manicured grounds with several walks either on the moors, to the tiny village of North Bovey to visit the pub (where some of us dined), or to some of the small outlying lodge buildings. Activities included falconry with Simon, fishing on the Bovey or Teign rivers, enjoying the restaurants or spa, or simply lazing about, trying a tipple of the complimentary sloe gin!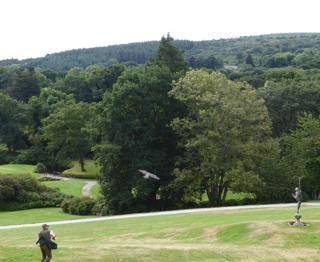 We loved Bovey Castle, a stately luxurious hotel, very much like a hunting lodge - a large one! Simon, the resident falconer displayed a few of his birds of prey each morning for the guests; a quirky chap, obviously more comfortable with his beloved birds than people. We asked to see his owls, but got a gruff reply - it's been a long summer and they are such stupid birds, sometimes I sit them on the reception desk - they stare at the staff and guests vacantly! Oops he's a little bit prickly, but made us laugh.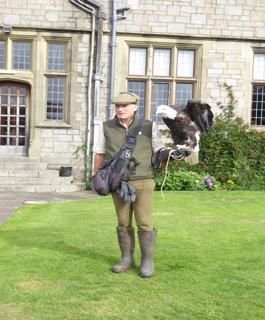 The display of the other birds was most impressive and a heavenly escape
Tomorrow...
yes Owls
Credits: all photos are my own.