Vincent Fantauzzo: Drawing a life in paintings - Australian Story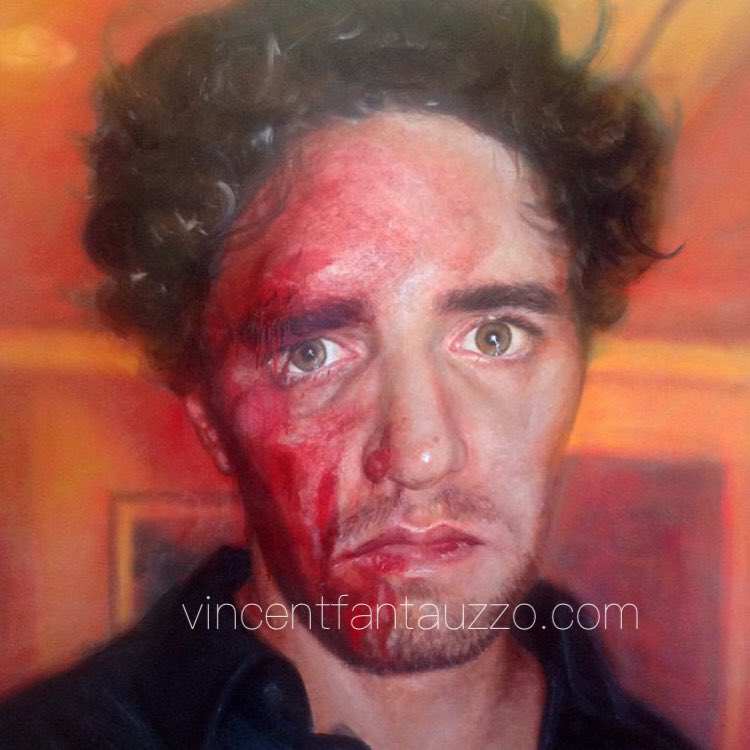 Australian artist Vincent Fantauzzo is not only a wonderfully talented artist he is an inspiration because Vincent suffers from an extreme form of dyslexia.
His dream is to make art accessible to everyone - very much the kind of thinking behind the AnArt4life blog.
VINCENT FANTAUZZO IS KNOWN AS ONE OF AUSTRALIA'S MOST PROMINENT ARTISTS AND PHOTOGRAPHERS, HAVING WON THE ARCHIBALD PEOPLE'S CHOICE AWARD MORE THAN ANY OTHER ARTIST.
Fantauzzo grew up in Melbourne, where his childhood was marred by learning difficulties, leading him to drop out of school. He managed to enrol in RMIT under false pretences, and it is here that he was finally diagnosed with dyslexia.
Despite these challenges, Fantauzzo graduated with a Bachelor of Fine Arts in Painting, completing his Masters in Fine Arts.
"EVERY TIME I PAINT A PORTRAIT, IT'S A COLLABORATION, THERE IS A MOMENT WHEN SOMETHING LIGHTS UP - YOU FEEL IT GOING THROUGH YOUR BODY."
He is also known for his paintings of famous Australian faces, the likes of which include Heath Ledger, Hugh Jackman, Brandon Walters, chef Matt Moran, former Prime Minister Julia Gillard, and actor and Fantauzzo's wife, Asher Keddie.
The Australian painter has achieved international acclaim with works exhibited across the globe — in New York, Los Angeles, Hong Kong, Vietnam, and India.
Follow this link to see more works by Vincent Fantauzzo.
Vincent Fantauzzo, Andrew Greensmith and Michael Vale have been revealed by the Moran Arts Foundation as joint winners of the 2021 Doug Moran National Portrait Prize, Australia's richest art prize. For the first time in the history of the Prize, the joint winners each received $100,000 prize money for their artworks, effectively doubling the prize pool originally promised. 2
You can check out the other winners by Clicking Here.
Winner: Muse, by Vincent Fantauzzo
Sitter: Asher Keddie
'Throughout history artists, painters, writers and film makers often referred to their muse as a source of inspiration,' Fantauzzo says. 'I never quite understood. I do now. I found my muse.' 3
Steph Harmon from The Guardian has an excellent review of this year's Doug Moran winners - please click here.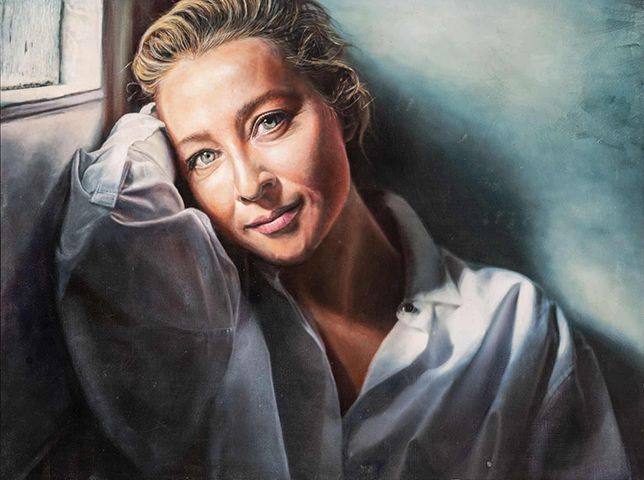 Please take 30 minutes to watch Vincent Fantauzzo: Drawing a life in paintings-Australian Story. You will be inspired by his talent and courage and also by the wonderful support given by his partner Australian actress Asher Keddie.
Credits
1. vincentfantauzzo.com
2. moranarts.org.au
3. theguardian.com
---
Please use our Comments Box if you would like to make a response.