Victor Horta and Art Nouveau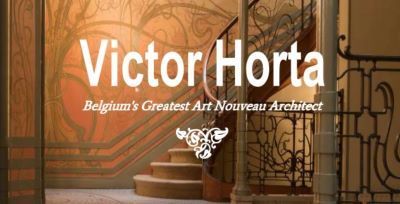 Art Nouveau is an international style encompassing art, architecture, applied and decorative arts. The style was most popular between 1890 and 1910. It was inspired by the curved lines of plants and flowers, and whiplash forms, giving a sense of dynamism and movement, using modern materials, such as iron pillars and railings, sculpted and curved in naturalistic designs.
Examples include the entrances to the Paris metro, Klimt's paintings eg The Kiss and Gaudi's work in Barcelona eg the Sagrada Familia church.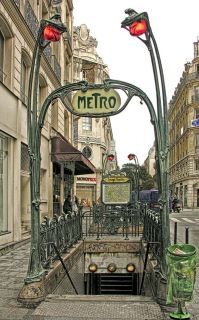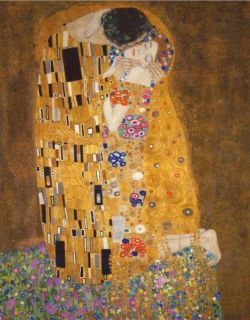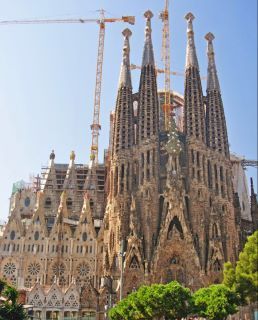 Victor Horta (6 January 1861 – 8 September 1947) was a Belgium architect and designer, and one of the founders of the Art Noveau movement. I had the pleasure of joining a walking tour in Brussels to view some of his works.
Horta was a rebellious child with 11 siblings. As punishment from his father, this troublemaker started working on a construction site. He was 16 years old when he discovered his passion that would inspire him his whole life: architecture.
After a trip to Paris, Horta found out about new, up-and-coming construction material of the time: steel and glass. In 1880, he enrolled in the Brussels Royal Academy for Fine Arts. Along with his mentor, none other than the architect for King Leopold II, he drew the plans for the Royal Greenhouses in Laeken, on the edge of Brussels city centre.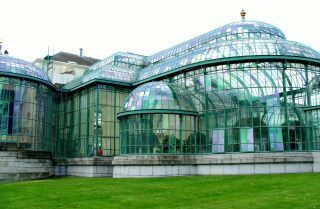 Horta's entry into the exclusive network of the freemasons launched his career. The bourgeoisie of Brussels surrounding him provided the means for him to showcase his skills. In 1892, he designed the Maison Autrique, followed by the great Hôtel Tassel in 1893, considered the very first Art Nouveau building in the world.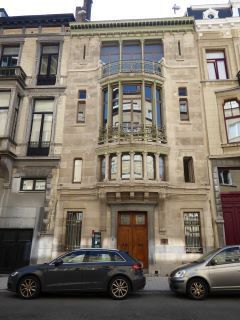 A long series of unique hotel constructions ensued. For the upper middle class in Brussels, working with Horta was a symbol of success and sophistication. The Hôtel Eetvelde (1897) and the Hôtel Solvay (1898) are Victor Horta's major works. Like the Hôtel Tassel, both are enlisted as UNESCO world heritage.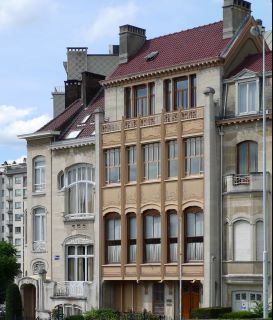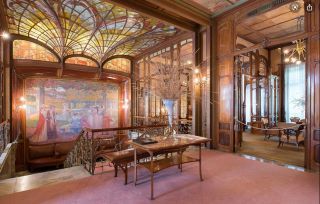 Horta has started planning his own house as early as 1896. In 1963 Horta's house was named the first Art Nouveau style building in the Brussels Region. The house was opened to the public in 1969 and then classed by UNESCO in 2000. It is now a museum to showcase his work.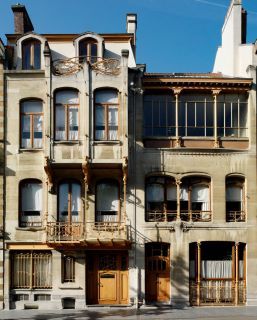 Although Horta's work is often recognized as the most definitive example of Art Noveau architecture , it is nonetheless deeply personalized. As a critic wrote of Horta in 1899, "[he] is not a builder, he is an artist. . . . he does not combine, he creates; he is of no school, he has assumed a genre; it is better than originality; it is mastery. He has a conception of line which belongs to him alone." (Credit:archdaily.com)
Unless otherwise stated text from Brusselslife.be
POSTSCRIPT FROM ANNE
I have left Cornwall and I am now in Salisbury, Wiltshire and on my way to Dorset.
Jane will soon be leaving Belgium so watch out for a change of Art Scenery and Topics.