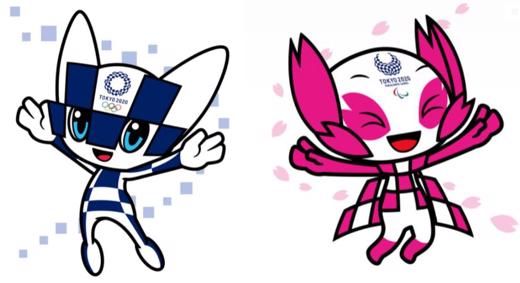 The Tokyo 2020 Olympic Games mascot is styled with the Ai (indigo blue) Ichimatsu pattern from the Tokyo 2020 Games emblem, a tribute to both the respected tradition and modern innovation of Japanese culture.
The name Miraitowa is based on the Japanese words mirai, meaning future, and towa, meaning eternity, representing the wish that the Tokyo 2020 Olympic Games will lead to a future of everlasting hope in the hearts of everyone around the world.1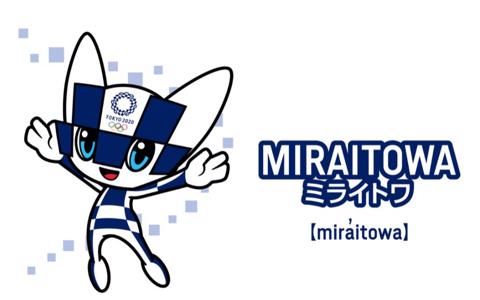 Miraitowa has a personality inspired by the Japanese proverb, "learn from the past and develop new ideas". Miraitowa is cheerful and remarkably athletic, with a very strong sense of integrity. It has a special power to instantly teleport anywhere it wants.1
Watch Miraitowa try out many of the sports included in the 2020 Tokyo Olympic Games which will also delight those of you interested in the skill of digital artists:
The Tokyo 2020 Paralympic Games mascot is quite a cool character, with mighty powers and cherry blossom tactile sensors. Someity can use the sensors on the sides of its head for telepathic powers, fly using its Ichimatsu pattern cape and even move objects without touching them.
The name Someity comes from Someiyoshino — a popular type of cherry blossom — and the phrase so mighty. Someity can show enormous mental and physical strength, representing Paralympic athletes who overcome obstacles and redefine the boundaries of possibility.1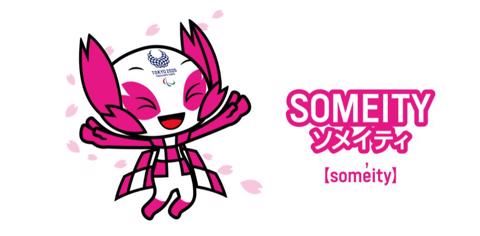 Someity has a calm and quiet presence, guided by great inner strength, but can display superpowers that embody the toughness and determination of the Paralympic athletes. Someity loves being in nature, and can communicate with natural elements, such as stones and the wind.1
Watch Someity try out many of the sports included in the 2020 Tokyo Paralympic Games and once more recognise the brilliance of digital artists:
The winning entry for the design of the mascots was awarded to Character designer Ryo Taniguchi who came upon a call for mascot proposals on social media by accident.
From as far back as he can remember, Taniguchi has loved to draw. After graduating from high school in Fukuoka, he went to a college in the United States to study art. When he returned, a character he drew garnered praise from his father, an illustrator that Taniguchi respected. "I got the praise of a pro," he says, and made the decision to be an artist.
His first gallery show was on the street. In one corner of Fukuoka's bustling shopping district of Tenjin, Taniguchi lined up postcard illustrations, selling them for 150 yen a piece. Through connections Taniguchi fostered, he expanded his activities, however his entries to contests continued to be rejected.
The call for designs for the Tokyo 2020 Games could not have come at a better time.2
Congratulations Ryo Taniguchi!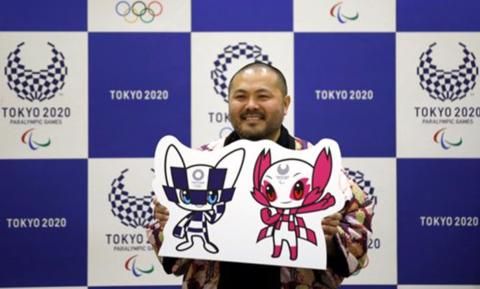 Credits:
olympics.com/tokyo-2020/en/games/olympics-mascot
mainichi.jp
globaltimes.cn