The remarkable life of Constance Spry – Part 1
Today we look at the extraordinary life of educator, florist, business woman and entrepreneur, Constance Spry (1886 – 1960). She was the arbiter of taste, style and thrift for a generation of women in the 1930s to 1960.
In today's modern parlance we might call her "an influencer." But she was so much more than that!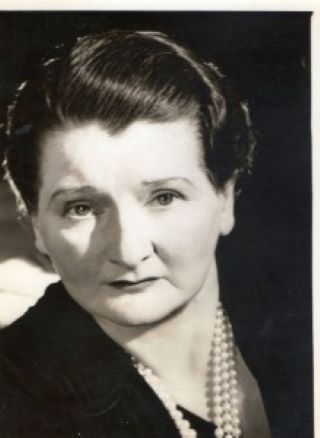 Highlights of her remarkable life include:
• Setting up a branch of the Red Cross in 1914 in Dublin, Ireland;
• Becoming Director of women staff at the Ministry of Aircraft Production during the second world war;
• Becoming Headmistress of the Homerton and South Hackney Day Continuation School in east London in 1921;
• Designing the flowers for the British society weddings including, in 1936, the Duke of Gloucester and in 1937, Wallis Simpson and the Duke of Windsor;
• Designing the flowers for the wedding of Princess Elizabeth II to Prince Philip in 1947, and her Coronation as Queen in 1953;
• Leaving an abusive, unhappy marriage as a single mother in 1916, at a time when the divorce rate was only 0.25%
• Taking the last name of her partner in 1926, despite not being married to him!
• Writing thirteen books on floristry, home styling and cooking;
• Setting up a shop and floral design school in Mayfair in 1934, employing over seventy people;
• Having the first of the famous David Austin roses was named after her in 1961.
With a list of accolades like that, it is no wonder that celebrities such as Martha Gardener, and luxury florists such as Nikki Pierce and Patricia Easterbrook Roberts say that Constance Spry was the inspiration for their own careers.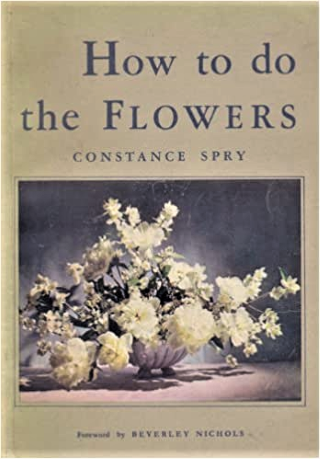 From humble beginnings as the daughter of a railway clerk, she was a high achiever who progressed through a number of careers to reach the highest echelons of British society.
She was born Constance Fletcher on 5th of December 1886. Her father was a great inspiration to her, sharing with her a love of flowers and gardening, and his philosophy to constantly try to improve oneself. He studied to become a science teacher to better provide for his family. Constance also studied, in hygiene and district nursing, and took her first job in 1907 lecturing on first aid and home care for the Women's National Health Association in Ireland. She married James Heppell Marr, a mine manager, in 1910 and they had a son, Anthony Heppel Marr, in 1912.1
After the beginning of the war in 1914, Constance Marr was appointed secretary of the Dublin Red Cross and was instrumental in its establishment for the war effort. Her marriage was violent and unhappy, and when her husband enlisted in 1916, she left both him and Ireland and moved back to England with her son to work as a welfare supervisor. This must have taken some courage to do during the war years and at a time when divorce was almost unheard of. In 1917, she joined the Ministry of Aircraft Production as the head of women's staff (welfare and medical treatment). It was there that she met Henry Ernest Spry, with whom she had a long term relationship, though accounts vary as to whether they actually married or not.
In 1921, she was appointed headmistress of the Homerton and South Hackney Day Continuation School in East London, where poverty and deprivation were rife. She instructed teenage factory workers in cookery and dressmaking. Constance brought in posies of flowers from her own garden to brighten up her workspace, and was amazed at the positive effect from doing this. She began to incorporate flower arranging into the program, teaching the girls to gather simple flowers and greenery from whatever was around them, such as pussy willow, grasses and ornamental kale, and to arrange them in everyday vases or jars.
It was this innovative use of wild flora and utilising everyday items that was to make Constance Spry's name. 2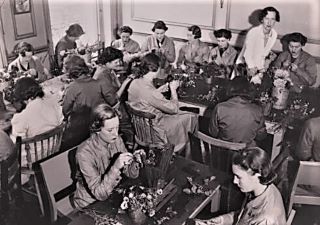 Many year later she noted: "I was first, and hope last to be, a gardener; it was an unanticipated combination of circumstances that led me to do professionally something I did once only as a relaxation, and much as I love doing it, I don't like the groove to be too deep."
Constance Spry, 'Garden Notebook' (1940)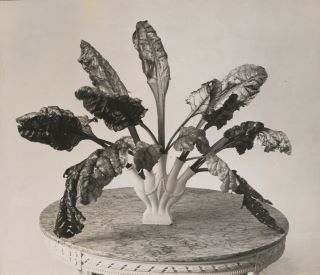 Tomorrow we will return to see how this small beginning with flowers revolutionised Constance Spry's life and took her to the highest echelons of British Society……….
Footnotes
With thanks to
Wikipedia
Theartnewspaper.com
Late Mail
A very special welcome to our newest subscriber to the AnArt4Life blog - A.T. is our first subscriber from Egypt which is wonderful and we do hope you enjoy this art journey with us where our common interest in all things art connects people from all corners of the world.