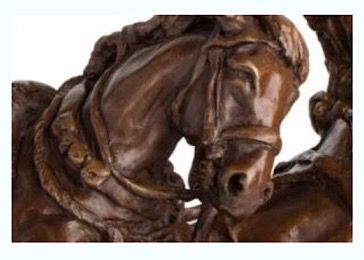 The Light Boat Horse reminded Di from Bendigo that she had recently seen war horses created by Judith Leman, a Australian artist who is passionate about horses.
It was her great love of horses and her family's history of military service that inspired Judith Leman to create a series of sculptures recognising the vital role horses played in the First World War. The sculptures tell the stories of the horses being transported to Egypt, of their suffering in the harsh conditions, and then charging into battle, and a soldier's grief at returning to Australia without his horse. "I'm just hoping people will look and stop and think about what the conditions were for everyone concerned – the horses and the soldiers," said Leman.  Here we see Judith Leman at work in her studio: The horses can't talk, and I'm hoping this provides a voice for them. (awm.gov.au/Australian War Memorial)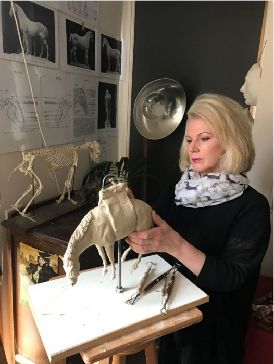 "My grandfather, Marcel Leman, was also passionate about horses and he bought my first horse for me. He was an artist who was in the Belgian artillery and he had a war horse, so it stems from there as well", said Leman.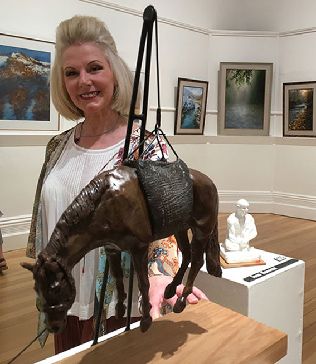 "I've been painting all my life and I just dreamed horses," she (Leman) said. "I can remember drawing horses at the age of six and learning to ride at eight." (Australian War Memorial Facebook Page)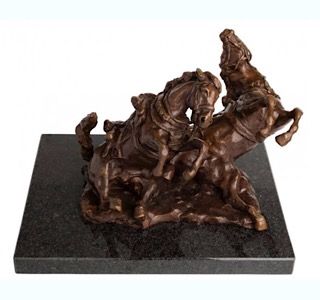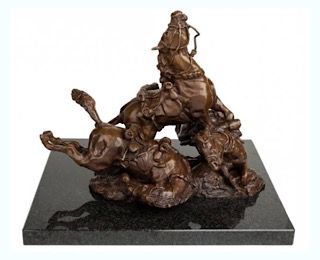 Eight million horses, countless donkeys and mules world-wide were killed in World War 1., 1914-1918. In the dark hours of Australian history 136,000 Australian horses were sent to war. (judithleman.com.au) This beautiful sculpture is titled By Ship They Sailed.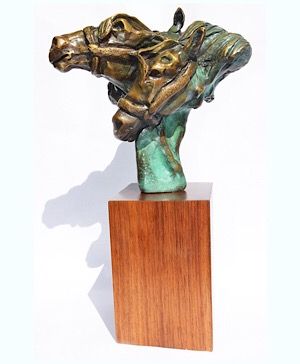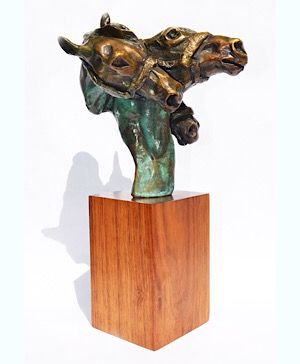 In October 2017 Judith Leman's sculptures were on display in the Reg Saunders Gallery at the Australian War Memorial (Canberra) to mark the 100th anniversary of the Battle of Beersheba where the charge of the 4th Australian Light Horse occurred late in the afternoon of 31 October 1917 in what was then Ottoman Syria. It is remembered as the last great cavalry charge known as The Charge of the Light Brigade. Below is Leman's sculpture titled For He Could Go No Further: Lest We Forget with which she won The Victorian Artists Society Sculpture Prize in 2017.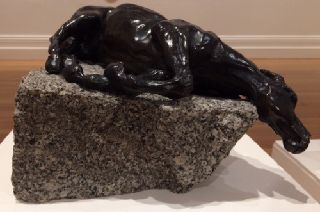 Judith Leman explains that at the end of the war, the horses were not granted a pass to come home. As humans we are their source of food, comfort and safety. However, humanity devised their source of pain, anxiety and death.The attachment between Trooper and Horse defies the logic of what became an appalling atrocity of life – Human and Animal. Leman's The Last Good-bye commemorates the Australian Light Horse and the Troopers who tragically had to shoot their horses before returning home.
The last goodbye says it all.