The Idemitsu Collection from Tokyo
We have two new subscribers which we would like to welcome before I tell you about The Idemitsu Collection. We are delighted to have DH and JG (both from New South Wales) join the AnArt4Life online community.
I was telling a friend of mine about our recent posts on art in Japan, and she told me that she had a book about an exhibition of Japanese art which came to The National Gallery of Victoria in Melbourne from April to June in 1983!
She didn't remember how she had got the book, which is called Japan: Masterpieces from the Idemitsu Collection. So I decided to see why this exhibition had been brought to Australia. Behind it is an enduring story of an amazing man.
Credit: Julie's photo of the cover of the book, produced by the International Cultural Corporation of Australia Ltd, in 1983
It turns out that, hidden away on the ninth floor of the Imperial Theatre building, in the centre of Tokyo, there is a museum, started by just one man. The Idemitsu Museum of Art showcases the private collection of Sazo Idemitsu, a petroleum magnate who scoured the world looking for Japanese art treasures, and acquired some 15,000 items over more than seventy years.1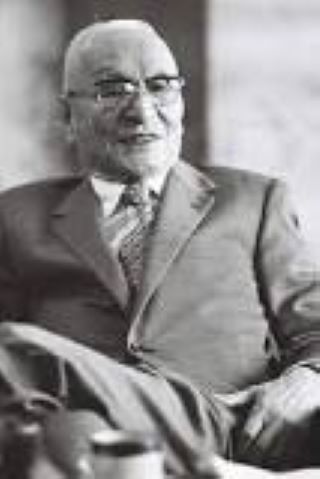 His extensive collection includes Japanese painting (yamato-e, rimpa, bunjin-ga), ukiyo-e, works by Sengai, Hokusai and the modern painter Kosugi Hōan, as well as prized calligraphy and ceramics from Japan, China and Korea. The collection also holds works of Western painters such as Georges Rouault and Sam Francis.2
In addition, there is a room of very ancient shards of pottery collected from ancient kilns across the world, particualrly Egypt and Asia.
Sazo Idemitsu opened his museum in October 1966, when he was 80, and today its exhibits come solely from Sazo's collection.
The introduction at the front of the book says that artifacts solely from this museum formed the first major exhibition of Japanese art to ever visit Australia, in 1983. The exhibition travelled around Australia for 12 months with the objective of strengthening the cultural ties between both countries.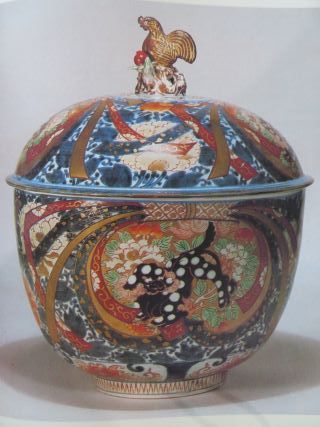 It is interesting to look at the life of Sazo, who established and grew his petroleum business in one of the toughest international industries, revived it after complete collapse after World War 2, and adhered to strong paternalistic and moralistic principles throughout..... yet he was also a substantial philanthropist, acquiring an impressive collection for the benefit of the public.
Sazo Idemitsu was born in 1885 in Akama Village, Munakata District, Fukuoka Prefecture. Sazo is said to have been very perceptive and stubborn--the type who wouldn't stop until he got his way. His father Tohroku taught Sazo to work hard, to abstain from frivolous luxuries, and to work on behalf of others, principles that would guide him throughout his life.1
After graduating from Kobe high school, Idemitsu joined Sakai Shoten, a company which dealt in wheat flour and machine oil in Kobe. He had his own burning desire to become independent in the future and thought that he could learn better at a small company.3
In 1911, he was working as a private tutor to the son of a wealthy investor, Jutaro Hida, and each had a deep respect for the other. Hida offered to give Sazo 6,000 yen for a "start-up investment". This was a lot of money at the time, but Hida told him: "You do not need to return the money, pay interest, or even report on your business. You may use it as you wish. However, you must achieve your initial intention of starting up your own business. Please get along with, and work with, your employees like they are your family."3
This grant enabled Sazo to start his oil business, selling oil fuel to fishing boats.1
Sazo's business grew steadily, despite many difficulties in branching out overseas. By 1940, he had over 1,000 employess, but always adhered to five fundamental principles1:
Respect for human beings - to respect and harness the individuality of all employees.
A family-like system - everyone who joins is to be treated as a child born into a family.
Independence and self-governing - the obligation of every employee.
Don't be a slave to money - it is important but not the priority.
Producers to consumers - the main focus is to work to benefit society.
Sazo ran the business on these principles his whole life. Even after Japan was defeated in World War 2, he did not dismiss a single employee, despite losing the entire business and all its assets. Instead, he set about building the business up again, saying "Capital is people."1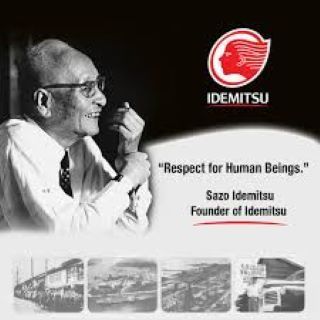 Throughout the ups and downs, Sazo continued to acquire important pieces when he could afford to do it, building a legacy of important historical pieces for future generations.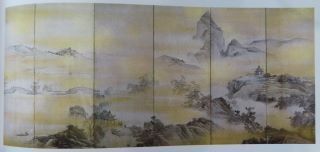 One of Sazo's three children continued to promote Sazo's principles in the business, even though it is a world-wide, listed corporation now.
For example, on the main page of the Australian subsidiary website it says: "Idemitsu Australia Resources (IAR) and our parent company, Idemitsu Kosan Co.Ltd. practice the philosophy of 'respect for human beings'.... Obviously a well entrenched philosophy that continues throughout the company today.....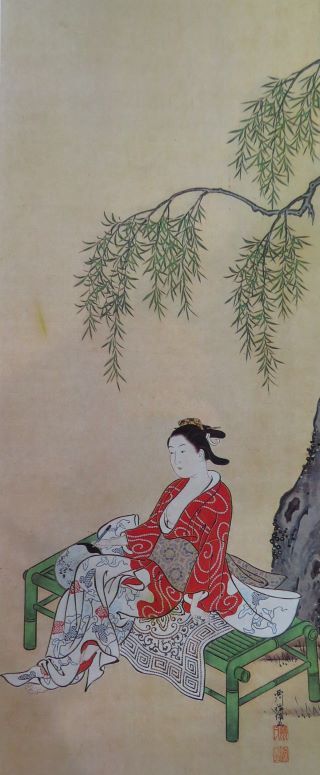 But what inspired Sazo to start collecting art and establish his museum?
An article in the New York Times in 1981 said "There was a Japanese hanging scroll by a Zen priest, Sengai Gibon (1750-1837). Sazo Idemitsu had just turned 16. He couldn't afford it, but he had to have it. That is how collectors are born". 4
"Sazo Idemitsu went on collecting steadily for three-quarters of a century until he died in 1981 at the age of 96. He was a collector of near genius, with an eye for the grand, the ample and the archetypal. He knew what were the best things of their kind, and where possible he went out and got them." 4
When the Museum opened in 1966, the late Idemitsu said, "A museum is an art piece created by the people, therefore, the presence of Japanese originality and beauty is essential. Its most important duty is to continue its collection of art masterpieces, not only for the education of the present but for the preservation of the artworks for the coming generations." 4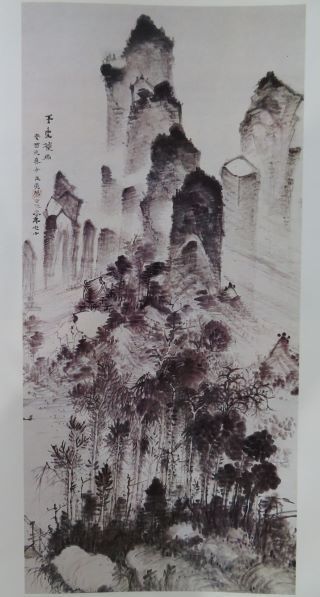 Sazo was also very community minded. He sponsored various sporting and community events such as a television series showcasing the Tokyo Symphony Orchestra, aimed at bringing the enjoyment of classical music to the masses.1
Somehow, Sazo also found time to write two books, "Be a true Japanese" and "The Eternal Japan."
He also wrote the Introduction in the art book I was given, a brief history of Japanese art over its historical periods.
Sazo died on the 7th of March 1981. A grand funeral was held at the Zojoji Temple, in Tokyo, attended by 10,000 people. The Emperor Showa himself composed a poem entitled "The Passing of Soza Indemitsu": "I mourn your passing as one who never stopped working for the benefit of the nation".1
High praise indeed, coming from the Emperor himself, for a man who seems to have built an empire, but adhered to ethics and principles which fostered the growth of both the individual and the nation at large.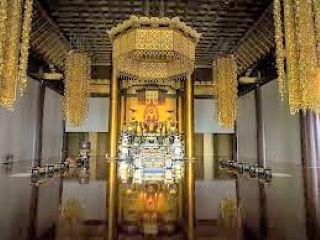 You might like to visit the museum if you are ever in Tokyo! It is close to the main Tokyo train station, and has the added benefit of overlooking the gardens of the Imperial Palace, which are very rarely seen, and certainly not open to the public.
If you would like to read more about the life of Sazo Idemitsu and his company, click here
Footnotes:
The Idemitsu Century, evexia.com.au/wp-content.
trulytokyo.com/idemitsu-museum-of-arts/
Next Era Leader - Sazo Idemitsu
New York Times, 1981